---
Album Info
Album Veröffentlichung:
2020
HRA-Veröffentlichung:
06.03.2020
Das Album enthält Albumcover
Franz Liszt (1811 - 1886): Années de pèlerinage I, S. 160:

1

Années de pèlerinage I, S. 160: Chapelle de Guillaume Tell

05:48

2

Années de pèlerinage I, S. 160: Au lac de Wallenstadt

02:40

3

Années de pèlerinage I, S. 160: Pastorale

01:33

4

Années de pèlerinage I, S. 160: Au bord d'une source

04:08

5

Années de pèlerinage I, S. 160: Orage

04:35

6

Années de pèlerinage I, S. 160: Vallée d'Obermann

13:57

7

Années de pèlerinage I, S. 160: Eglogue

03:40

8

Années de pèlerinage I, S. 160: Le mal du pays

05:35

9

Années de pèlerinage I, S. 160: Les cloches de Genève

06:21

Années de pèlerinage II, S. 161:

10

Années de pèlerinage II, S. 161: Sposalizio

08:07

11

Années de pèlerinage II, S. 161: Il Pensieroso

03:51

12

Années de pèlerinage II, S. 161: Canzonetta del Salvator Rosa

02:48

13

Années de pèlerinage II, S. 161: Sonetto 47 del Petrarca

05:31

14

Années de pèlerinage II, S. 161: Sonetto 104 del Petrarca

06:08

15

Années de pèlerinage II, S. 161: Sonetto 123 del Petrarca

06:25

16

Années de pèlerinage II, S. 161: Après une lecture du Dante

17:31

Années de pèlerinage II, Supplément, S. 162:

17

Années de pèlerinage II, Supplément, S. 162: Gondoliera

05:50

18

Années de pèlerinage II, Supplément, S. 162: Canzone

03:37

19

Années de pèlerinage II, Supplément, S. 162: Tarantella da Guillaume Louis Cottrau

09:56

Années de pèlerinage III, S. 163:

20

Années de pèlerinage III, S. 163: Angelus! Priere aux anges gardiens

08:33

21

Années de pèlerinage III, S. 163: Aux cypres de la Villa d'Este. Threnodie I

05:50

22

Années de pèlerinage III, S. 163: Aux cypres de la Villa d'Este. Threnodie II

09:45

23

Années de pèlerinage III, S. 163: Les jeux d'eaux à la Villa d'Este

08:31

24

Années de pèlerinage III, S. 163: Sunt lacrimae rerum, en mode hongrois

07:05

25

Années de pèlerinage III, S. 163: Marche funèbre

07:20

26

Années de pèlerinage III, S. 163: Sursum corda

03:21

Total Runtime

02:48:26
Info zu Années de pèlerinage
Suzana Bartal establishes herself as one of the exciting talents of her generation. Winner of the New York Concert Artists Concerto Competition in 2013, her playing has been hailed as "brilliant, full of shades and virtuosic" by the Bonner Anzeiger. Recent performances have taken her to prestigious venues such as the Beethoven-Haus in Bonn, Salle Pleyel and Radio France in Paris, Merkin Hall in New York as well as Milton Court in London and she has made recordings on France Musique, the WDR (West Deutscher Rundfunk) and the Danish Radio.
Having recently travelled to many new countries, through different settings and places consecrated by history and poetry; having felt that the phenomena of nature and their attendant sights did not pass before my eyes as pointless images but stirred deep emotions in my soul, and that between us a vague but immediate relationship had established itself, an undefined but real rapport, an inexplicable but undeniable communication, I have tried to portray in music a few of my strongest sensations and most lively impressions". (Franz Liszt, Circa 1850)
Suzana Bartal, piano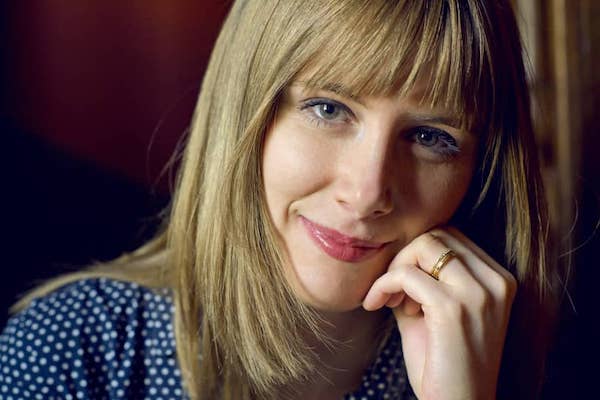 Suzana Bartal
establishes herself as one of the exciting talents of her generation. Winner of the New York Concert Artists Concerto Competition in 2013, her playing has been hailed as "brilliant, full of shades and virtuosic" by the Bonner Anzeiger. Recent performances have taken her to prestigious venues such as the Beethoven-Haus in Bonn, Salle Pleyel and Radio France in Paris, Merkin Hall in New York as well as Milton Court in London and she has made recordings on France Musique, the WDR (West Deutscher Rundfunk) and the Danish Radio. Highlights include concerts at the Auditorium Musée d'Orsay, the Festival "Classique au Vert" in Paris, the Palazetto Bru Zane in Venise, the Kaposvar Chamber Music Festival (Hungary), Schloss Elmau, the Festival de Pâques Aix-en-Provence, the Festival de l'Epau, the Rencontres Musicales Evian, the Festival Berlioz, the Festival de Besançon, the Vichy Opera and the Turku Music Festival (Finland).
In 2018, Suzana Bartal performed on several occasions the complete Liszt Années de pèlerinage in three concerts on the same day, performance that has received praiseful reviews. The same year she opened the season of the Orchestre Avignon Provence with the Second Concerto by Brahms under the baton of Samuel Jean.
Her first album with solo works by Schumann has been released in March 2016 by Paraty (Harmonia Mundi distribution) and has been warmly received by the critics.
Highlights of the 2019-2020 season include her debut at the Philharmonie de Paris performing the Grieg Concerto, a recital at the Auditorium of the Musée du Louvre, concerts in many European countries, as well as in the US and China, as well as the release of her recording of the complete Liszt Années de pèlerinage on the label Naïve.
Extremely active as a chamber musician, Suzana has performed with outstanding players, such as violinist Josef Spacek, Kristóf Baráti, Alina Pogostkina, Rosanne Philippens, Alexandra Conunova, Mayu Kishima, violist Lise Berthaud, cellists Henri Demarquette, Edgar Moreau, Benedict Klöckner, István Várdai and Claudio Bohorquez.
She is the new artistic director of the Festival «Piano à Riom» starting its 34th edition in 2020.
French-Hungarian pianist Suzana Bartal was born in Timisoara and started her musical education in her hometown. From 2005 onwards she resumed her studies in France with Denis Pascal, Pierre Pontier and Florent Boffard in Paris and in Lyon at the CNSMD and between 2011 - 2014 at the Yale School of Music with Peter Frankl. She earned her Doctorate of Musical Arts in 2018 from the Yale School of Music and has received the Harriet Gibbs Memorial Prize for excellency in studies from Yale. In 2013 – 2014 Suzana has been a Teaching Fellow at the Yale College.
Many distinguished artists have influenced Suzana's musical and artistic development, such as: Sir András Schiff, Leon Fleisher, Paul Lewis, Menahem Pressler, Jean-Claude Pennetier or Matti Raekallio.


Dieses Album enthält kein Booklet