---
Album Info
Album Veröffentlichung:
2021
HRA-Veröffentlichung:
16.07.2021
Das Album enthält Albumcover Booklet (PDF)
Jean-Marie Leclair (1697 - 1764): Sonata in E Minor, Op. 3 No. 5:

1

Leclair: Sonata in E Minor, Op. 3 No. 5: I. Gavotte. Andante grazioso

02:54

Jean-Baptiste Senaillé (1687 - 1730): Sonata in E Minor, Op. 4 No. 5:

2

Senaillé: Sonata in E Minor, Op. 4 No. 5: I. Largo

02:31

3

Senaillé: Sonata in E Minor, Op. 4 No. 5: II. Corrente. Allegro

02:43

4

Senaillé: Sonata in E Minor, Op. 4 No. 5: III. Sarabanda. Largo

04:00

5

Senaillé: Sonata in E Minor, Op. 4 No. 5: IV. Allegro

02:05

Jean-Baptiste Senaillé: Sonata in G Minor, Op. 1 No. 6:

6

Senaillé: Sonata in G Minor, Op. 1 No. 6: I. Preludio. Largo

05:54

7

Senaillé: Sonata in G Minor, Op. 1 No. 6: II. Allemanda. Allegro

01:32

8

Senaillé: Sonata in G Minor, Op. 1 No. 6: III. Adagio

01:52

9

Senaillé: Sonata in G Minor, Op. 1 No. 6: IV. Gavotta. Allegro

02:16

Jean-Baptiste Senaillé: Sonata in D Major, Op. 3 No. 10:

10

Senaillé: Sonata in D Major, Op. 3 No. 10: I. Adagio

03:00

11

Senaillé: Sonata in D Major, Op. 3 No. 10: II. Allemanda. Allegro

01:14

12

Senaillé: Sonata in D Major, Op. 3 No. 10: III. Gavotta. Affettuoso

04:19

13

Senaillé: Sonata in D Major, Op. 3 No. 10: IV. Allegro assai

02:12

Jean-Marie Leclair: Sonata in A Major, Op. 1 No. 5:

14

Leclair: Sonata in A Major, Op. 1 No. 5: I. Allegro ma non troppo

03:56

15

Leclair: Sonata in A Major, Op. 1 No. 5: II. Sarabanda. Largo

03:07

16

Leclair: Sonata in A Major, Op. 1 No. 5: III. Giga. Presto

01:44

Théotime Langlois de Swarte:

17

Swarte: Improvised Prelude for Solo Violin

02:11

Jean-Baptiste Senaillé: Sonata in C Minor, Op. 1 No. 5:

18

Senaillé: Sonata in C Minor, Op. 1 No. 5: I. Preludio. Adagio

03:18

19

Senaillé: Sonata in C Minor, Op. 1 No. 5: II. Corrente

02:23

20

Senaillé: Sonata in C Minor, Op. 1 No. 5: III. Gavotta

02:47

21

Senaillé: Sonata in C Minor, Op. 1 No. 5: IV. Giga. Allegro

01:37

Jean-Marie Leclair: Sonata in F Major, Op. 2 No. 2:

22

Leclair: Sonata in F Major, Op. 2 No. 2: I. Adagio

02:10

23

Leclair: Sonata in F Major, Op. 2 No. 2: II. Allegro ma poco

03:39

24

Leclair: Sonata in F Major, Op. 2 No. 2: III. Adagio

00:52

25

Leclair: Sonata in F Major, Op. 2 No. 2: IV. Allegro ma non troppo

04:07

Total Runtime

01:08:23
Info zu "Générations" Senaillé & Leclair: Sonatas for Violin and Harpsichord
An der Schnittstelle zwischen der französischen und der italienischen Schule des 18. Jahrhunderts waren Leclair und Senaillé die französischen Paganinis ihrer Zeit. Technisch anspruchsvoll und doch voller Poesie, rhythmisch abwechslungsreich und immer tänzerisch, finden ihre Sonaten in Théotime Langlois de Swarte und William Christie zwei glühende Verfechter. Über die Generationsunterschiede hinweg tun sich der "verehrte Elder Statesman der Alten Musik" (Opera News) und das jugendliche Violin-Wunderkind zusammen, um uns zu helfen, diese immer noch zu Unrecht vernachlässigten Seiten neu zu entdecken.
Theotime Langlois de Swarte, Violine
William Christie, Cembalo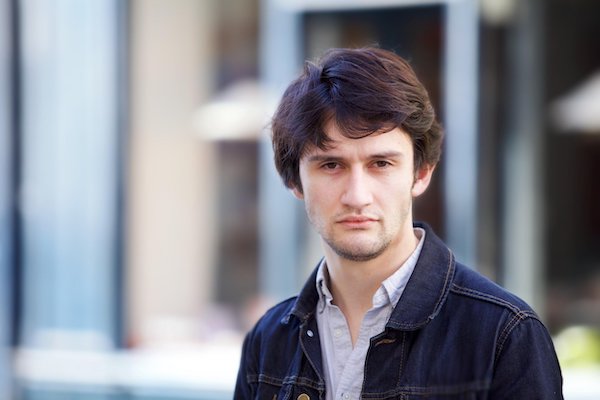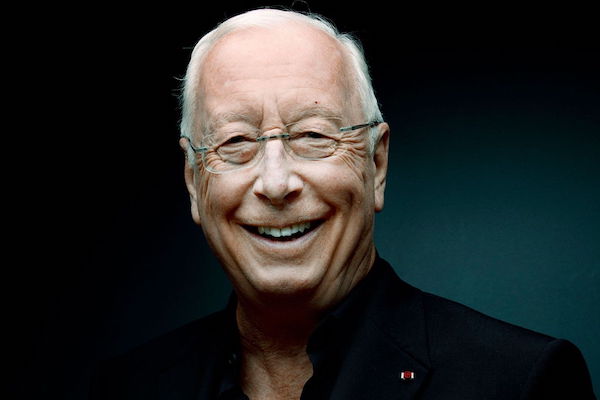 Théotime Langlois de Swarte
is a passionate and eclectic violinist. His musical research focusses as much on the baroque violin as on the instrument within a contemporary setting, and his repertoire extends from the 17th century to contemporary works.
Théotime has made a name of himself on the French baroque scene, performing with some of the best ensembles such as Les Arts Florissants, with which he appeared worldwide including the Philharmonie de Paris, Barbican Centre, Royal Albert Hall, Musikverein Wien, Shanghai's National Centre for the Performing Arts, to name but a few). As a soloist, he recently performed Leclair and Vivaldi's concertos with baroque ensemble Les Ombres, and has been invited to tour with Les Arts Florissants with Haydn violin concertos in 2022.
This season also marks the beginning of his collaboration with harmonia mundi on a number of solo and chamber music projects. The first CD, "Mad Lover" (after a work by John Eccles featured on the disc), is devoted to 17th and 18th century English violin music in duo with lutenist Thomas Dunford, which was released to great international acclaim ("du très grand art" (Resmusica), "das Ergebnis is geglückt" (NDR – CD der Woche), "a truly outstanding disc" (BBC Music Magazine)). Later this year, the label will release a second disc, 'Proust, the regained concert', with pianist Tanguy de Williencourt, the title evoking a concert the French writer had organized in Paris, which was recorded on the "Davidoff" Stradivarius of the Musée de la Musique, Paris.
Other future projects include a duo programme with harpsichordist William Christie, as well as a Sénaillé and Leclair C; "Painting in Motion'', live painting from Silverre Jarrosson on a performance of Bach's D minor Partita and a French music programme together with harpsichordist Justin Taylor. Théotime has also collaborated with Jean Rondeau, Victor Julien-Laferriere, Eva Zaïcik, Stéphanie-Marie Degand, Fiona Mato and Hanna Salzenstein.
Théotime studied at the Conservatoire National Supérieur de Musique et de Danse de Paris (CNSMDP) under the tutelage of Michaël Hentz, with whom he discovered the great works of the Romantic repertoire in violin and chamber music with support from the Meyer and Tarrazi Foundations. He also benefited there from the advice of renowned teachers such as Vladimir Mendelssohn, Valérie Aimard, Claire Désert, Michel Michalakakos, and the Ébène Quartet, and was invited to perform as a soloist with the Conservatoire's Laureate Orchestra at the Seine Musicale Auditorium under the direction of Georges Pelhivanian.
Théotime Langlois de Swarte is a laureate of the Jumpstart Foundation, and plays on a 1665 Jacob Stainer violin.
William Christie
harpsichordist, conductor, musicologist, and teacher, is the inspiration behind one of the most exciting musical adventures of the last thirty years. A pioneer in the rediscovery of Baroque music, he has introduced the repertoire of seventeenth- and eighteenth-century France to a very wide audience. Born in Buffalo, and educated at Harvard and Yale, William Christie has lived in France since 1971. The turning point in his career came in 1979, when he founded Les Arts Florissants.
As Director of this vocal and instrumental ensemble, William Christie soon made his mark as a musician and man of the theater, in both the concert hall and the opera house, with new interpretations of largely neglected or forgotten works. Major public recognition came in 1987 with the production of Lully's Atys at the Opéra Comique in Paris, which then went on to tour internationally to huge success.
From Charpentier to Rameau, through Couperin, Mondonville, Campra, or Montéclair, William Christie is the uncontested master of tragédie-lyrique as well as opéra-ballet, and is just as comfortable with the French motet as with music of the court. But his affection for French music does not preclude him from exploring other European repertoires and, as well as his many acclaimed performances of Italian works (Monteverdi, Rossi, Scarlatti, Landi), he broaches Purcell and Handel with as much success as Mozart, Haydn or Bach.
William Christie's particularly busy operatic career has been marked by numerous collaborations with renowned theater and opera directors (Jean-Marie Villégier, Robert Carsen, Alfredo Arias, Jorge Lavelli, Graham Vick, Adrian Noble, Andrei Serban, Luc Bondy, Deborah Warner), which are always major events in the musical calendar. His most recent include: Les Fêtes vénitiennes by Campra at the Paris Opéra Comique in 2015 and on tour at the Brooklyn Academy of Music; Rameau, Maître à Danser in Caen in 2014 and on tour at the Bolshoi Theatre in Moscow and in Korea; Theodora in 2016 at the Théâtre des Champs-Elysées; in 2018, Handel's Jephtha and Ariodante, respectively at the Paris national Opera and at the Wiener Staatsoper, as well as L'incoronazione di Poppea at the Salzburg Festival. In 2020-21, he conducts Platée by Rameau at the Theater an der Wien and Titon et l'Aurore by Mondonville at the Opéra Comique.
As a guest conductor, William Christie often appears at opera festivals such as Glyndebourne (notably Hipermestra in 2017 and Giulio Cesare in 2018) or at opera houses such as the Metropolitan Opera of New York, the Zurich Opernhaus, or the Opéra National de Lyon. Between 2002 and 2007, he regularly appeared as a guest conductor with the Berlin Philharmonic. ...


Booklet für "Générations" Senaillé & Leclair: Sonatas for Violin and Harpsichord