---
Chantal Santon Jeffery, Orfeo Orchestra, Purcell Choir & György Vashegyi
---
Biographie Chantal Santon Jeffery, Orfeo Orchestra, Purcell Choir & György Vashegyi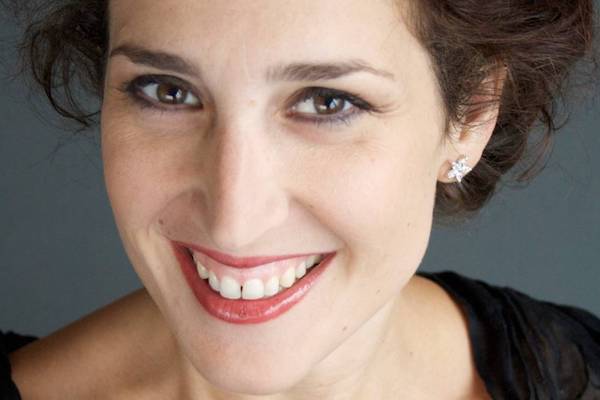 Chantal Santon-Jeffery
studierte Gesang am Conservatoire Rayonnement Régional in Paris und perfektionierte ihre Technik bei Margreet Honig, Florence Guignolet und Malcolm Walker. Zu ihrem Repertoire gehören Opern, Barockmotetten, Oratorien und Lieder von Charpentier, Bach, Haydn, Poulenc, Verdi und Strauß bis Strasnoy und Dusapin. Sie trat in Purcells "Dido and Aeneas" und "King Arthur", in Gassmanns "L'Opera seria" und in "Tancrède" von Campa auf. Zu ihren Opernpartien zählen die Mozartfiguren Donna Anna, Fiordiligi, Gräfin und Sandrina, die Sofia in Rossinis "Il signor Bruschini", die Frasquita in Bizets "Carmen", die Senta in Wagners "Der fliegende Holländer" und die Governess in Brittens "The turn of the screw".
Chantal Santon- Jeffery ist auf den Bühnen des Théâtre des Champs-Elysées, in der Opéra Royal Chantal Santon-Jeffery de Versailles, der Avignon Opéra und am Teatro La Fenice in Venedig aufgetreten und gab Konzerte im Wiener Konzerthaus, im Palast der Künste in Budapest, in der Salle Pleyel in Paris und im Palais des Beaux-Arts de Bruxelles. Sie sang unter der Leitung von Simone Young, Enrique Mazzola und Hervé Niquet und konzertierte mit Le Concert Spirituel, Les Arts Florissants, Les Talens Lyriques, Le Cercle de l'Harmonie und Les Siècles.