---
Budafok Dohnányi Orchestra
---
Biographie Budafok Dohnányi Orchestra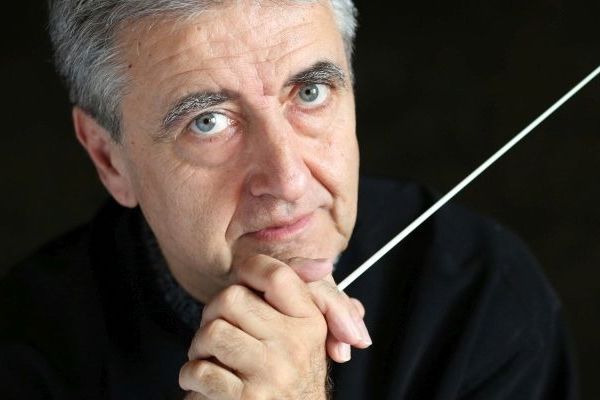 Gábor Hollerung
(Budapest, 18 August 1954), a Liszt Ferenc Prize winning conductor honoured as the Meritorious Artist of Hungary is the Music Director of Dohnanyi Orchestra Budafok, a leading symphonic orchestra in Hungary.
He graduated in Liszt Ferenc College (now Academy) of Music, specialized in choral conducting (1972-77) and orchestral conducting (1975-80) where his teachers included Zoltán Vásárhelyi, István Párkai and András Kórodi. He continued his studies in master courses held by Eric Ericson (1975), Kurt Masur (1978) and László Somogyi (1981).
He can take pride in a series of extraordinary success with his choir, the Budapest Academic Choral Society which is one of the busiest amateur choirs in Hungary. They came out first in a number of high-ranking European choral competitions. Several grand prizes (including the grand prize at Béla Bartók International Choir Competition in Debrecen and the title "Choir of the World" awarded in Llangollen) are associated with his name, moreover, he was also awarded the prize for the best conductor in Debrecen in 1984.
In the quality of Music Director, one of his greatest missions is to educate the young musicians' generation and promote young artists in the start of their career. His orchestra, still a youth orchestra in the 1980s, gradually improved to become one of the leading professional Hungarian ensembles under his direction. Average age here is around 30: the majority of the most excellent musicians graduating in the Academy of Music are offered their first practical possibility here to undergo serious training in an orchestra. Gábor Hollerung holds an intense workshop in the orchestra where the musicians will not only bring their instrumental mastery to perfection but can also gather significant practical experience and knowledge about playing together in an orchestra, orchestral work, cooperation within and among the parts.
Teaching and music education have been in the focus of Gábor Hollerung's musical activity all over his life. During his concerts he always puts major emphasis on educating his audience in music and promoting the clear interpretation of the masterpieces performed. He created a series of events of national significance called "Hungary is singing": year after year hundreds of amateur choir singers take part in intensive rehearsals where, while learning oratory pieces, they can also deep-dive in the interpretation of arts, in styles and musical languages.
He regularly held conductor and master courses in Budapest, Békéstarhos, Eger, Hajdúszoboszló in Hungary, and also abroad, including Belgium, Finland, Germany, USA and Israel. In 1995 he held a master course in the IFCM European Symposium in Ljubljana. He has held courses for conductors in Taiwan each year ever since 2006.
He strongly believes that understanding the language of music represents the only way for musicians to perform authentically and for the general public to accept and enjoy music.
Budafok Dohnányi Orchestra
The Budafok Dohnányi Orchestra (BDO) is Hungary's most dynamic and versatile symphony orchestra. It was turned into a professional orchestra in 1993, to gain recognition on the Hungarian and international music scene and become one of the top classical music ensembles in a short time under the baton of Liszt Award winning conductor, Artist of Merit, Maestro Gábor Hollerung. BDO has been able to perform with many of the greatest Hungarian and internationally acclaimed artists, including Shlomo Mintz, Elena Bashkirova, Erika Miklósa, Andrea Rost, José Carreras, Andrea Bocelli, Michael Stern, Tatjana Vassilieva, Zoltán Kocsis, Jenő Jandó, Dezső Ránki, Gergely Bogányi, János Balázs, Paul Huang, Tamás Pálfalvi, Kristóf Baráti and Barnabás Kelemen. BDO is actively present on the international concert stage: it has played in almost every European country in such reputed concert venues as the Frankfurt Alte Oper, the Concertgebouw Amsterdam, the Vienna Concert Hall, the Bremen Glocke, Palau de Música in Valencia. BDO's versatility is proven by a wide repertoire, which ranges from classical to contemporary, from jazz and pop through world music to movie soundtracks.