---
Thomas Albertus Irnberger, David Geringas, Pavel Kašpar
---
Biographie Thomas Albertus Irnberger, David Geringas, Pavel Kašpar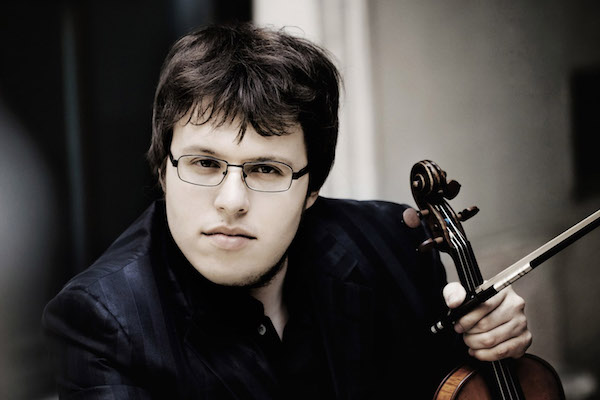 Pavel Kaspar
studierte in Bratislava bei Prof. Rudolf Macudzinski, in Prag bei Prof. Frantisek Rauch sowie abschließend in München bei Prof. Ludwig Hoffmann. Der tschechische Pianist konzertiert regelmäßig in ganz Europa, Israel, Türkei, China, Mexico, U.S.A. und Kanada.
Seine CD mit Klavierwerken von Ludwig van Beethoven und Joseph Haydn erschien bei Artesmon 2010 und im gleichen Jahr eine CD mit dem tschechischen Flötisten Roman Novotny mit Werken von Francis Poulenc, Bohuslav Martinu, Darius Milhaud und Francois Born. Für das schweizer Label Tudor nahm Pavel Kaspar auf vier CDs das Klavierwerk von Bohuslav Martinu auf und erhielt dafür in der internationalen Presse beste Kritiken.
Thomas Albertus Irnberger
1985 in Salzburg geboren, gehört zu den führenden österreichischen Geigern. 15-jährig feierte er sein aufsehenerregendes Debüt im Palais des Beaux Arts in Brüssel und konzertiert seither als Solist und Kammermusiker regelmäßig in bedeutenden Sälen Europas, Israels und in Asien. Seine mehr als 40 Aufnahmen wurden regelmäßig mit Schallplattenpreisen und hervorragenden Wertungen von der internationalen Presse aufgenommen.
Zu seinen regelmäßigen Kammermusikpartnern zählen Musikgrößen wie Paul Badura-Skoda, Jörg Demus, Michael Korstick, David Geringas, Barbara Moser, Pavel Ka?par und Edoardo Torbianelli. Thomas Albertus Irnberger widmet sich seit 2008 der Erforschung und Wiederentdeckung "verfemter Komponisten" und spielte in Israel die Erstaufführung des Violinkonzerts von "Hans Gál".
David Geringas
Der in Vilnius/Litauen geborene Cellist und Dirigent David Geringas zählt zur Musiker-Elite der Gegenwart. Seine intellektuelle Strenge, seine stilistische Vielseitigkeit, sein melodisches Sentiment und seine Klangsinnlichkeit haben ihm Auszeichnungen auf der ganzen Welt eingebracht. Der Rostropowitsch-Schüler und Gewinner des 1. Preises und der Goldmedaille beim Tschaikowsky-Wettbewerb (1970) kann nunmehr auf eine jahrzehntelange Karriere zurückblicken.
Namhafte zeitgenössische Komponisten wie Sofia Gubaidulina, Ned Rorem, P?teris Vasks und Erkki-Sven Tüür haben David Geringas Cello-Konzerte gewidmet. Viele Werke der russischen und litauischen Avantgarde führte er als erster Musiker im Westen auf.
Als Dirigent ist David Geringas regelmäßig auf Podien im In- und Ausland vertreten und hier häufig auch in zweifacher Funktion als Cellist und Dirigent zu erleben. Im Wintersemester 2014/2015 ist David Geringas Gastprofessor an der University of Southern California in Los Angeles und an der Manhattan School of Music in New York.