---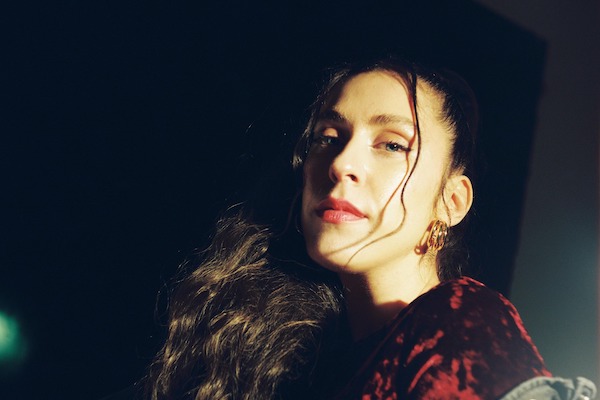 Katherine Aly With her hauntingly beautiful voice and unique linguistic tongue, Katherine Aly is the one to take you to an alt-pop journey of dreamy soundscapes with lyrical elements and cinematic vibes. Having a strong record of collaborations with various artists in the UK, the Netherlands and Greece, Edinburgh-based Katherine, embarked on her solo career in 2019, releasing the neoclassical 'The Skin I'm Made Of', followed by the progressive 'Sunny Days', the music video of which premiered on The Scotsman. In April 2020, she released dark-pop 'Misty Me', which amongst many excellent reviews, got her included in The Unsigned Guide's Spotlight for May 2020. Demonstrating her genre-defying output, the prolific artist's new single is a synth-pop gem titled 'God Breed', released in July 2020 and featured in Tenement TV and The Scotish Sun, where its official video premiered. Introducing us to her most upbeat song so far, alt-pop 'Butterflies' out 23 October 2020, stands out for its stunning production and captivating vocal and lyrical work.
Katherine's solo and collaborative work has taken her to the stages of the historic King Tut's in Glasgow and The Dublin Castle in London, festivals like Hidden Door, EH6, Tenement Trail and Kelburn and at Glasgow's First Footing showcase, one of The Skinny Magazine's music highlights of January 2020. Her live performance signature is a powerful genre-fluid set, where music turns into an all-round experience with a visual show enhancing her aesthetic as an artist. During Covid-19 lockdown Katherine got invited to do live streams through Live Music Scotland, Chester Live and Kelburn Festival with thousands of people watching. In September 2020 she hosted an exclusive, outdoor live show for her top fans in Edinburgh.
Katherine has gained airplay on BBC Radio Scotland and nan Gaidheal, Amazing Radio, CamGlen Radio, where she's also performed live and radio stations in Canada, France, Spain, Australia and California, where she was voted in the Top 25 Pop Artists on Indie Star Radio. Katherine collaborates with producers Marty Hailey (Universal, BBC TV & Radio) and Graeme Young (Sony, BBC) at Chamber Studio. She has also worked creatively with photographer and big supporter of her music, Jannica Honey and her project When the Blackbird Sings and they were recently featured in Vogue Italia online magazine.