---
Album info
Album including Album cover Booklet (PDF)
I`m sorry!
Dear HIGHRESAUDIO Visitor,
due to territorial constraints and also different releases dates in each country you currently can`t purchase this album. We are updating our release dates twice a week. So, please feel free to check from time-to-time, if the album is available for your country.
We suggest, that you bookmark the album and use our Short List function.
Thank you for your understanding and patience.
Yours sincerely, HIGHRESAUDIO
1

Abattoir

04:29

2

True Hunger

05:13

3

Strange Asylum

05:21

4

Topaz Were the Waves

05:59

5

Forbidden Colors

05:16

6

Birds of Paradise

07:00

7

Spiritual America

05:11

8

I Know the Law

04:10

Total Runtime

42:39
Info for Spiritual America

New Amsterdam and Nonesuch Records release composer William Brittelle's album Spiritual America on May 3, 2019. The album features acclaimed American rock duo Wye Oak, Grammy–winning Brooklyn Youth Chorus, and Grammy-nominated chamber orchestra Metropolis Ensemble, performing a genre-fluid electro-acoustic song cycle written by Brittelle, plus one piece composed by Wye Oak and re-imagined by Brittelle. Spiritual America is the second release in a new partnership between the two record labels, established with the goal of enabling contemporary American composers to realize creative ambitions that might not otherwise be achievable.
Spiritual America serves as a vessel through which Brittelle reconciles his youth in a conservative Christian North Carolina household with his adult life as an "agnostic Buddhist" living in Brooklyn. The project began seven years ago when Brittelle endured a family crisis and instinctively found himself praying to God.
"Reflecting on that instinctual response to trauma," Brittelle explains, "I realized there was something happening deep down below the surface in me that I needed to reckon with. I had a germ of the idea for Spiritual America and it felt extremely cathartic, like a door opening to another realm of music-making. From there, the album progressed very gradually; it was one step at a time, almost with an invisible hand guiding me, gaining a little more clarity with each step."
For this journey, Brittelle invited collaborators he deeply admired and knew would meet the demands of his emotionally and musically complex music: Wye Oak's Jenn Wasner and Andy Stack, Metropolis Ensemble, and Brooklyn Youth Chorus, with mixing by Zach Hanson (Bon Iver's 22, A Million, S. Carey, The Staves) at April Base, the famed Wisconsin studio founded by Justin Vernon.
Spiritual America was created in collaboration with Metropolis Ensemble, the Alabama Symphony, Symphony Space, the Saint Paul Chamber Orchestra's Liquid Music Series/Walker Art Center, the Palm Springs Art Museum, and the Baltimore Symphony. The project has received critical acclaim for its premiere performances in 2018 at New York City's Symphony Space (performed by Wye Oak, Brooklyn Youth Chorus and Metropolis Ensemble), and opening for Bon Iver and TU Dance at The Hollywood Bowl in Los Angeles (performed by Metropolis Ensemble).
Acclaimed as "a mercurial artist whose oeuvre embraces post-punk flamboyance, chamber music elegance, and much more" (New Yorker), composer William Brittelle creates genre-fluid electro-acoustic music that has been lauded by NPR's All Songs Considered, the New York Times, the Los Angeles Times, the Nation, and more. Brittelle's works have been presented at venues around the world including the Kennedy Center and the Metropolitan Museum of Art, and he has collaborated with artists including Son Lux, Oneohtrix Point Never, Wild Up/Zola Jesus, Bryce Dessner, Roomful of Teeth, and Lower Dens. Brittelle is also a co-founder and co-Artistic Director of New Amsterdam Records.
The Grammy-winning Brooklyn Youth Chorus is a collective of young voices led by visionary Founder & Artistic Director Dianne Berkun Menaker. The Chorus has performed or recorded with major orchestras and artists, such as New York Philharmonic, Los Angeles Philharmonic, The National, Barbra Streisand, Arcade Fire, Elton John, and Grizzly Bear. The Chorus can be heard on Nonesuch Records' first recording of John Adams's On the Transmigration of Souls. Recordings of the Chorus have also been featured in major motion pictures, commercials, and live events, including Radiohead's Thom Yorke for rag & bone's Spring 2016 collection and Beyoncé and Jay-Z's OTR II World Tour.
For more than a decade, New York City–based Metropolis Ensemble, led by Grammy-nominated conductor Andrew Cyr, " a prominent influence in the world of newly emerging music" (Washington Post), has served as an incubator for many of today's most outstanding emerging composers and performers to present bold new work, commissioning more than 150 works that have been presented by venues including BAM's Next Wave Festival, Celebrate Brooklyn, the Met Museum, and Lincoln Center for its Out of Doors and American Songbook series. The chamber orchestra and ensemble has also collaborated with many artists who defy classification, include Ahmir "Questlove" Thompson, Deerhoof, San Fermin, and Emily Wells and performed on the Tonight Show with Jimmy Fallon alongside the Grammy-winning hip-hop group The Roots, on whose album and then you shoot your cousin the group performed.
Wye Oak is a duo comprising multi-instrumentalists and vocalists Andy Stack and Jenn Wasner that has released five widely acclaimed studio albums, most recently The Louder I Call, The Faster It Runs (2018). Wye Oak has been praised as "one of our most gifted, mercurial, unpredictable indie rock bands" (Stereogum) and for making "fierce and arresting rock music" (NPR).
William Brittelle
Produced by Zach Hanson and William Brittelle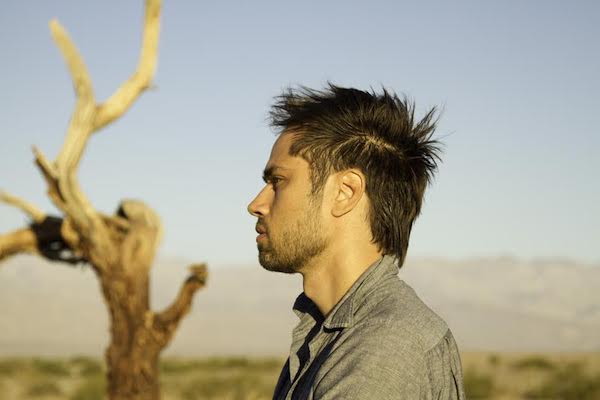 William Brittelle
I am a Brooklyn-based composer and producer raised in rural North Carolina. My art centers on the pursuit of transformative catharsis via the assimilation of seemingly oppositional forces. This pursuit takes many forms and extends logically into a genre-fluid, collage-based musical language, a lack of stylistic bias and an emphasis on emotional directness and dramatic gesture often rooted in the highly personal. My draw to cathartic synthesis is born from my own internal dichotomies, and extends not only to the integration of competing stylistic influences but to the formation of the core thematic narratives that both motivate and anchor my practice. My upbringing in a small southern town in a conservative Christian environment stands seemingly in direct opposition to my Brooklyn-based, art-oriented, agnostic Buddhist adulthood, a dissonance I've reckoned with in depth over the last seven years through Spiritual America, my album of electro-acoustic orchestral art songs featuring Metropolis Ensemble, the Brooklyn Youth Chorus, and the indie-duo Wye Oak. My previous record Loving the Chambered Nautilus, featuring ACME, juxtaposes retro electronics and rigorous string quartet writing in exploration of the relationship between static technology and fluid emotion.
Aside from my own self generated projects, I'm an avid collaborator. I've been extremely fortunate to work extensively with the experimental vocal octet Roomful of Teeth. Amid the Minotaurs, a piece featured on the group's Grammy-winning debut album, abstractly explored the masculine hero/villain dichotomy present in traditional American culture. My latest Roomful commission, a multi-movement work entitled Psychedelics, uses the simultaneously terrifying and freeing notion of the apocalyptic as a launching point. Other recent projects include Oh Albert (An LSD Oratorio) featuring Elia Rediger with the Basel Sinfonietta, Love Letter for Arca with the Seattle Symphony, multiple works for the Baltimore Symphony, Alabama Symphony, Indianapolis Symphony, Nu Deco Ensemble, Grand Rapids Symphony, and collaborative events with Bryce Dessner, Son Lux, Oneohtrix Point Never, Wild Up/Zola Jesus, and Lower Dens. Throughout all of these projects, I try to maintain sense of openness and a lack of stylistic bias, regardless of the ensemble or venue.
Above all I value a sense of artistic individualism, both in my own music and the outside work I produce and represent. Composition is a survival mechanism for me, a way to reimagine the world in a highly personal way. Upon making the decision to study music as an undergrad, I was bombarded - and repelled - by the static and stylistically biased canonical system I encountered. During this period, I experienced great opposition within myself, leading to a period of extended personal crisis. In the ashes of this experience I rebuilt my artistic practice. Upon returning to academia, I focused on craft, dropping out of graduate school and re-enrolling with my composition teacher David Del Tredici privately. I also began studying with Mike Longo, former musical director for Dizzy Gillespie, and Richard Lloyd, the seminal punk guitarist/producer. In my mid-twenties I fronted a New York post-punk band, internalizing the defiant and joyful punk aesthetic. Following a severe vocal injury, I returned to composition, armed with the deep desire to fully incorporate my disparate and oppositional influences into one cohesive vision. The resultant work was a live lip-synched mixed ensemble collage-based performance art album entitled Mohair Time Warp. Subsequently, I've developed a deep compassion for this process of assimilation and worked to develop infrastructure for others to engage in this pursuit, mainly through the founding of the Grammy-winning record label New Amsterdam with fellow composers Sarah Kirkland Snider and Judd Greenstein and the site-specific electro-acoustic curatorial collective Infinite Palette along with producer Kate Nordstrum and composer Daniel Wohl.
Over time, I've learned to seek out false binaries within myself and in my environment, using them as guides for transformative artistic opportunities. I believe that personal, spiritual, and artistic growth stems largely from the integration oppositional forces - a process our modern society unfortunately seems incapable of executing on any significant scale. Engagement with well crafted and emotionally convincing artistic assimilation guides both creator and audience toward empathy and mindfulness. It takes advantage of art's locus in the imagination - the fact that there are no rules beyond those the creator imposes and no conceptual limitations beyond the audience's own mental flexibility. In a sense, my practice constitutes both battle and reconciliation by proxy with palpable and actionable results, a concept perhaps best illustrated by my recent collaboration with the Easter Band of the Cherokee Indian and the North Carolina Symphony. Over a period of three years, I spent countless hours with Cherokee elders, community leaders, educators, and students, learning about their recent past, their ancient past, and their present. The myriad of atrocities committed by my ancestry against the Cherokee would seemingly place us in opposition, but the resultant work Si Otsedoha (We're Still Here), with text written entirely by a group of Cherokee youth, is a story of cathartic transcendence. The piece serves as platform for a severely marginalized community to re-contextualize its suffering as strength, to connect with its oppressor in a proud and public way from a position of power.
The artistic success of Si Otsedoha cemented my belief that my compositional world must be further and further integrated into strong and diverse collaborative networks. My practice requires that I push back vehemently against the vestigial elitism, ethnocentrism and misogyny still present in the classical industry. I consider there to be no separation between the activism and community engagement of my educational and infrastructure building efforts and my creative practice. The model of composer as an isolated genius not beholden to a standard set of moral expectations has no place in this troubled and complicated world.

Booklet for Spiritual America