---
Album info
Album including Album cover Booklet (PDF)
Helena Munktell (1852 - 1919): Violin Sonata in E-Flat Major, Op. 21:

1

Munktell: Violin Sonata in E-Flat Major, Op. 21: I. Allegro non tanto, vigoroso

08:31

2

Munktell: Violin Sonata in E-Flat Major, Op. 21: II. Scherzo brusco

05:05

3

Munktell: Violin Sonata in E-Flat Major, Op. 21: III. Andante quasi adagio

08:00

4

Munktell: Violin Sonata in E-Flat Major, Op. 21: IV. Finale

08:35

10 Mélodies:

5

Munktell: 10 Mélodies: No. 1, Sérénade

02:58

6

Munktell: 10 Mélodies: No. 2, Dans le lointain des bois

02:29

7

Munktell: 10 Mélodies: No. 3, Ce qu'entendent les nuits

02:12

8

Munktell: 10 Mélodies: No. 4, D'un berceau

03:31

9

Munktell: 10 Mélodies: No. 5, Cantilène

02:36

10

Munktell: 10 Mélodies: No. 6, Fascination

02:12

11

Munktell: 10 Mélodies: No. 7, La dernière berceuse

02:38

12

Munktell: 10 Mélodies: No. 8, Exil d'amour

03:34

13

Munktell: 10 Mélodies: No. 9, Si tu le voulais

02:08

14

Munktell: 10 Mélodies: No. 10, Fidélité

02:54

Kleines Trio:

15

Munktell: Kleines Trio: I. Allegro moderato

02:00

16

Munktell: Kleines Trio: II. Andante espressivo

03:03

17

Munktell: Kleines Trio: III. Scherzo finale

04:26

Violin Sonata in E-Flat Major, Op. 21:

18

Munktell: Violin Sonata in E-Flat Major, Op. 21: II. Scherzo brusco (Original Version)

06:20

Total Runtime

01:13:12
Info for Munktell: Violin Sonata, Op. 21, 10 Mélodies & Kleines Trio

This is the first ever album devoted to the chamber music of Helena Munktell, one of the earliest female composers in Sweden. The daughter of an industrialist, Munktell received private lessons in piano and song from an early age, but soon also training in music theory and composition. In 1877 she visited Paris, where two of her sisters lived, and during the next thirty-odd years the city would be a second home to her. Here she studied with composers such as Benjamin Godard and Vincent d'Indy, and became a member of Société Nationale de Musique (SNM), an organization promoting French music and providing opportunities for young composers to have their works performed. A selection of Munktell's songs had been performed, in Swedish, at a Society concert in 1892 and in 1900 they were heard again, but now in the French versions released the same year by the reputed musical publisher Alphonse Leduc. The Dix Mélodies are finely crafted musical scenes displaying a wide expressive range and variety of moods. Five years later another SNM concert saw the first performance of Munktell's Violin Sonata in E flat major, by none other than the renowned Romanian violinist George Enescu. Franck's famous A major Sonata, which Munktell knew well, served as an important source of inspiration in regards to the cyclic form and harmonic writing. The sonata soon appeared in print, now from E. Demets, another French music publisher. The third work on this album is a small-scale piano trio, probably an early work and possibly composed for performance at one of the musical salons at the Munktell family home in Stockholm.
Tobias Ringborg, violin
Peter Friis Johansson, piano
Sofie Asplund, soprano
Kristina Winiarski, cello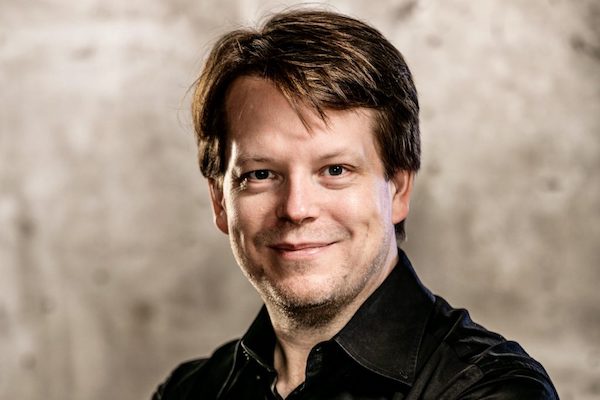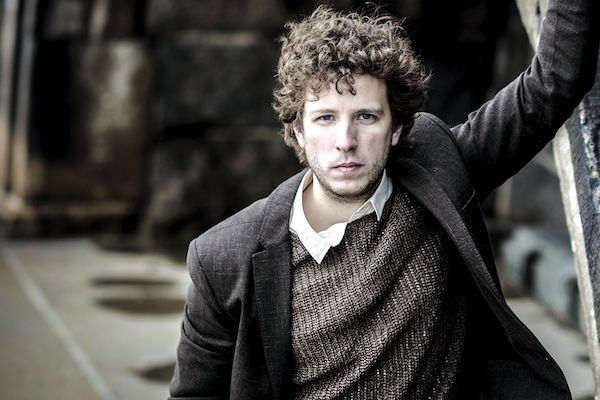 Tobias Ringborg
Ringborg's career started in 1994 when he, as a violinist, won the prestigious Swedish Soloist Prize. The same year he graduated with the highest honours from the Royal College of Music in Stockholm, and went on to study at the Juilliard Schoolin New York, graduating in 1996.
As a violinist, Ringborg has appeared with every Swedish orchestra and has collaborated with conductors such as Gennady Rozhdestvensky, Neeme Järvi, Okko Kamu, Sakari Oramo, and Daniel Harding. International credits also include the first prize of the Concours International de Musique de Chimayin Belgium. He is an active champion of Swedish music, and his discography includes about 20 CD's with chamber music and violin concertos, mostly by Swedish composers. In between operatic and symphonic engagements, Ringborg maintains an active career as a violinist, and plays a Gagliano instrument, on loan from the Järnåker foundation of the Royal Swedish Academy of Music.
In 2000, Tobias Ringborg decided to expand his musical career after winning a conducting competition in Helsingborg. His lifelong passion for opera led to his operatic debut at the Stockholm Folkoperan in 2001, with Verdi's La traviata. In 2002 he began a two year association with Malmö Opera, leading performances of a. o. Mozart's Don Giovanni, Strauss' Ariadne auf Naxos and Verdi's Otello. In 2001 he made his debut at the Royal Swedish Opera with Puccini's La Bohème, and has since then been strongly tied to that company, leading a.o. Mozart's Don Giovanni and Die Zauberflöte, Donizetti's L'elisir d'amore, Bizet's Carmen, Verdi's Don Carlo and Rigoletto, Tchaikovsky's Eugene Onegin, Puccini's Manon Lescaut, Tosca and Turandot, as well as the 2016 new production of Giordano's Fedora (directed by Christof Loy).
Specializing in Italian opera, as well as Mozart, operatic merits include Turandot at Dalhalla, Gounod's Roméo et Juliette, Turandot and Mozart's Le nozze di Figaro at Norrlandsoperan in Umeå, Puccini's La fanciulla del West, Mozart's Idomeneo, and Rossini's Le comte Ory in Malmö, Turandot and L'elisir d'amore at Gothenburg Opera, Rossini's Il barbiere di Siviglia, Tchaikovsky's Swan Lake and J Strauss' Die Fledermaus at the Norwegian Opera in Oslo, and Gounod's Faust, Idomeneo, Don Giovanni and Bellini's I Puritani at the Danish National Opera. In 2008 he conducted La traviata for his German debut at Oper Leipzig, and in 2009 Così fan tutte for his British operatic debut at Scottish Opera, in an acclaimed production by David McVicar. He has returned to Scotland for Verdi's Rigoletto and Il trovatore as well as for Le nozze di Figaro. At Opera North he has conducted La Bohème, Don Giovanni, Verdi's Macbeth, L'elisir d'amore, Leoncavallo's Pagliacci, Mascagni's Cavalleria Rusticana and Bernstein's Trouble in Tahiti. At Garsington Opera he has led Idomeneo, and at New Zealand Opera Puccini's Madama Butterfly and Tosca.
The symphonic repertoire he has explored with orchestras such as the Royal Stockholm Philharmonic (leading the Nobel Prize ceremony in 2011), Swedish Radio Symphony Orchestra, and the symphony orchestras of Gothenburg, Malmö, Helsingborg and Norrköping (leading the orchestra's 100th anniversary in 2012 with Beethoven's Symphony no 9), Aarhus, Odense, Kristiansand, and Wuppertal, as well as Copenhagen Philharmonic and Scottish Chamber Orchestra. In 2005 he made his London debut with the English Chamber Orchestra at the Barbican, both as conductor and soloist. 2012-15 he was Principal conductor of the Swedish Dalasinfoniettan.
In 2010, Ringborg conducted the world premiere recording of the 1849 belcanto opera Cristina Regina di Svezia, by Italian/Swedish composer Jacopo Foroni, with the forces of Gothenburg Opera (released by Sterling).
The same year Tobias Ringborg was awarded the Herbert Blomstedt Prize by the Royal Swedish Academy of Music, and in 2011 he was elected a member of the same academy.
Peter Friis Johansson
is different. His fiery performances and unequald sense for subtle sonoral variation, combined with the ability to in widely performed works discover unexpected cultural contexts and from them create refined musical ideas has earned him epithets like 'the king of nuance', 'sound magician' and 'thoroughbred genius'. He has appeared at many of the world's most prestigious venues, has won top international piano competitions and has collaborated with numerous of today's greatest composers.
The story does, however, begin quite unglamorous. At age nine, in a suburb to Stockholm, Peter Friis Johansson enrolls in free of cost public music school and the rise of his musical abilities starts with Inger Flyckt as his teacher. When he later studies at the Royal College of Music in Stockholm his teachers are Anders Kilström and Mats Widlund, and outside of the academical world, he further develops his musicality with Konstantin Bogino as his mentor.
Already as a student, Mr. Friis Johansson is hailed as Sweden's new pianist star. He embarks on several Scandinavian tours and is crowned Sweden's young soloist. Along with Jakob Koranyi he records a CD that is later crowned album of the year by magazine MusicWeb International. He captures prize after prize in international competitions, is discovered by Swedish Radio who makes him their artist in residence and embarks on a tour of Europe with clarinetist Emil Jonason, performing concerts in, among others venues, the Musikverein and the Concertgebouw.
But in the summer of 2012, disaster strikes. Peter's career is devastated by an injury in a finger and suddenly everything is different. To provide for his family, he performs concerts with nine functioning fingers while he trains his healthy left hand, and for a period it feels like he did indeed lose a finger, but he also won a hand. When the injury after a long rehabilitation process is healed, we meet an artist with completely new musical possibilities. He makes his international comeback at the 'Alaska International Piano-e-Competition 2014'. The competition is a triumphant success for Peter who wins the first prize, gold medal and takes his first step in his US career.
Mr. Friis Johansson is currently performing cycles of Franz Schubert's eleven completed piano sonatas throughout the world, and in spring 2017 the first of the five CDs that will cover the entire cycle will be released. Legendary Swedish composer phenomenon Sven-David Sandström's new piano concerto -premiere March 2017 with Gothenburg Symphony Orchestra- is a project initiated by Peter with the generous support of Anders Wall Foundation, and has resulted in one of 2000s most interesting works for piano and orchestra. In 2018, Peter will premiere Andrea Tarrodis piano concerto Stellar Clouds with the Royal Stockholm Philharmonic Orchestra and make his soloist debut in the US.
In addition to his solo career, Peter is a passionate chamber musician who engages in longterm projects with, among others, cellists Andreas Brantelid and Jakob Koranyi. With Emil Jonason, he forms the duo Emil&Peter, whose current project 'Worst of Emil&Peter' seamlessly blends music with acting and the spoken word. The same idea is present in Peter's solo project 'The Final Frontier', a concert with a science fiction theme that through the use of modern technology updates the piano recital to an art form created for modern day society.
In the summer of 2016, Mr. Friis Johansson founded Järna Festival Academy [previously known as Ytterjärna Piano Academy], which is a complement to traditional music conservatories. Since 2015, he teaches at the Academy of Music in Västerås and gives lectures in the history of ideas and rhetorics at the Academy of Music in Ingesund. He regularly gives master classes at other high profile music conservatories in Sweden and abroad.
Sofie Asplund
The soprano Sofie Asplund has begun this autumn with a livestreamed La Bohème with the Göteborg Opera, where she made her role debut as Musetta. Later this year, Sofie will appear as Waldvogel in Siegfried, also at the Göteborg Opera. The previous season included Susanna in Le nozze di Figaro in Gothenburg, which was followed by Gilda in Rigoletto at the Norwegian National Opera in Oslo. Sofie appeared as s soloist during the Nobel prize award ceremony and she sang Ein Deutsches Requiem with the Gothenburg Symphony Orchestra led by Christoph Eschenbach.
In 2018/2019 Sofie sang her first Zerbinetta in Ariadne auf Naxos at the Göteborg Opera, with great success and fantastic reviews. Sofie was a guest at the Royal Swedish Opera in Stockholm as Constance in Dialogues des carmélites and Zerlina in Don Giovanni. and she participated in Barbara Hannigan's Equilibrium young artists' project where she sang Anne Trulove in The Rake's Progress. The project included semi-staged performances in Munich with the Münchner Philharmoniker, as well as on a European tour with the Ludwig Orchestra visiting Paris, Amsterdam, Hamburg, Dresden and Dortmund, all performances led by Barbara Hannigan.
Sofie has previously appeared as Susanna and Barbarina in Le Nozze di Figaro, Olga Sukarev in Giordano's Fedora and Oscar in Un ballo in Maschera at the Royal Opera in Stockholm. She has sung Erste Magd in Daphne at Staatsoper Hamburg and at the Opera in Basel. At the Malmö Opera, Sofie Asplund has sung Oscar, Sophie in Der Rosenkavalier and Pousette in Manon. She has appeared as Titania in A Midsummer Night's Dream and the Vixen in The cunning little vixen at the Läckö castle and as Carolina in Il matrimonio segreto at the Drottningholm Court Theatre. At the Vadstena Academy, Sofie has sung Lydia in Pride and Prejudice and Laura in Star Cross'd lovers. She has also sung Eurydice in Orphée aux Enfers by Offenbach in a staged concert in Uppsala together with the Drottningholm barock ensemble.
Sofie Asplund's concert repertoire include Mozart's Requiem, the Coronation Mass, Exultate Jubilate and Mass in C minor. She has sung Bach's Magnificat, St John's passion and St. Matthew passion, The Creation by Haydn, Pergolesi's Stabat Mater, Orff's Carmina Burana, Les Illuminations by Britten, Brahms' Ein Deutsches Requiem and God in Disguise by Lars-Erik Larsson.
Sofie Asplund has also appeared in musical theatre roles including Maria in West Side Story and Christine in The Phantom of the Opera, which she has performed at the Finland National Opera and at the Göteborg Opera.
Sofie Asplund graduated from the Royal College of Opera in Stockholm in 2013. She has been engaged as a guest soloist at the Göteborg Opera, where she made her praised debut as Susanna in Le Nozze di Figaro. On the same stage, Sofie has performed her first Grete in Hänsel und Gretel, Gilda in Rigoletto and Erste magd in a concert version of Daphne and Maria in West Side Story.
In 2018 Sofie Asplund was the first winner of the new singing competition the Schymberg Award. Sofie Asplund has been awarded the Sten A Olsson culture scholarship of 2018 and the Rosenborg-Gehrmansscholarship of 2015. In 2013 she was recipient of both Anders Wall and Birgit Nilsson scholarships. Sofie has also received scholarships from the Royal Music Academy of Sweden and the Drottningholm Court Theatre.
Kristina Winiarski
born in Stockholm in 1994, is one of Sweden's most interesting young cellists today.
Sought after as a chamber musician and soloist around the world, she had her professional solo debut at the age of 16 with the National Symphony Orchestra at the Kennedy Center of Performing Arts in Washington DC, USA.
She has since then performed with many renowned ensembles, such as the Stuttgart Chamber Orchestra, Maryland Philharmonic, St Petersburg State Symphony, Zagreb Philharmonic, Malmö Symphony Orchestra, and in January 2020 she had an acclaimed debut with the Swedish Radio Symphony Orchestra in Stockholm. She is regularly invited to chamber music festivals all over Europe and has given concerts in Denmark, Germany, Poland, Russia, France, Switzerland, Austria, Croatia, Israel, Mexico and South Korea. Among the many awards she has received are the "Nicholas A. Firmenich" Prize from the Verbier Festival 2018, the Anders Wall "Giresta" Scholarship in 2019, and during season 2017/2018 she was a laureate at the prestigious "Classe d'excellence de Violoncelle" with cellist Gautier Capucon at the Fondation Louis Vuitton in Paris. She has made recordings for the Swedish Radio P2, Radio France and medici.tv.
Kristina plays on the "Lynn Harrell" cello built by David Tecchler in Rome, 1711, kindly loaned from the Järnåker Foundation.

Booklet for Munktell: Violin Sonata, Op. 21, 10 Mélodies & Kleines Trio