---
Album info
Album including Album cover
1

On Tour (Take Away Dreams)

03:36

2

The Finder

03:12

3

My Suitcase and Me

04:28

4

The Pawn Shop Band

03:15

5

Boredom is a Town

05:15

6

Green Room Blues

02:44

7

The Left Overs

04:05

8

Age

03:05

9

Name

02:53

10

Winter Drama

02:27

11

Thief

02:06

12

Manmade Light

03:26

13

Serbelloni Memories

03:57

14

Self Portrait, After All

03:47

15

Nightmare on the Setlist

03:15

16

Mood in the Afternoon

03:53

17

My Suitcase and Me (Instrumental)

03:29

18

On Tour II (Memory and Music)

02:20

Total Runtime

01:01:13
Info for Between Hotels and Time

"Between Hotels and Time" marks the friendship between three extraordinary artists. Jazz pianist Ketil Bjørnstad, vocalist Anneli Drecker (Bel Canto) and writer Lars Saabye Christensen have used their friendship as the basis for the creation of the new jazz record "Between Hotels and Time".
The result is a timeless and magnificent album with 18 original songs. The project consists of the hurtful and raw poetry of Lars Saabye Christensen, sung and conveyed by the beautiful voice of Anneli Drecker and accompanied by the expressive piano tones of Ketil Bjørnstad.
Anneli Drecker, vocals
Ketil Bjørnstad, piano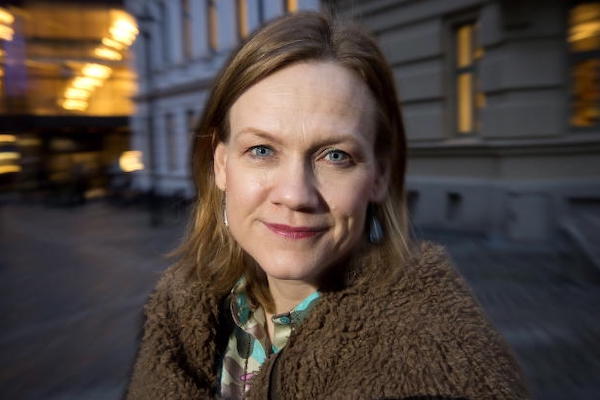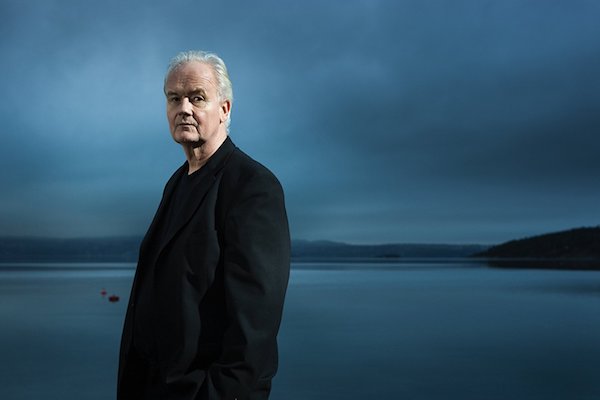 Anneli Drecker
is known as the Queen of Arctic Electronica. Her ethereal voice became known through the music of her band, Bel Canto. At age 17, Anneli left her Arctic home town of Tromsø with band members Geir Jenssen (aka Biosphere) and Nils Johansen, for the pulsating indie scene in Bruxelles. Signed to the legendary Belgian label Crammed discs along with Zap Mama and Tuxedomoon, Bel Canto captured the Zeitgeist of European electronic music in the late eighties. Their two first albums, White Out Conditions and Birds Of Passage were released internationally through Nettwerk and IRS/MCA, and later, in the 90´s, they were signed to Sony France and Lava/Atlantic Records. Bel Canto toured France, the Benelux and Germany many times from 88-94 and also became the winner of Rock En France in 1991. They have won the Norwegian Grammy award "Spellemannsprisen" three times, and are regarded as the great pioneers in the Norwegian electronic pop music scene.
With her characteristic experimental singing style, often compared to such wonderful singers as Lisa Gerrard and Liz Fraser, Anneli has had the possibility to collaborate with many great artists. She participated in projects with Hector Zazou, Jah Wobble, Gavin Friday, DJ Krush, Tim Simenon, Simon Raymonde of Cocteau Twins, and Guy Sigsworth. Anneli has also cooperated with ECM artist Ketil Bjørnstad and recorded three albums based on poems by John Donne and Hart Crane. Few can claim that they have been singing duets with Morten Harket, but Anneli joined a-ha on two world tours as their guest singer.
In 1999, Röyksopp – consisting of Torbjørn Brundtland and Svein Berge, also from Tromsø – released their debut album Melody AM. As Torbjørn had been a co-producer and live member of Bel Canto for a couple of years and also a co-producer of Anneli´s first solo album Tundra, it was natural for them to have Anneli as their singer when they went out on what would be the start of one of Norway´s biggest pop adventures. The song Sparks, which Anneli wrote with Svein and Torbjørn was the third single from Melody AM and featured on several movies and tv-series. She continued working with Röyksopp for more than ten years, touring the world and co-writing several songs with Svein and Torbjørn including True To Life, Vision One and You Don't Have A Clue.
In 2012, Anneli left Röyksopp to return to her own music, and her new solo record, Rocks and Straws, is a homecoming song, an ode to her native town and region. Tromsø sits deep in the Arctic but still has a very vivid cultural life and is home to many of the great artists from Norway. The long, arctic winters have no sun, but there is still light – the glassy blue of the dusk-like midday glow in the south, and the flickering green and red aurora that can be seen across the horizon on many days.
Rocks and Straws is based on lyrics by the North Norwegian cult poet Arvid Hanssen, translated into English by artist and writer Roy-Frode Løvland. Hanssens poems are strongly influenced by the mysterious and powerful nature of this arctic region, like the writings of Knut Hamsun, born only a few miles from Hanssens birthplace. Man and nature, and man in nature – Hanssen captures the interaction of Northern Norwegians with their merciless but beautiful surroundings, and the sometimes-deadpan observations that follow.
It is a great personal pleasure for Anneli to make Hanssens work known to a wider audience, especially outside of Norway, as he has had a great influence on her. In 1982, as a child, she starred in a major motion picture based on Hanssens book Søsken på Guds jord (Siblings on God's Earth). She met Hanssen during the shoot, and he and his works made a great impression on her.
Rocks and Straws is influenced by the arctic soundscapes that Anneli has always carried with her, but is above all an acoustic record. In a world of ever-simpler electronic recordings she has moved in the other direction, and made a record based on recording techniques from the seventies. The music is played live, acoustically, with the best musicians Norway (and the world?) can offer: Eivind Aarset, guitar God and well known for his collaborations with Nils Petter Molvær, and Rune Arnesen, infamous drummer who has played with everyone, are the musical backbone of the album. Ole Vegard Skauge, acclaimed bass player of Röyksopp, and Tromsø's orchestra, The Arctic Philharmonic, also contribute to the album. Apart from singing Anneli plays the piano and organ, and has produced the recording with the musicians. As a Ph. D. candidate at the Arctic University of Tromsø, she is doing a research project on the voice techniques of indigenous people, and this is apparent especially in the song Ocean´s Organ, with a Maori group singing kapa haka songs that Anneli recorded while in Auckland, New Zealand. The title refers to the voices of sailors that have drowned in the ocean, a subject that the Maori singers could easily relate to. A global reference. Something that we all are connected to: Water. And rocks. And straws.
Ketil Bjørnstad
described as "a cultural prodigy" by The Guardian's John Fordham, started out as a classical pianist, making his debut with the Oslo Philharmonic, playing Bartók. Encounters with jazz of the late 1960s, especially Miles and Coltrane, changed his priorities and he was fascinated also by the new Norwegian improvising scene that ECM was documenting. Soon he switched streams and began playing with the jazz men. Simultaneously he has maintained a career as a respected writer with many books to his credit – novels, poems, essays and more.
Ketil Bjørnstad's recent ECM releases have included "Life In Leipzig" with Terje Rypdal, the song cycle "The Light" with Randi Stene and Lars Anders Tomter, and "Remembrance" with Tore Brunborg and Jon Christensen.
Bjørnstad's recordings have been incorporated in the soundtracks of numerous films, including several by Jean-Luc Godard: "Notre Musique", "The Old Place", "Histoire(s) du Cinéma", "Forever Mozart" and "Eloge de L'amour".
After playing double-bass with the Oslo Philharmonic Orcherstra and the Norwegian Chamber Orchestra, Svante Henryson (born in Stockholm in 1963) effected an about-turn in his career and joined Yngwie Malmsteen's band as bass guitarist in 1989. This led to much session work and collaborations in the pop world, and Henryson has appeared on recordings of Stevie Wonder, Ryan Adams and Elvis Costello, amongst others.
Self-taught as cellist, he has collaborated with many jazz musicians including Jon Balke, Nils Petter Molvaer, Trygve Seim, Arve Henriksen, Marilyn Mazur and Arild Andersen. In classical contexts he often works with Anne Sofie von Otter and has directed her tours of North America, Europe and Asia. As a composer he has written music for ensembles of all sizes – from symphony orchestra to chamber groups.
Lars Saabye Christensen
was born on 21 September 1953 in Oslo. He made his debut with the poetry collection Historien om Gly (1976), for which he received the Vesaas prize. He had already had several poems in print and participated in the publication of the underground literary magazine Dikt og datt. He published his first novel in 1977 under the title Amatøren, and Saabye Christensen often claims that all his novels could have carried the same title. People who struggle with inner insecurity and a lack of overview of their own lives, who are not professionally well-prepared for all life's situations, but choose wrongly and act awkwardly - these are people for whom he has an ever-recurring love in his books.
After Amatøren, three more collections of poems and two novels followed, including Jokeren, which also became the main book in Bokklubben Nye Bøker (1982). The breakthrough came with The Beatles (1984), which is among the biggest literary sales successes in Norway ever, and which new generations of young people continue to press to their hearts. The story of the four young people Kim, Seb, Ola and Gunnar who grew up in Oslo's second best west end in a time full of dreams and confusion contains excitement, laughter, tears and recognition like hardly any other Norwegian novel in modern times. The novel has been translated into several languages ​​and has received a brilliant reception, especially in Danish and German newspapers. In the summer of 2006, The Beatles was voted the most important novel of the last 25 years by Dagbladet's readers.
The Beatles turned into a trilogy, followed by the literary strong Bly (1990) and Bisetsen (2008). In 2001 came the epic masterpiece Halvbroren, which was also an international success and won the Nordic Council's Literature Prize. All the while, Saabye Christensen has continued to unfold within most genres. He has written poems, novels, crime novels, short stories, plays, radio plays, children's and youth books, poetic travelogues and picture books. As a short story writer, he stands strong. About Ingens (1992), Aftenposten's reviewer Terje Stemland wrote: "Here there are pearls of observation, linguistic star sprinkles, rich humour, joy of life, melancholy, hurt, grief, shame - the entire human sphere of emotions that only a significant writer can make present, alive." In 1997 came The Envious Barber: "Cheerful and melancholic, witty and wistful, poignant and gallows humorous..." (Øystein Rottem, Dagbladet). Central is also Noen som love each other from 1999.
My Danish album, memoirs, 2010, hit both a Norwegian and a Danish audience. In 2012 Sluk came out, an autobiographical novel that won critics' recognition for its originality and storytelling pleasure. in 2015 he won the Brage Prize for the novel Magnet, which received both rave reviews and was a bestseller. From 2017 to 2019 came the trilogy, Byens Spor, where the action is again set in Fagerborg in Oslo just after the war. The books received rave reviews and reached a large reading public.
The poet Saabye Christensen has been active throughout his writing. The Stamps collection from 1989 has come in new editions and editions. Åsteder from 1986 is also considered a classic. Several selections of poems have been made, including Under a black umbrella (1999), by Niels Fredrik Dahl, and Hundre og ett dikt (2013), by Jan Jakob Tønseth. Saabye Christensen has engaged in film work and, among other things, wrote the script for the feature film Brennende blomster (1985) and for NRK's ​​major television series Landstrykere, based on Knut Hamsun's August trilogy. He has written several film scripts based on his own novels, such as Herman, Gutten som wil be one of the guys (Ti knives in the heart), Maskeblomstfamilien, and the film script for Telegrafisten based on Knut Hamsun's Svermere. The Danish film Grisen (2009), based on the short story of the same name, was nominated for an Oscar for best short film. Many of his plays have been dramatized, and Chet Doesn't Play Here was a success on several stages. Together with the band Norsk Utflukt, he has released 6 CDs.
Lars Saabye Christensen has been actively involved in promoting new talents in Norwegian literature. For a ten-year period from 1986, he edited the publisher's annual anthology Signaler, a gathering place for new literary voices in the literary environment.
In 2006, H.M. appointed King Lars Saabye Christensen to Commander of the Royal Norwegian Order of St Olav for his meritorious contribution to Norwegian literature. In 2018, he received the city of Oslo's highest award, the St. Hallvard medal, for his prolific writing for over 40 years, where the action in many of the books is set in Oslo.

This album contains no booklet.