---
Album info
Label: Sony Classical
Genre: Classical
Subgenre: Vocal
Artist: Regula Mühlemann
Composer: Carl Heinrich Graun (1703-1759), Georg Friedrich Händel (1685-1759), Johann Adolph Hasse (1699-1783), Alessandro Scarlatti (1660-1725), Antonio Vivaldi (1678-1741), Mattheson (1681-1764), Antonio Sartorio (1630-1681)
Album including Album cover Booklet (PDF)
I`m sorry!
Dear HIGHRESAUDIO Visitor,
due to territorial constraints and also different releases dates in each country you currently can`t purchase this album. We are updating our release dates twice a week. So, please feel free to check from time-to-time, if the album is available for your country.
We suggest, that you bookmark the album and use our Short List function.
Thank you for your understanding and patience.
Yours sincerely, HIGHRESAUDIO
Carl Heinrich Graun (1704-1759):

1

Cleopatra e Cesare, WV B:I:7: Tra le procelle assorto (Aria)

07:24

Georg Friedrich Händel (1685-1759):

2

Giulio Cesare in Egitto, HWV 17: Che sento? Oh Dio! (Recitativo)

01:15

3

Giulio Cesare in Egitto, HWV 17: Se pietà di me non senti (Aria)

11:00

Johann Adolf Hasse (1699-1783):

4

Marc'Antonio e Cleopatra: Morte col fiero aspetto (Aria)

04:12

5

Marc'Antonio e Cleopatra: Lascia, Antonio, deh lascia (Recitativo)

01:34

6

Marc'Antonio e Cleopatra: Quel candido armellino (Aria)

11:01

Giovanni Legrenzi (1626-1690):

7

Antioco il Grande: Se tu sarai felice (Aria)

01:56

Alessandro Scarlatti (1660-1725):

8

Marc'Antonio e Cleopatra, H. 121: Antonio, e qual destino (Recitativo)

00:24

9

Marc'Antonio e Cleopatra, H. 121: Vò goder senza contrasto (Aria)

04:52

Antonio Vivaldi (1678-1741):

10

La virtù trionfante dell'amore e dell'odio, ovvero il Tigrane, RV 740: Squarciami pure il seno (Aria)

04:08

Johann Mattheson (1681-1746):

11

Die unglücksselige Cleopatra: Mein Leben ist hin (Aria)

03:20

12

Die unglücksselige Cleopatra: Ruhe sanft, geliebter Geist (Aria)

02:55

Antonio Sartorio (1630-1681):

13

Giulio Cesare in Egitto: Quando voglio (Aria)

03:56

Total Runtime

57:57
Info for Cleopatra - Baroque Arias

For her first Sony Classical album of Mozart arias, the young Swiss soprano Regula Mühlemann received fantastic reviews all over the world. She was introduced to an audience of millions in 2016 at the ZDF Advent Concert from the Frauenkirche in Dresden, where she conquered the audience along with the second soloist of the evening, Sonya Yoncheva.
For her second album, the artist profiles the fascinating figure Queen Cleopatra, who appears as a character in more than 80 operas of the 17th and 18th centuries by famous composers such as Vivaldi or Händel, but also a few lesser known composers. Mühlemann has selected some of the most beautiful and well-loved Cleopatra arias and performed them with the outstanding La Folia Baroque Orchestra: the passionate aria "Squarciami pure il seno" from Vivaldi's hardly known opera Il Tigrane, Handel's melancholic "Se pietà di me non senti" from the opera Giulio Cesare in Egitto and the virtuoso aria "Tra le procelle assorto" or "Se tu sararai felice" from the opera Antioco il Grande by Giovanni Legrenzi. Other arias come from the operas of Johann Adolf Hasse, Alessandro Scarlatti, Johann Mattheso, and Antonio Sartorio. On this album, Regula Mühlemann succeeds in perfectly embodying the multi-layered persona of Cleopatra in this thrilling music.
"Regula Mühlemanns "technical ability is certainly breathtaking, but she is much more than a nightingale. Her tone is beautiful and well equalized from top to bottom and she is expressive and nuanced in her readings. [...] This is an excellent disc with predominantly rarely heard ari-as, well worth adding to every Mozartlover's collection, for the programme as well as for the singing" (MusicWeb)
Regula Mühlemann, soprano
La Folia Barokorchester
Robin Peter Müller, conductor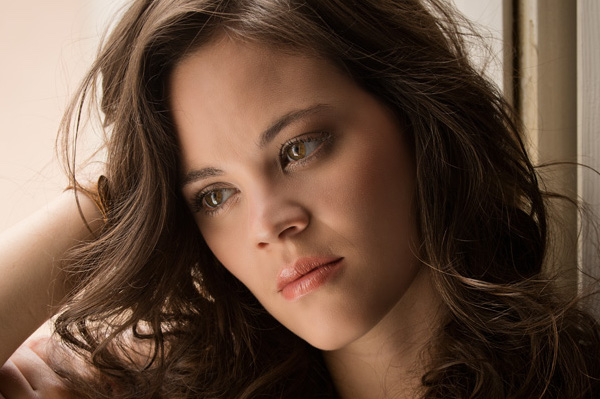 Regula Mühlemann
Rising Swiss soprano Regula Mühlemann, "a soprano with a crystal-clear tone you could pour over ice and drink" (The Guardian), was raised in Lucerne where she studied at the Conservatory of Lucerne with Prof. Barbara Locher.
Regula kicks off the 2016/17 season with concerts with the Verbier Festival Chamber Orchestra. Later in the season she can amongst others be heard in concert in the US with Chicago Symphony Orchestra under the baton of Manfred Honeck. Further highlights of this season include her participation in ZDF´s Christmas Concert in Dresden´s famous Frauenkirche, her debut at Accademia Nazionale di Santa Cecilia in Rome with Schumann´s Das Paradis und die Peri and Daniele Gatti conducting, as well as singing Servilia in Mozart´s La clemenza di Tito in concert alongside Joyce di Donato and Sonya Yoncheva in Baden-Baden.
In the 2015/16 season Regula Mühlemann could be heard as Zerlina (Don Giovanni) alongside Erwin Schrott at the Yehudi Menhuin Festival Gstaad as well as in concerts with the Chamber Orchestra of Europe under the baton of Yannick Nézet-Seguin. Further engagements included her return to Grand Théâtre de Genève where she performed the vocal part in a new production of the ballet version of Carl Orff´s Carmina Burana, and singing Elisa in Mozart´s Il Re pastore in concert with Les Arts Florissants and William Christie with performances in Vienna, Paris, Lucerne and Barcelona.
In past seasons, Regula has sung at the Zurich Opera House performing Giannetta in L' Elisir d'Amore, and Despina in Così fan tutte at the Teatro la Fenice, Venice. In May 2012 she performed Nanetta also at the Festspielhaus Baden-Baden, alongside Rolando Villazón who both sang in and directed a highly acclaimed production which was released on DVD with Deutsche Grammophon. She made her debut at the Salzburg Festival in 2012, singing the young Papagena in Peter von Winter's opera Das Labyrinth. Regula returned to the Baden-Baden Festspielhaus in a new production of Mozart's Die Zauberflöte for their first Easter Festival, led by Sir Simon Rattle conducting the Berlin Philharmonic Orchestra. Furthermore Regula performed Serpetta in Hans Neuenfels's new production of La finta giardiniera at the Berlin Staatsoper with great success, a role that she reprised in Berlin in November 2013. She made her house debuts with the Grand Théâtre de Genève in the 2012/13 season, singing the role of Waldvogel in Wagner's Siegfried, under the baton of Ingo Metzmacher, the Opéra de Paris as Papagena, her debut as Elisa in Mozart's Il re pastore at the Verbier Festival, as well as her debut at the Festival Aix-En-Provence as Papagena.
Regula Mühlemann is a sought-after concert singer. She has already performed in Germany, Switzerland and Italy. As a regular guest at Lucerne Festival she has amongst others performed Rossini's Petite Messe Solenelle with the Bayerische Rundfunk. Regula Mühlemann works with renowned conductors such as Nello Santi, Simon Rattle, Daniel Harding, Enoch zu Guttenberg, Pablo Heras-Casado, Ivor Bolton, and Howard Arman.
Regula made her movie debut singing Ännchen in the feature film 'Hunter's Bride'. The critically acclaimed movie was directed by Jens Neubert and featured Daniel Harding conducting the London Symphony Orchestra. She was hailed by the critics; the Neue Züricher Zeitung called her a "first class discovery". Regula Mühlemann was also one of the young talents featured on the TV show "Stars von morgen", broadcast on ZDF and Arte in Germany and France. Regula made her next movie appearance starring alongside Bejun Mehta in an exciting new movie production of Gluck's Orfeo, which was shot on location in Prague.

Booklet for Cleopatra - Baroque Arias