---
Album info
Album including Album cover Booklet (PDF)
Franz Liszt (1811-1886): Années de pèlerinage I, S. 160 "Suisse":

1

No. 1, Chapelle de Guillaume Tell

05:22

2

No. 2, Au lac de Wallenstadt

03:27

3

No. 3, Pastorale

01:31

4

No. 4, Au bord d'une source

03:48

5

No. 5, Orage

04:12

6

No. 6, Vallée d'Obermann

12:45

7

No. 7, Eglogue

03:16

8

No. 8, Le mal du pays

05:56

9

No. 9, Les cloches de Genève

06:44

2 Légendes, S. 175:

10

No. 2, St. François de Paule marchant sur les flots

08:14

Total Runtime

55:15
Info for Liszt: Années de pèlerinage I, S. 160 "Suisse" & Légende No. 2

Francesco Piemontesi i s a pianist of exceptional refinement of expression, which is allied to a consummate technical skill. Widely renowned for his interpretation of Mozart and the early Romantic repertoire, Piemontesi's pianism and sensibility has a close affinity too with the later 19th century and 20th century repertoire of Brahms, Liszt, Dvořák, Ravel, Debussy, Bartok and beyond. Of one of his great teachers and mentors, Alfred Brendel, Piemontesi says that Brendel taught him "to love the detail of things".
Born in Locarno, Francesco Piemontesi studied with Arie Vardi before working with Alfred Brendel, Murray Perahia, Cecile Ousset and Alexis Weissenberg. He rose to international prominence with prizes at several major competitions, including the 2007 Queen Elisabeth Competition, and between 2009–11 he was chosen as a BBC New Generation Artist.
Francesco Piemontesi appears with major ensembles worldwide: Leipzig Gewandhaus Orchestra, Munich Philharmonic, DSO and Berlin Radio Symphony, Bavarian Radio Symphony, Bamberg Symphony Orchestra, Frankfurt Radio Symphony, Vienna Symphony, Czech Philharmonic, Budapest Festival Orchestra, Oslo Philharmonic, Danish National Symphony, Swedish Radio Symphony Orchestra, St Petersburg Philharmonic, London Symphony Orcherstra, London Philharmonic, Philharmonia, BBC Symphony, The Halle, Tonhalle-Orchestra Zurich, Orchestre de la Suisse Romande, Orchestre Philharmonique de Radio France, Orchestre National de France, Chamber Orchestra of Europe, Israel Philharmonic, NHK Symphony, Seoul Philharmonic, the Cleveland Orchestra, Pit tsburgh Symphony, Dallas Symphony and Los Angeles Philharmonic.
He has performed with conductors such as Vladimir Ashkenazy, Nicholas Collon, Charles Dutoit, Sir Mark Elder, Iven Fischer, Mirga Gražinytė- Tyla, Manfred Honeck, Marek Janowski, Neeme Jarvi, Ton Koopman, Andrew Manze, Zubin Mehta, Sir Roger Norrington, Gianandrea Noseda, Sakari Oramo and Yuri Temirkanov. Piemontesi is also a natural and keen chamber musician and plays with a variety of partners – Leif Ove Andsnes, Yuri Bashmet, Renaud and Gautier Capucon, Emmanuel Pahud, Daniel Muller-Schott, Christian Tetzlaff, Tabea Zimmermann and the Emerson Quartet.
In solo recital, he has appeared in many prestigious venues including London's Wigmore Hall, Amsterdam Concertgebouw, Rotterdam De Doelen, Berlin Philharmonie, Zurich Tonhalle, Vienna Konzerthaus and Musikverein, Carnegie Hall and Avery Fisher Hall in New York, and Suntory Hall Tokyo. In January 2016, Piemontesi launched his complete Mozar t Odyssey at the Wigmore Hall, performing the sonatas in a series of recitals over the course of three seasons. Piemontesi has performed at the Verbier Festival, Edinburgh International Festival, La Roque d'Antheron, Chopin International Music Festival in Warsaw, Lucerne Festival, Schubertiade, Aix-en-Provence Easter Festival, Rheingau and Schleswig-Holstein festivals and New York Mostly Mozart Festival.
Since 2012, Piemontesi has been the Artistic Director of the Settimane Musicali di Ascona.
Francesco Piemontesi, piano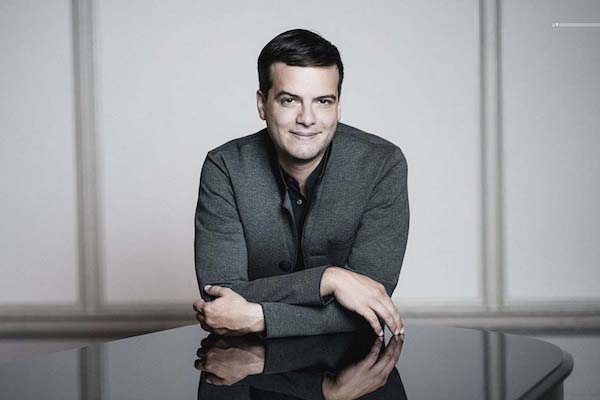 Francesco Piemontesi
is a pianist of exceptional refinement of expression, which is allied to a consummate technical skill. Widely renowned for his interpretation of Mozart and the early Romantic repertoire, Piemontesi's pianism and sensibility has a close affinity too with the later 19th century and 20th century repertoire of Brahms, Liszt, Dvořák, Ravel, Debussy, Bartók and beyond. Of one of his great teachers and mentors, Alfred Brendel, Piemontesi says that Brendel taught him "to love the detail of things".
Francesco Piemontesi appears with major ensembles worldwide: Leipzig Gewandhaus Orchestra, Munich Philharmonic, DSO and Berlin Radio Symphony, Bavarian Radio Symphony, Bamberg Symphony Orchestra, Frankfurt Radio Symphony, Vienna Symphony, Czech Philharmonic, Budapest Festival Orchestra, Oslo Philharmonic, Danish National Symphony, Swedish Radio Symphony Orchestra, St Petersburg Philharmonic, London Symphony Orcherstra, London Philharmonic, Philharmonia, BBC Symphony, The Hallé, Tonhalle-Orchestra Zurich, Orchestre de la Suisse Romande, Orchestre Philharmonique de Radio France, Orchestre National de France, Chamber Orchestra of Europe, Israel Philharmonic, NHK Symphony, Seoul Philharmonic, the Cleveland Orchestra, Pittsburgh Symphony, Dallas Symphony and Los Angeles Philharmonic.
He has performed with conductors such as Vladimir Ashkenazy, Nicholas Collon, Charles Dutoit, Sir Mark Elder, Iven Fischer, Mirga Gražinytė-Tyla, Manfred Honeck, Marek Janowski, Neeme Järvi, Ton Koopman, Andrew Manze, Zubin Mehta, Sir Roger Norrington, Gianandrea Noseda, Sakari Oramo and Yuri Temirkanov.
Piemontesi is also a natural and keen chamber musician and plays with a variety of partners – Leif Ove Andsnes, Yuri Bashmet, Renaud and Gautier Capuçon, Emmanuel Pahud, Heinrich Schiff, Christian Tetzlaff, Tabea Zimmermann and the Emerson Quartet.
In solo recital, he has appeared in many prestigious venues including London's Wigmore Hall, Amsterdam Concertgebouw, Rotterdam De Doelen, Berlin Philharmonie, Zürich Tonhalle, Vienna Konzerthaus and Musikverein, Carnegie Hall and Avery Fisher Hall in New York, and Suntory Hall Tokyo. In January 2016, Piemontesi launched his complete Mozart Odyssey at the Wigmore Hall, performing the sonatas in a series of recitals over the course of three seasons:
"[The D-major Fantasia] was a good introduction to Piemontesi's balance between musical intelligence, judgement and intuition, which poured into his reading of the K284 Sonata… The detail of decoration and dynamics Piemontesi released in the penultimate section – a full-scale Adagio vocalise of great intensity – made Mozart's supernatural eloquence soar"
Piemontesi has performed at the Verbier Festival, Edinburgh International Festival, La Roque d'Anthéron, Chopin International Music Festival in Warsaw, Lucerne Festival, Schubertiade, Aix-en-Provence Easter Festival, Rheingau and Schleswig-Holstein festivals and New York Mostly Mozart Festival.
Francesco Piemontesi has released a number of fine recordings, including three recordings for Naïve Classique: the Debussy Préludes, released in autumn 2015, Mozart Piano Works, and Schumann and Dvořák's Piano Concerti with BBC Symphony Orchestra and Jiří Bělohlávek. His recording of Mozart Piano Concertos Nos. 25 & 26 with the Scottish Chamber Orchestra and Andrew Manze were released on Linn Records in August 2017.
Born in Locarno, Francesco Piemontesi studied with Arie Vardi before working with Alfred Brendel, Murray Perahia, Cécile Ousset and Alexis Weissenberg. He rose to international prominence with prizes at several major competitions, including the 2007 Queen Elisabeth Competition, and between 2009-11 he was chosen as a BBC New Generation Artist.
Since 2012, Piemontesi has been the Artistic Director of the Settimane Musicali di Ascona.

Booklet for Liszt: Années de pèlerinage I, S. 160 "Suisse" & Légende No. 2