---
Album info
Album including Album cover
1

orð vǫlu

03:47

2

ashera's song

03:44

3

blómi

04:59

4

rūnā

04:46

5

fare thee well

04:23

6

leikara ljóð

06:47

7

alyosha

05:31

8

ṣānnu yārru lī

05:44

9

náttsǫngr

03:49

10

orð hjartans

02:26

Total Runtime

45:56
Info for blómi

"I want this album to be an antidote to the darkness that dominates our culture today. I want to show that there's another way to see reality, if one dares to take the leap of hoping for a more beautiful world." (Susanne Sundfør)
Five years after Sundfør redefined her career with the folk-inspired, emotionally-effervescent album Music for People In Trouble, the Norwegian musician, artist and producer delves even deeper into her personal mythology on the soul-bearing blómi.
Meaning "to bloom'' in Norse, blómi takes very unique aspects of Susanne's life story, like the academic work of her grandfather who is a linguist specialising in Semitic languages, and her own life-changing experiences as a new mother, to weave together a colourful tapestry unlike anything she has released to date.
Sundfør wrote blómi, above all, as a love letter to her young daughter, a missive to a precious new life entering an unstable world. In the title track, which is anchored around a lush, driving piano arrangement and skin-tingling saxophones, Susanne imparts all her wisdom to her daughter, urging her to take her words with her through life. Pairing her lyrics with hints of Norse language and mythology, Susanne harks to indigenous Nordic cultures who built matrilineal societies and worshipped divine feminine deities. These roots, this passing from mother to child, is at the core of the music on blómi.
While Susanne's previous albums, such as Ten Love Songs and The Brothel (which topped the Norwegian charts) established her as a singular voice in Norway's modern musical history, blómi is a decidedly bold evolutionary jump.
With its 10 expertly crafted tracks of exquisite songwriting, blómi represents a complex and rewarding new chapter in a visionary artist's established career.
Susanne Sundfør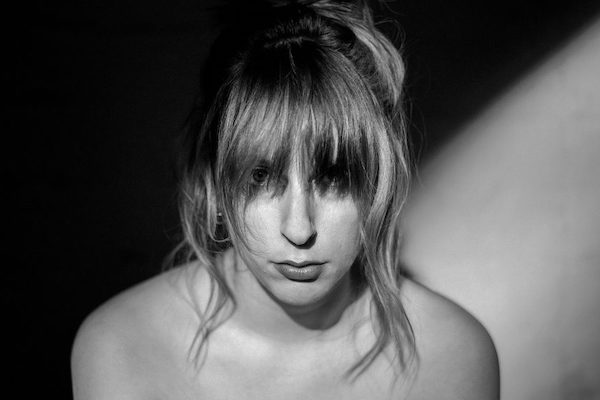 Susanne Sundfør
born 19 March 1986) is a Norwegian singer-songwriter and record producer. Born and raised in Haugesund, Sundfør embarked on her musical career two years prior to the release of her eponymous debut album (2007), which reached number three on the Norwegian album chart. It was followed by Take One, a live album consisting of songs from her debut. Her second studio album, The Brothel, was released in 2010 to commercial success in Norway, peaking at number one and becoming the best-selling album of that year. The album saw a shift from the piano-driven pop of previous releases towards a more ambitious and electronic direction. In 2011, she released a live instrumental album composed solely of synthesizers, A Night at Salle Pleyel, serving as a commission piece.
Sundfør's music is varied, experimenting with various styles. Described as a mixture of experimental pop, electronica, folk, jazz, and classical music, the music she's released throughout the years also incorporates synth-pop, baroque music, electro-folk, electropop, dream pop, country, and avant-garde, while generally being labeled as an art pop musician. She has been compared to various artists, such as Kate Bush and Björk, although she's rejected these comparisons. She said the music she writes is heavily inspired by Carly Simon. Other influences she has cited include Joni Mitchell, Carole King, Cat Stevens, Radiohead, Burial, Skream, Aphex Twin, Depeche Mode, Scott Walker, Philip Glass, Sylvia Plath, and Elton John, as well as traveling, books, films, music, and "life in general."
Sundfør grew up on a mix of country, folk rock and pop music, while in 2015 she started listening to early dubstep: "When creating music in a folk rock environment the creative process isn't really taking place in the studio like it is when you're working with electronica. This ability to use the studio as a creative tool in itself made me lean more and more towards electronic music." As a record producer who's known for standing up against sexism in the music industry, she mentioned that "being a woman in electronic music often means fighting against prejudices that male persons do the programming and the females do the singing."

This album contains no booklet.