---
Album info
Album including Album cover
I`m sorry!
Dear HIGHRESAUDIO Visitor,
due to territorial constraints and also different releases dates in each country you currently can`t purchase this album. We are updating our release dates twice a week. So, please feel free to check from time-to-time, if the album is available for your country.
We suggest, that you bookmark the album and use our Short List function.
Thank you for your understanding and patience.
Yours sincerely, HIGHRESAUDIO
1

The Universe Before Matter

10:58

2

Wild Animal

03:55

3

Passage

05:22

4

The Unfolding

05:47

5

If After Weeks Of Early Sun

04:16

6

Perhaps It Made Us Happy For A Minute

04:17

7

We Are Part Mineral

06:06

8

Part Cloud

10:31

9

The Unfolding Credits

02:19

Total Runtime

53:31
Info for The Unfolding

There are pieces of music that seek to tell us deeper stories. Others harness the talents of the players at their disposal in adventurous ways. Then there are the rare, generous works that make us think back to our roots as human beings and to our shared beginnings in the universe, that lift us in their melodies, rhythms and textures, that carry us with them.
The Unfolding is all of these things. An extraordinary eight-part collaboration between composer Hannah Peel (Mercury Prize and Emmy nominee) and Paraorchestra, it was made over three years in precious morsels of time around a global pandemic. These circumstances – unexpected when the collaboration began – add weight to its explorations in sound about who we are, where we came from, and who we could all be. The Unfolding also explores Paraorchestra's progressive idea of what an orchestra should be, mixing analogue, digital and assistive instruments with a unique ensemble of disabled and non-disabled musicians to make magic happen, and accessible to all.
"Perhaps the most stunning element of The Unfolding is the notion that there is nothing that Hannah Peel can't do and that Paraorchestra can't perform. If we are to measure, the only basis is through abilities and in that Hannah Peel and Paraorchesta form the perfect partnership on The Unfolding." (Bob Fish, forfolkssake.com)
Victoria Oruwari, vocals
Hannah Peel, vocals
Chloe Vincent, alto flute, flute
James Risdon, recorders
Guy Passey, Bb clarinet
Lloyd Coleman, bass clarinet
Linton Stephens, bassoon
Harriet Riley, percussion
Jonny Leitch, drums
Hannah Peel, synthesizer, electronics
Kincaid, programming (track 2)
Tom Wraith, cello
Hattie McCall Davies, cello
Patrick Phillip, double bass
Charles Hazlewood, conductor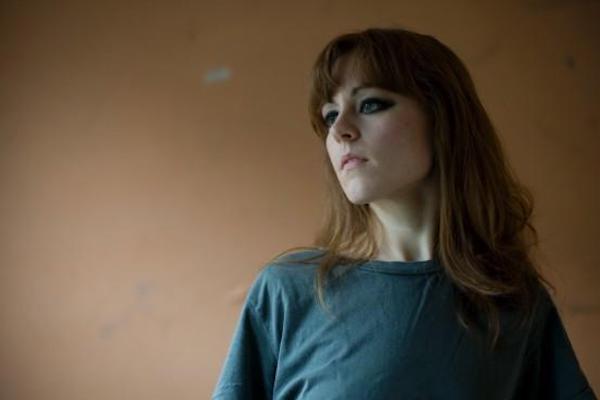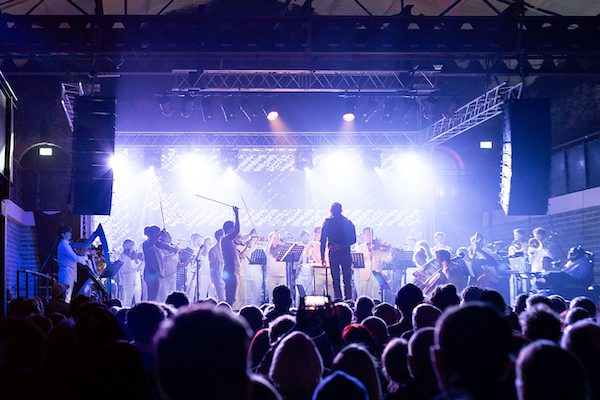 Hannah Peel
is a Northern Irish artist, composer, producer and broadcaster. Her career includes the song-based Awake But Always Dreaming album, which became an ode to her grandmother's mind as she lived with dementia; the electronic ruralism of Chalk Hill Blue, an album recorded with the poet Will Burns; and the space-themed Mary Casio: Journey to Cassiopeia, scored for synthesisers and a 30 piece colliery brass band.
In 2018 she conducted and wrote all the orchestral arrangements for Paul Weller's shows at London's Royal Festival Hall and contributed to his new no.1 album 'On Sunset'. A year later Peel composed and recorded the soundtrack for Game of Thrones: The Last Watch which earned her an 2019 Emmy nomination for 'Outstanding Music Composition For A Documentary Series Or Special (Original Dramatic Score)' In 2020 she created the soundtrack for BBC documentary, Lee Miller - A Life On The Frontline and scored the 4 part TV thriller The Deceived, as well writing her own new work which will be announced in early 2021. Hannah is also a presenter on the BBC Radio 3 show Night Tracks.
Paraorchestra
Re-inventing the orchestra for the 21st century. Paraorchestra is the world's only large-scale virtuoso ensemble of professional disabled and non-disabled musicians.
Our mission is to redefine what an orchestra can be. We see it as an extraordinary and perfectly synchronised body of instruments that draws on the tradition of centuries but is enriched and expanded by the talents, the instruments and the zeitgeist of the 21st century. The visible participation of talented disabled and non-disabled musicians playing old and new repertoire, that includes digital or assistive instruments alongside traditional ones, is a step-change in the world of orchestral music. This new 'breed' of orchestra belongs at rock festivals just as much as in a concert hall; reaching the broadest range of audiences.
Our Artistic Director, Charles Hazlewood, has always been drawn to developing work that can reach out to the widest range of audiences. This unique collaborative approach to high-octane music-making is challenging worldwide perceptions of the status of disabled musicians in classical performance, and of classical music itself.
"Orchestral music is my absolute passion, its ability to uplift, enhance and unite has been a continual revelation since I was a boy. When I started as a young conductor I was frustrated by the narrow confines of 'classical music'. I wanted to take it out of the concert hall and bring the sheer awesome joy of orchestral performance to all music lovers wherever they are. To prove that you can love rap, folk, and Sibelius! And so started an unconventional conducting career that took a new turn in 2012 when I began working with the Paraorchestra. These incredible musicians opened my mind to a whole new set of musical possibilities. My work expanded from developing a new audience for orchestral music to re-imagining what an orchestra is." (Charles Hazlewood)
Charles regularly conducts many of the world's greatest orchestras and collaborates with a huge spectrum of fellow artists from Professor Green to Steve Reich to Nigel Kennedy to Goldie. His fresh performances of music across genres break new ground and excite audiences wherever he performs, but his goal is always the same: exposing the deep, always-modern joy of orchestral music.

This album contains no booklet.