---
Jörg Halubek, Il Gusto Barocco
---
Biography Jörg Halubek, Il Gusto Barocco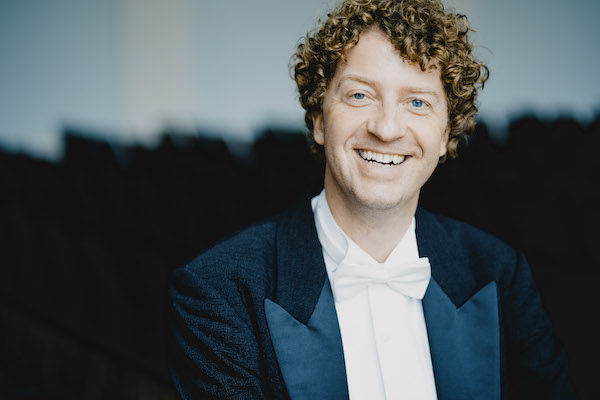 Jörg Halubek
studied church music, organ and harpsichord in Stuttgart and Freiburg with Jon Laukvik and Robert Hill. At the Schola Cantorum Basiliensis, he specialized in period performance practice with Jesper Christensen and Andrea Marcon. He won first prize in the 2014 International Johann Sebastian Bach Competition in Leipzig in the Organ category.
In recent years, Jörg Halubek appeared in the first place as "Maestro al Cembalo". As guest artist, Jörg Halubek directed from the harpsichord at such venues as the Komische Oper Berlin, Nationaltheater Mannheim, the Handel Festival in Halle, Innsbruck's Festival Weeks of Early Music, the Wuppertal Opera and the Stuttgart Liederhalle. As guest conductor since 2012 at Kassel's Staatstheater he is regularly in charge of opera productions, directing such works as Mozart's "Lucio Silla", Gluck's "Iphigénie" and Handel's "Saul". His particular concern is for the dramatic relevance of the historical material and he is a strong advocate of making full use of early music's freedoms in one's interpretation.
Directing Il Gusto Barocco, the Baroque ensemble he founded, he was invited to bring it to the 2019 Bach Week in Ansbach as festival orchestra and was very well received. 2021 promises the continuation with "L'Orfeo" of the Mannheim Monteverdi cycle he began with Il Gusto Barocco in 2017. Jörg Halubek has extended his discoveries of forgotten operas and opera arrangements, documented in the recent CD release of his premiere recording of Johann David Heinichen's "Flavio Crispo", with his 2020 concertante staging of "Cleofida" – Handel's opera "Poro, Re dell'Indie" in the arrangement by Georg Philipp Telemann with German-language recitatives – in Stuttgart's Wilhelma-Theater and at the Early Music Days in Herne.
His expertise in the field of early music is well demonstrated by his prizewinning recordings of works for keyboard instruments and violin by Johann Sebastian Bach (2016) and Carl Philipp Emanuel Bach (2014) with Baroque violinist Leila Schayegh. Jörg Halubek has been Professor for Organ and Historical Keyboard Instruments at the Stuttgart Musikhochschule since 2016.