---
Biography Hildur Guðnadóttir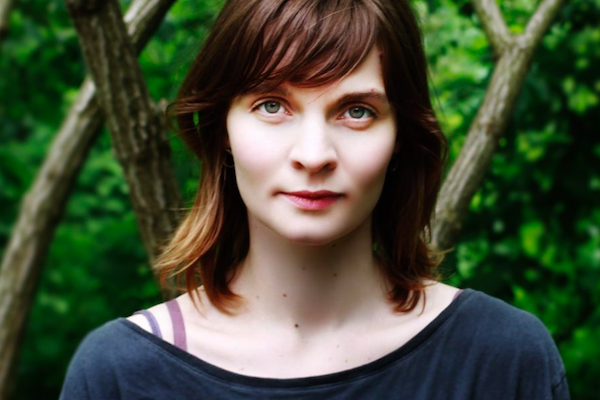 Hildur Guðnadóttir
(b. 1982) is a cellist and composer. Best known for her collaborations with múm and guest appearances with Pan Sonic, she has a rich catalogue of collaborations and varied projects behind her.
Guðnadóttir began playing cello as a child, entered the Reykjavík Music Academy and then moved on to musical studies/composition and new media at the Iceland Academy of the Arts and Universitat der Kunste in Berlin. Back in Iceland, she became very active in the neu-Iceland scene as a member of Kitchen Motors, a Reykjavík based think tank, record label and an art collective along with internationally renowned composer Jóhann Jóhannsson.
In 2004, she started playing with the band Angel (Ilpo Väisänen and Dirk Dresslehaus). Around that time she made an album with Dirk (Mr. Schmuck´s farm), and went on to play live Pan Sonic, later collaborating on their album Cathodephase.
She released her first solo album, Mount A, under the artist name Lost in the Hildurness, on the Reykjavík based label 12 Tónar in 2006. The album was recorded in New York City, and at 'Hólar in Hjaltadalur', a historic spot in Iceland with a house named Audunarstofa. The old house is constructed from Norwegian wood and was chosen for its excellent cello acoustics. Guðnadóttir played all the instruments on the album – vibraphone, viola da gamba, harp and vocals.
Guðnadóttir is a member of Storsveit Nix Noltes (The Nix Noltes Big Band), a rotating cast of 7 to 10 Icelanders playing traditional Bulgarian and Greek dance music. The group has toured the US twice supporting Animal Collective.
She has also played frequently with field recording artist and performer BJ Nilsen; delicate duets that conjure somber rapture of multi tracked cello - Guðnadóttir's live playing augmented by laptop loops. Guðnadóttir has collaborated, played and recorded with other artists such as Skúli Sverrisson, Hilmar Jensson, Hafler Trio, Jóhann Jóhannsson, Nico Muhly, Valgeir Sigurdsson, Angel, Schneider™, Ben Frost and Stilluppsteypa.
As a composer she has written music for plays, dance performances and films, pieces for chamber orchestras, various instruments, voices and electronics. Guðnadóttir likes to explore the nature and movement of sound, and often turns her experiments into sound and visual installations. She recently co-composed a live soundtrack to Derek Jarman's 1980 film In The Shadow of The Sun with legends Throbbing Gristle, arranged choir for performances by them in Austria and London.