---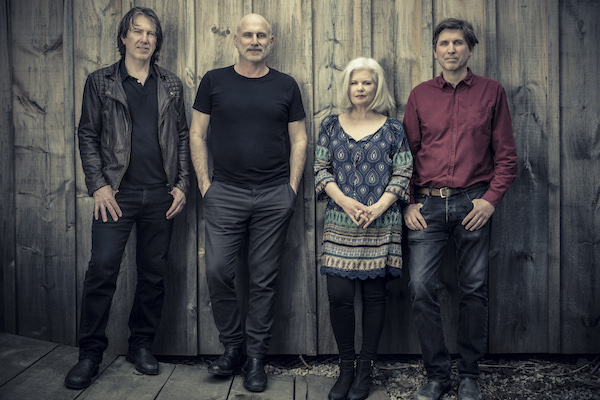 Cowboy Junkies
are a Canadian alternative country/blues/folk rock band. The group was formed in Toronto in 1985 by Margo Timmins (vocalist), Michael Timmins (songwriter, guitarist), Peter Timmins (drummer) and Alan Anton (bassist).
The Junkies first performed publicly at the Beverley Tavern and other clubs in Toronto's Queen Street West, including The Rivoli. Their 1986 debut album, produced by Canadian producer Peter Moore, was the blues-inspired Whites Off Earth Now!!, recorded using an ambisonic microphone in the family garage.
The group's fame spread with their second album, The Trinity Session,recorded in 1987 at Toronto's Church of the Holy Trinity. Their sound, again using the ambisonic microphone, and their mix of blues, country, folk, rock andjazz earned them both critical attention and a cult following. The Los Angeles Times named the recording as one of the ten best albums of 1988.
The band was nominated for Group of the Year at the Juno Awards in 1990 and 1991. In the early 1990s Margo Timmins was named "one of the fifty most beautiful people in the world" by People Magazine. The group has continued to tour North America, Europe, Japan and Australia with extensive North American and European tours following album releases in 2002 and 2004. In 2008, they released Trinity Revisited in celebration of the 20th anniversary of the original recording of The Trinity Session.