---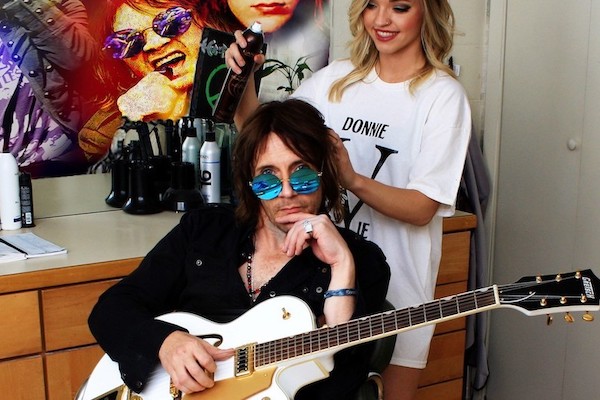 Donnie Vie
Grammy Nominated Artist, Donnie Vie; one of rock's biggest secrets who has been crafting melodic power pop and rock songs for over 30 years. He and his band were instant critics' darlings with a debut record that soared up the charts generating two long playing MTV hits, a "Top Pick" from Rolling Stone Magazine, and inciting numerous TV and radio performances with repeat invitations from David Letterman and Howard Stern. That band was Enuff Z'Nuff, and led by Grammy Nominated, Donnie Vie's songwriting sensibilities and distinctive melodic vocals they continued on to make some truly great records. Over those years, Donnie has amassed over 25 albums' worth of songs and decades of live shows to his name, both with and without his former band. Now a solo act, Vie continues his songwriting and performing under his own name, and recently completed his solo tour of Europe in the summer of 2015.
Rolling Stone Magazine described Donnie's writing skills as "Beatle-esque pop songcraft and ripping hard rock", whereas Billboard Magazine says, "If there is such a thing as false advertising in rock & roll, then Enuff Z'nuff is one of its textbook examples. Packaged in garish peace-glam attire by their record company, the group was wrongly lumped in with the disposable pop-metal bands of the late '80s rather than appreciated for the truly gifted power pop act that they were."
Though Enuff Z'Nuff was inaccurately portrayed from the beginning, Vie's first, hard rocking fan base is still his strongest. The members of this cult-like following recognize Donnie's musical genius and embrace his poetic nature with its signature hooks. His supporters remain some of his most faithful, loyal and enthusiastic out there, and it is these fans who say "[These] songs will stand the test of time because his songwriting and melody are magical." – Marcel "Mars" Groeneveld from HardRockHaven.net.