---
Münchner Philarmoniker & Christian Thielemann
---
Biography Münchner Philarmoniker & Christian Thielemann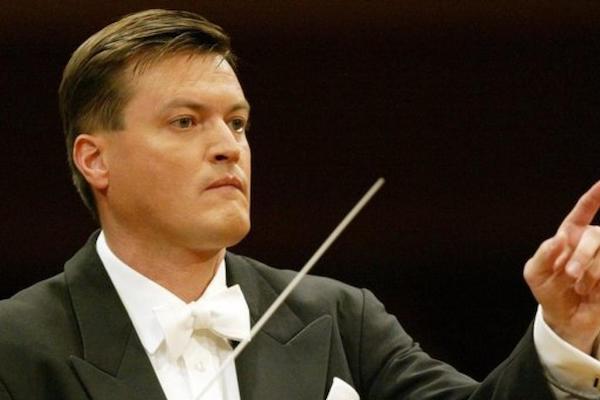 Christian Thielemann
was born in Berlin and began his career as Karajan's assistant at the Deutsche Oper in Berlin. He went on to hold appointments as principal conductor of the Deutsche Oper am Rhein in Düsseldorf and as general mu- sic director in Nuremberg before returning to the Deutsche Oper in Berlin as its general music director. From 2004 to 2011 he was general music director of the Munich Philharmonic. Since 2012 he has been principal conductor of the Dresden Staatskapelle.
For many years Christian Thielemann has been closely associated with the Baden-Baden Festspielhaus and with the Salzburg Festival, where he assumed artistic control of the Easter Festival in 2013. He is also director of music at the Bayreuth Festival. He appears regularly at leading international opera houses and with orchestras of the eminence of the Berlin and Vienna Philharmonics, the Amsterdam Concertgebouw, the Israel Philharmonic, the Philharmonia of London and the principal orchestras in New York, Philadelphia and Chicago. His performances of the German Roman- tic operatic and symphonic repertory have been universally hailed as exemplary.
Christian Thielemann is an honorary member of the Royal Academy of Music in London and holds honorary doctorates from the Franz Liszt Academy of Music in Weimar and the Catholic University of Louvain in Belgium. In 2011 he was voted Conductor of the Year by the specialist magazine Opernwelt. In 2015 the Wagner Society of Leipzig awarded him its Wagner Prize and in 2016 he was the recipient of the prize awarded annually by the Foundation that exists to support the Dres- den State Opera.
Münchner Philharmoniker
Since its foundation in 1893, the Munich Philharmonic has de ned the sound and established benchmarks in the performance of music by many of the greatest composers, especially of Austro-German repertoire. The orchestra premiered works by Gustav Mahler, including his Symphony No. 8 "Symphony of a Thousand". It achieved global fame under Music Director Sergiu Celibidache, who headed the ensemble for almost 20 years, leaving his imprint on the unique sound of the orchestra: the legendary Bruckner concerts he conducted made a major contribution to the orchestra's international standing. James Levine became Chief Conductor in 1999, followed by Christian Thielemann, Lorin Maazel and in 2015 Valery Gergiev. For centuries, Munich has a enjoyed a reputation as a thriving centre for classical music, the home of numerous musicians and composers, as well as offering a busy schedule of concerts across numerous venues. As the city's own orchestra, the Munich Philharmonic is resident at the Gasteig concert hall and tours regularly around the world.