---
Album Info
Album Veröffentlichung:
1976
HRA-Veröffentlichung:
30.09.2021
Das Album enthält Albumcover
Entschuldigen Sie bitte!
Sehr geehrter HIGHRESAUDIO Besucher,
leider kann das Album zurzeit aufgrund von Länder- und Lizenzbeschränkungen nicht gekauft werden oder uns liegt der offizielle Veröffentlichungstermin für Ihr Land noch nicht vor. Wir aktualisieren unsere Veröffentlichungstermine ein- bis zweimal die Woche. Bitte schauen Sie ab und zu mal wieder rein.
Wir empfehlen Ihnen das Album auf Ihre Merkliste zu setzen.
Wir bedanken uns für Ihr Verständnis und Ihre Geduld.
Ihr, HIGHRESAUDIO
1

Tubes World Tour

04:44

2

Brighter Day

03:35

3

Pimp

04:27

4

Stand Up And Shout

02:37

5

Don't Touch Me There

03:31

6

Slipped My Disco

04:27

7

Proud To Be An American

02:58

8

Poland Whole/Madam I'm Adam

06:30

9

Young And Rich

05:07

Total Runtime

37:56
Info zu Young And Rich (Remastered)
The zany rock & roll adventures of The Tubes continue on Young And Rich. Featuring a few leftover ideas ("Brighter Day," "Stand Up And Shout," "Proud To Be An American") and a new producer (Ken Scott), their second album puts the band and their instruments front and center, which results in a crisper (if not as conceptually stunning) sound. Had this been their debut album, I suspect I would have simply transferred the superlatives from their first over to here. But, invariably, I find myself comparing Young And Rich to their first record and wondering what the theatrically minded "Pimp," "Poland Whole/Madam I'm Adam" and "Tubes World Tour" might have sounded like under Al Kooper's care. Not that Ken Scott's production isn't excellent—it's surprisingly clean and uncluttered, all things considered—but the band comes off sounding like mid-period Frank Zappa (e.g., Zoot Allures) or Utopia (Oops! Wrong Planet), where there first album sounded like a wonderful prog/punk version of Chicago.
"After knocking out an impressive debut with their self-titled 1975 release, The Tubes fell prey to the dreaded sophomore slump on their second album, Young and Rich. Although this album contains a fistful of inspired and witty tracks, it simply lacks the coherence and consistent material that made The Tubes such a cheeky delight. Young and Rich finds the group trying to expand their satirical/theatrical rock style into new subgenres like disco and pre-Beatles pop, and this material forms the best moments on this disc: "Slipped My Disco" effectively sends up the social rituals of the disco scene over a backing track that fuses the Tubes' pomp-rock excesses to a mocking dance beat, while "Don't Touch Me There" is a hilarious, over the top sendup of Phil Spector's Wall of Sound style built on a lascivious duet between Fee Waybill and Re Styles. However, the effect of these tracks is diluted by some less inspired moments where the Tubes hedge their bets by trying to recycle some of the finer moments of their previous album. For instance, "Proud to Be American" tries to skewer the American Dream like "What Do You Want from Life" did, but comes off as both toothless and overtly obvious while "Poland Whole/Madam I'm Adam" tries to recapture the orchestral sturm und drang of "Up from the Deep" but doesn't have enough riffs and hooks to fill its overtly busy arrangement. Despite these problems, some other tracks manage to shine through the dull moments: "Tubes World Tour" and the title track, an effective sendup of children of privilege that plays out over a surprisingly elegant ballad-style arrangement. In the end, Young and Rich offers enough impressive tracks to satisfy the Tubes connoisseur, but the casual listener would be better off sampling its highlights via a greatest-hits compilation." (Donald A. Guarisco, AMG)
Fee Waybill, vocals
Bill Spooner, guitar, vocals
Michael Cotten, synthesizer
Prairie Prince, percussion
Roger Steen, guitar, vocals
Re Styles, vocals
Vince Welnick, keyboards
Rick Anderson, bass
Additional musicians:
Chuck Domanico, bass
Don Randi, piano
Alan Estes, percussion
Julius Wechter, percussion
Jay Migliori, saxophone
Steve Douglas, saxophone
Bobby Shew, trumpet
George Bohanon, trombone
Deniece Williams, backing vocals
Julia Tillman Waters, backing vocals
Maxine Williard Waters, backing vocals
The Ron Hicklin Singers, backing vocals
Produced by Ken Scott
Digitally remastered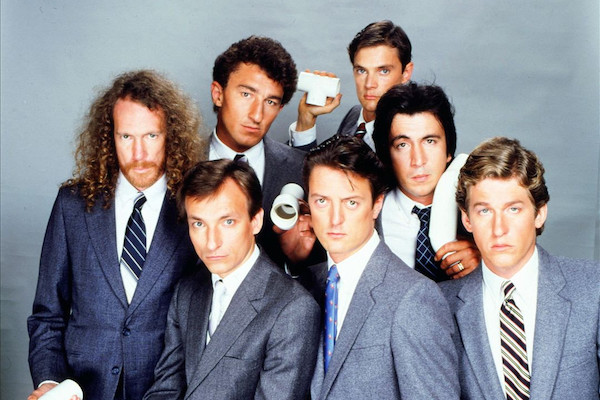 The Tubes
were arch satirists of popular culture whose outrageous performance art concepts -- which swung wildly from softcore pornography to suit-and-tie conservatism -- frequently eclipsed their elusive musical identity. The beginnings of the group originated in Phoenix, Arizona in the late '60s, where guitarist Bill Spooner, keyboardist Vince Welnick, and bassist Rick Anderson formed as the Beans (alternately billing themselves as the Radar Men from Uranus). After moving to San Francisco in 1972, the Beans recruited guitarist Roger Steen and drummer Prairie Prince (from Red, White & Blues), and later became the Tubes with the addition of Michael Cotten on keyboards and former roadie Fee Waybill on lead vocals.
Over the course of the next few years, the Tubes earned a devoted cult following on the strength of Spooner's parodic songs and the group's surreal live shows, which featured Waybill adopting a variety of personae including the "crippled Nazi" Dr. Strangekiss, country singer Hugh Heifer, and Quay Lewd, a drug-addled British pop star. After signing to A&M in 1975, they released their self-titled debut, followed a year later by Young and Rich; while both failed to transfer the manic energy and theatrical complexity of their live set onto record, the single "White Punks on Dope" became a minor hit and a radio staple.
NowAfter 1977's failed concept record The Tubes Now, the group toured England, where a series of banned performances made them a media sensation. However, during the recording of the concert LP What Do You Want from Live?, Waybill broke his leg on-stage while acting out his punk character Johnny Bugger; the remainder of the tour was canceled, and with it died the band's chart momentum. After returning to the U.S., they recruited producer Todd Rundgren and recorded 1979's Remote Control, a concept album exploring the influence of television; when it met a similar commercial fate as its predecessors, the Tubes were dropped by A&M.
The Completion Backward PrincipleAfter signing to Capitol, they recorded 1981's Completion Backwards Principle, an album based on an actual sales training instruction manual; both "Talk to You Later" and "Don't Want to Wait Anymore" earned significant radio play, and the LP became the Tubes' first Top 40 hit. Thanks to its provocative video, the single "She's a Beauty" reached the Top Ten, and pushed the 1983 LP Outside/Inside into the Top 20 Albums chart; after 1985's Love Bomb stiffed, however, the Tubes disbanded, and Welnick later joined the Grateful Dead (long suffering from depression, he committed suicide in June 2006).
Genius of AmericaIn 1993, the Tubes reunited; consisting of Waybill, Steen, Anderson, Prince, and new keyboardist Gary Cambra, they toured the U.S. and Europe before releasing a new LP, Genius of America, in 1996. Spooner also issued his own solo record, Mall to Mars. In 2000, the Tubes embarked on another extensive tour, issuing the live greatest-hits album Tubes World Tour to commemorate the event. The band appeared at London's Shepherd's Bush Empire in December 2004, and the show was documented on the CD Wild in London, released the following year.


Dieses Album enthält kein Booklet