---
Abolition of the Royal Familia (Guillotine Mixes) The Orb
Album Info
Album Veröffentlichung:
2021
HRA-Veröffentlichung:
08.04.2021
Das Album enthält Albumcover
1

Daze (BLM Remix23) (David Harrow Remix)

06:08

2

Queen of Hearts (Duck or Drown) (Moody Boyz Remix)

06:23

3

Ital Orb (Iron Chair) (Gaudi Remix)

06:54

4

Narcotics (Head Crusher) (David Harrow Remix 2)

05:45

5

Slave Til U Die (Water Boarding) (Andy Falconer Remix)

09:01

6

Hawk Kings (Pear of Anguish) (Lost Stoned Pandas Remix)

10:35

7

Honey Moonies (Burnt at the Stake) (Paul Metamono Remix)

05:40

8

Weekend (The Judas Triangle) (Dom Beken & Kris Needs Remix)

09:33

9

Pervitin (The Saw Torture) (Violeta Vicci Remix)

04:12

10

AAA (Hung, Drawn and Quartered) (Violeta Vicci Remix)

06:04

11

Shape Shifting Pt. 1 (Youth Bring in the Clown Remix)

10:21

12

Off the Beaten Trax (Knee Splitter)

07:41

Total Runtime

01:28:17
Info zu Abolition of the Royal Familia (Guillotine Mixes)
Cooking Vinyl "Abolition of the Royal Familia" - das 17. Album des überaus produktiven Elektronik-Paten Alex Paterson und seinem stets rotierendem Fundus an Kollaborationspartner. Es ist eine Fortsetzung desselben "anything goes"-Ethos wie beim vorherigen, von der Kritik gefeierten Album "No Sounds Are Out Of Bounds".
Dieses neue Werk markiert das erste Album mit Paterson und Michael Rendall als Haupt-Songwriting-Partner, der erst vom Mitglied der The Orb-Liveband zum Studiotechniker berufen wurde und nun zur Hälfte des vollwertigen Kernduos aufgestiegen ist. Für das neue Album übernahmen die beiden auch die Produktionsaufgaben, die bei den Sessions für die letzte LP noch von Youth übernommen wurden.
"Abolition..." zeigt Gastauftritte von Youth, Roger Eno, Steve Hillage und Miquette Giraudy (von Gong und System 7), David Harrow von U-Sound, Alex' Hund Ruby, dem 17-jährigen Trompeter Oli Cripps (der einen Samstagsjob in Alex' örtlichem Plattenladen hatte, als die beiden sich kennenlernten), seinem Cousin Leyton auf der Pfeife, echte Streicher mit freundlicher Genehmigung von Violetta und vieles mehr (siehe unten). Mit seinem provokativen, mafiös anmutenden Titel, dem von Hogarth/Chapman Brothers inspirierten Cover des Künstlers Pure Evil und einem nicht mehr enthaltenen Sample von Prinz Charles (aus prozessualen Gründen entfernt) ist klar, dass "Abolition..." die jüngste Serie von Platten von The Orb fortsetzt, die gegen das Establishment protestieren, wenn auch auf ihre eigene, umständliche und eigenwillige Art.
Das Album ist zum Teil inspiriert von der historischen Unterstützung des Opiumhandels der East India Company durch das Königshaus, die Indien enorm geschädigt und zwei Kriege mit China im 18. und 19. Jahrhundert anfachten.
The Orb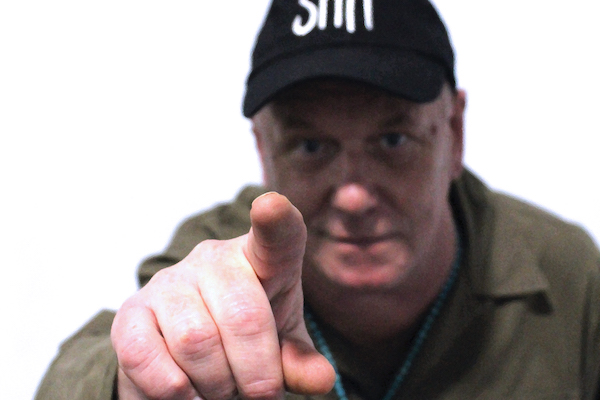 The Orb
It's now twelve years since the Orb sent us the catchily titled 'A Huge Ever-Growing Pulsating Brain That Rules From The Centre of The Ultraworld'. Out of the Acid House ether it came stroking our fuzzy little heads with its spaced out sequences and et..
It's now twelve years since the Orb sent us the catchily titled 'A Huge Ever-Growing Pulsating Brain That Rules From The Centre of The Ultraworld'. Out of the Acid House ether it came stroking our fuzzy little heads with its spaced out sequences and ethereal atmospherics. What the hell was this? Who's lost the beats? Whadda…
Here was a band that brought us our aural blankets when we piled round someone's house after a nights furious footwork, wrapping us up in little fluffy clouds and perpetual dawns, leading us through blue rooms, towers of dub-b and infinite sunrises. The ultimate chill out band? Who else? But there's much more to The Orb than that…
The Orb was born out of a good quantity of Sunday afternoon sessions when Alex Paterson and Jimmy Cauty (later to take on the world under the KLF banner) would mess around with old analogue equipment at Jimmy's Trancentral studio. With Alex working in the A&R department of Brian Eno's EG records, an already healthy interest in ambient atmospherics and off-kilter rhythms was being fuelled. At the same time some boffin invents Acid House.
The glaringly obvious thing to Alex and Jimmy is to put all these new ideas and sounds together by blagging as many samplers, turntables and tape decks as possible and trying it all out in the VIP room at Paul Oakenfold's acid house parlour. On a Monday night.
So with clubland receiving its first chill out haven, they venture into the studio to record their first single the 'Kiss EP' which is made-up of samples from New York dance radio shows. It's released on Waul - a label which has been set up by Alex and long time friend Youth (of Killing Joke).
In early 1989 they recorded what would become an anthem to a generation and beyond. 'Loving You/A Huge Ever-Growing Pulsating Brain That Rules From The Centre Of The Ultraworld' is a composite soundscape of fx, choirs and undulating rhythms and sounds over which Minni Riperton's seventies chart hit 'Loving You' is levitated. It defined The Orb's sound and house music got a new ring road.
By the time The Orb's debut album is released in spring '91, Jimmy has left to be replaced by an 18 year old studio wizard known only as Thrash, whilst 'Loving You' has reached up to 10,000 copies. The album, 'The Orb's Adventures Beyond The Ultraworld', was and still is, a magical masterpiece. It shocked at its simplicity and wooed with its complexity. It took sampling and house music to new heights, yet was so far from being simply a house album. It drew dub and techno together, blended spoken word with melted ambience and threw beats around like a game of catchball. The album achieved its purpose becoming the essential after-club album, and as its techno pyschedelica swirled around, invited listeners to follow its trail of adventures in sampledelia and genre-obliterating.
The 360º aural stimulation went colour when The Orb started performing live, with audiences being treated to a sonic assault both aurally and visually. Playing all nighters in major UK cities, they succeeded in capturing clubland's excitement in mainly rock venues. In full resplendour, The Orb are still one of the most visually compelling acts of our time and in all its years of live shows, no Orb concert has ever been the same. It never can be when it's piloted by a DJ who sees buttons and sound effects as toys to be constantly tested.
'Perpetual Dawn' rose in the top 30 and marked a summer which saw them in constant remix demand, also completing their most acknowledged outside production - Primal Scream's future classic 'Higher Than The Sun'.
In 1992 Alex and co are invited to record their third Peel Session which previews tracks from The Orb's forthcoming second album. They also claim a place in the Guinness Book of Records when they release the (then) longest ever single. At 39 minutes and 58 seconds, 'Blue Room' is an epic adventure that sees Alex and Thrash at the peak of their partnership as their abundancy of ideas is carried along by an irresistible Jah Wobble bassline. Its concept and that of the forthcoming album, is based on the UFO phenomenon and the American desert bases which allegedly house live aliens. It's top 10 placing brought the bonus of a whole lot of new heads to play with.
Having co-headlined the NME stage at Glastonbury with Primal Scream, The Orb undertook their biggest tour to date, taking the atypical step of touring the entire 'U.F. Orb' album the month preceding its release. Whilst teasing ears with what's to come, the visual side is even more bedazzling, with two giant inflatable Orb's doubling up as projection screens. When 'U.F. Orb' is finally released, it touches down in the number one spot. Packed to the hilt with heavyweight dub rhythms and techno electronics, the album pushes the band ever more into the public domain and they embark on another series of all-nighters and stage a miners benefit in Sheffield with the Scream.
The spontaneity of The Orb on stage gets captured with 'Live Orb 93' which was recorded in Tokyo, Glastonbury and at a concert held within a disused port as part of Copenhagen's water festival where they performed on a floating stage. The album highlights how much Orb music can vary and deviate from its original in front of your very ears. Later that year an album under the guise of FFWD is released - a collaboration between Alex, Thrash, Berliner Thomas Fehlmann and ex-King Crimson guitarist Robert Fripp.
The Orb's fan base is split in 1994 with the arrival of 'Pomme Fritz - The Orb's Little Album', its landscaped electronica the dividing line. Weary of expectations to continue recording in the vein of 'Little Fluffy Clouds' and 'Blue Room', 'Pomme Fritz' is the sound of The Orb testing the boundaries of electronica. "It's an album for real Orb fans" said Alex, and a case of out with the old and in with the new.
1995's album 'Orbus Terrarum' signals the departure of Kris Weston (aka Thrash), replaced by Andy Hughes who has already had six years Orb experience as engineer. The spacious album is an electronic forest full of rich melodies and dub tricknology. It spawns a single 'Oxbow Lakes', which is overhauled by Carl Craig, Sabres Of Paradise, A Guy Called Gerald and Instrumental - a string section in league with The Orb's ambient roots. 'Orbus' widens The Orb's popularity in America and they spend the next year touring extensively across the globe, including a jam-packed show in a French amphitheatre.
'Orblivion' began life in Berlin at the home of long time Orb collaborator Thomas Fehlmann and was the first album not to involve Kris Weston (Thrash). The Orb's genre-twisting games are expanded with the influence of the British drum 'n' bass scene and its Millennial theme is emphasised with the macabre 'S.A.L.T.', which features David Thewlis' frantic '666' enunciation from Mike Leigh's play "Naked". A single 'Toxygene' floats into the charts escorting Way Out West, Kris Needs and Fila Brazilia remixes.
In 1995 The Orb stripped down to its bare necessities and undertook a series of low-key gigs as Le Petit Orb. This new handy-sized version of their stage show allowed them to travel more freely and test out new material with more regularity, performing tracks in progress and fine-tuning them as they went. It's a set up still employed today. That year they also team up with Robbie Williams to record a reggae style cover version of an old Bee Gees song called 'I Started A Joke' for a charity album 'Seven Days In May'.
In the autumn of '98 Island records released 'U.F. Off', a greatest hits' album which chronicled The Orb's expansion since their formation by Alex in 1988. The year is rounded with a stunning show at London's Royal Albert Hall where they perform some of their best known tracks and preview 'Mile Long Lump of Lard' and 'Terminus' from the in-progress 'Cydonia'.
'Cydonia' is The Orb's sixth album. It features thirteen new tracks recorded in Berlin and London and includes collaborations with Thomas Fehlmann, Witchman and Guy Pratt, plus vocal contributions from Nina Walsh (Sabrettes) and Aki.
It began life at the tail end on '97 when Alex and friend Aki penned the opening track 'Once More'. From its inception it was evident that vocals would play a large part in the album, something The Orb have never been strangers to, live or sampled, but this album is more vocally orientated than any previous Orb album. And while it remains traditionally Orb-melodic, it never compromises the groups' more adventurous sides, being typically eclectic with myriad dimensions and The Orb's customary adroitness at musical pool blending; moving effortlessly between electronica, techno, drum 'n' bass but always pushing beyond.
For Alex this album represents a new phase in the Orb's history. "It's been a very fulfilling time making the album over three years and working with new songwriters and programmers reminds me of 'Ultraworld'."
'Once More' will be the first single from 'Cydonia' and includes remixes by Jimmy Cauty, Tom Middleton (Jedi Knights/Cosmos) and a storming Bedrock mix by its resident DJs Sasha and John Digweed.
2000 has already been a busy year for Alex Paterson. Along with finalising the album and DJing across the globe, there have been a handful of remixes including one of seventies reggae vocalist Keith Hudson for the Blood & Fire label and for Jah Wobble's 'supergroup', Damage Manual. There have also been various studio side projects in preparation for the launch of Alex's own label Bad Orb later this year; a vinyl only, web friendly label that will feature such artists as Sun Electric, Autolump, Lost Woods of Timber, Ayumi Hamasaki, Conduit, Prayer Box and Multiverse. A Bad Orb website is also being constructed which will include free downloads of new and exclusive material.
Andy Hughes has since left The Orb and so Alex is currently working with old time spars Thomas Fehlmann and Simon Phillips (bass on 'U.F. Orb' tour). With this nucleus Le Petit Orb, which has already visited Finland and Japan this year as well as a slot at the Dance Valley festival in Holland. 2001 will see them visiting Argentina and Brazil and will also see the resurrection of the successful Bad Orb club nights in London.


Dieses Album enthält kein Booklet