---
Album Info
Album Veröffentlichung:
2019
HRA-Veröffentlichung:
29.11.2019
Das Album enthält Albumcover Booklet (PDF)
Claude Vivier (1948 - 1983):

1

Shiraz for Piano Solo

14:44

2

Pulau Dewata

13:11

3

Pièce for Cello and Piano

06:48

4

Pianoforte for Piano Solo

08:01

5

Paramirabo for Flute, Violin, Cello and Piano

14:20

Total Runtime

57:04
Info zu Vivier: Chamber Music & Music for Piano Solo
Until his sudden and tragic death in 1983 at the age of 35, the French-Canadian composer Claude Vivier was an utterly original voice in new music. Even what is left to us has continued to be hugely influential on successive generations of composers who seek to explore the sounds at the edge of the notes and between them, who search for new sounds on old instruments and new forms in familiar places.
His ensemble pieces such as Zipangu and Bouchara have become repertoire works for important new-music groups, but his chamber music is still little known, if no less individual. The present release will therefore attract all new-music enthusiasts, with its carefully prepared performances of five works dating from his artistic maturity.
Vivier enrolled at the Conservatoire de musique in Montreal in 1967. Gilles Tremblay, student of Olivier Messiaen, became his most important teacher. Studies at the legendary summer schools in Darmstadt, artistic nursery to a generation of avant-garde artists, and in particular with Karlheinz Stockhausen, enabled Vivier to find and refine his own voice. After writing the Piece for cello and piano, and the Pianoforte for solo piano in 1975, he undertook a pivotal journey to Asia, exploring the cultures of Bali and Indonesia, which would inform the rest of his output. Thus Pulau Dewarta, from 1977, heard here in an arrangement for piano and percussion, is unmistakably coloured by gamelan sounds. From the following year dates Paramirabo, the last and most recent work on the album, is scored for flute, Violin, cello and piano, exploring similiarly exotic harmonies and timbres to Zipangu and Pulau Dewarta, but with the instruments mostly operating in rhythmic unison.
Based in the Netherlands, the instrumentalists on this album are all experienced new-music soloists who have worked with many of today's most distinguished composers as members of the ASKO/Schönberg Ensemble, Ensemble Modern, Deutsche Kammerphilharmonie Bremen as well as the Nieuw Ensemble of Amsterdam.
Claude Vivier (1948-1983) started his life in a Canadian orphanage. His adopting parents destined him for a position in the Catholic church, but he abandoned this vocation and entered the Conservatory of Montreal where Gilles Tremblay was his teacher, he himself a pupil of Messiaen. He moved to Europe where he studied with Stockhausen, Pousseur and Ligeti. Under the influence of the interest in exotic countries and cultures he visited Indonesia, Japan, Thailand, Iran and other countries, in quest of new musical languages and philosophies. His own style, though influenced by other composers, resembles no other, he strived for the ultimate simplicity and truth. In 1983 he was stabbed to death in Paris by a 20-year old man, whom he had picked up in the streets.
This recording contains works for piano solo, cello and piano and a small ensemble of flute, violin, cello and percussion. The music is vibrant, colourful and hypnotic in its exotic musical language.
Alessandro Soccorsi, piano
Thies Roorda, flute
Joseph Puglia, violin
Sietse-Jan Weijenberg, cello
Niels Meliefste, percussion
Pepe Garcia, percussion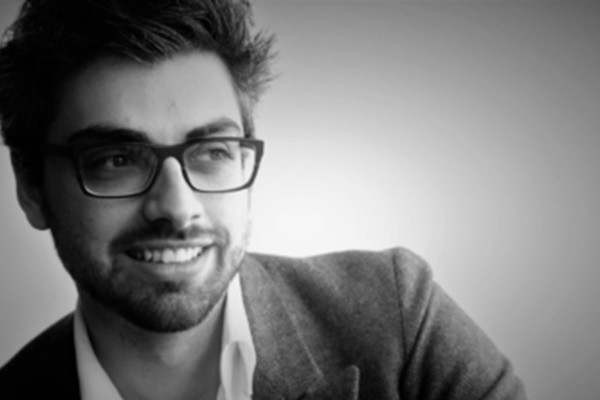 Alessandro Soccorsi
graduated from the Conservatorio Alfredo Casella – L'Aquila in 2003. He moved to the Netherlands in 2008 where he studied for his Master's degree at the Royal Conservatory, The Hague. Soccorsi has performed as a soloist and chamber musician with ensembles in many festivals and music events in Italy as well as in the Netherlands. His participation as a soloist in 'The Age of Boulez', organised by the Boulez Foundation, was highly praised.
He has also performed as a soloist in the Liszt Festival at the Royal Conservatory (Liszt's Second Piano Concerto), in 2013 with the Brabant Orchestra in Mozart's Piano Concerto in D minor and in 2016 with the Orchestra Sinfonica Abruzzese performing in the L'Aquila Contemporanea Festival. He has collaborated as an accompanist with musicians such as William Bennett and Sergio Azzolini. He is a chamber music professor at the Royal Conservatory, The Hague.
Thies Roorda
studied at the Royal Conservatoire in The Hague (The Netherlands) with Paul Verhey and in the United States (Deland, Florida) with the renowned master of flute: Geoffrey Gilbert.
He is emeritus flautist of the Radio Philharmonic Orchestra Hilversum, where he played until 2013. Before that, he played in the 'Omroeporkest' and the Radio Symphony Orchestra respectively.
Dutch composers like Maarten Bon, Joep Straesser and Konrad Boehmer dedicated works to him, but also foreign composers, like Isang Yun and Jean Françaix. In fact, he recorded the latter's Divertimento for flute and piano having Mr. Françaix as his accompanist.
He is professor of flute at the Royal Conservatoire in The Hague, The Netherlands. As a pedagogue, he is known for the way he teaches tone development and the mastery of all its expressive parameters. His successful approach allows students to develop their own voice and reflects in his popular courses on the 'Blow How' of the flute.
His flute lessons to his students at the Royal Conservatoire are presented combined with a tailor-made weekly yoga class offering a direct link to the posture- and breathing concepts as are being transmitted in the flute lessons Thies Roorda is a much sought-after teacher of master classes. He taught in Australia, Belgium, Canada, Germany, Estonia, Greece, Italy, Portugal, Russia, Spain and Switzerland.


Booklet für Vivier: Chamber Music & Music for Piano Solo