---
Album Info
Album Veröffentlichung:
2015
HRA-Veröffentlichung:
19.03.2019
Das Album enthält Albumcover
André Mehmari (b. 1977): Sonata in A:

1

Sonata in A: I. Alegremente, não muito

08:04

2

Sonata in A: II. Intro, Coral e Riffs

08:53

Camargo Guarnieri (1907 - 1993): Sonata:

3

Sonata: I. Tenso

04:26

4

Sonata: II. Amargurado

07:51

5

Sonata: III. Triunfante - Enérgico (Fuga a 3 partes) - Triunfante

05:23

Marcelo Amazonas: Sonatina, Hommage à Francis Poulenc:

6

Sonatina, Hommage à Francis Poulenc: I. Decidido e Articulado

03:29

7

Sonatina, Hommage à Francis Poulenc : II. Lamurioso

04:00

8

Sonatina, Hommage à Francis Poulenc : III. Rápido

02:56

E. Villani Côrtes (b. 1930): Sonata No. 1 in C :

9

Sonata No. 1 in C : I. Allegreto - Lenda

05:40

10

Sonata No. 1 in C : II. Lentamente - Cantilena

05:15

11

Sonata No. 1 in C : III. Preto - Corrupio

01:57

Total Runtime

57:54
Info zu Sonata Brasileira
Das Album beginnt ungemein melodiös und feinfühlig. Mit einem wunderbaren, "singenden" Klangbild. Das 2011 komponierte Werk, Sonata in A von André Mehmari wurde dem Pianisten dieser CD persönlich gewidmet. Ein Interpretationsstil, der den Verfasser auf Anhieb begeistert hat und der sich ebenso im dritten Stück, Sonatina -Hommage a Francis Poulenc (2011) von Marcelo Amazonas wiederfindet. Besonders dieser perlende, virtuose Interpretationsstil begeistert; das Piano scheint förmlich zu "singen: grandios, diese Spieltechnik beherrschen nur sehr wenige. Auch das vierte Werk, Sonata n. 1 (1994) von E. Villiani Cortes ist in einem melodischen, weicheren Stil komponiert, wo erneut das außerordentliche Feingefühl von Antonio Vaz Lemes zum Tragen kommt. Das 2 Stück, Sonata dedicated to Lais de Souza Brasil (1972) von Camargo Guarnieri steht hier in einem kompletten Kontrast; harte, beinahe stakkatohaft anmutende Akkorde dominieren das Klangbild. Eine grandiose CD mit moderner Klaviermusik, die nicht nur Freunde dieser Musik begeistern wird.
Antonio Vaz Lemes, Klavier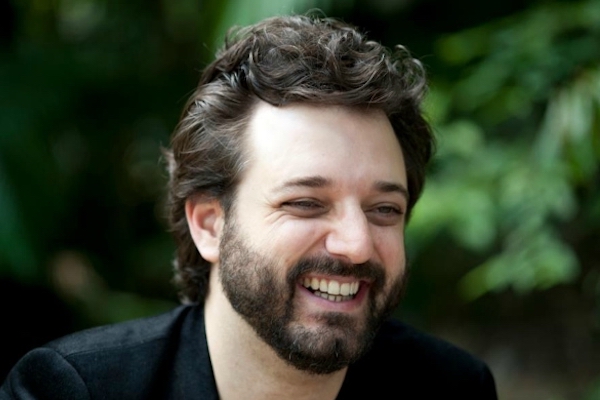 Antonio Vaz Lemes
Born in São Paulo, Antonio Vaz Lemes is a solo pianist, chamber music performer and accompanist, with considerable experience and training in both popular and classical music. He is a graduate of prestigious Brazilian institutions such as the Conservatory of Tatuí, the Arts Institute of UNESP (the São Paulo State University), and EMESP (Escola de Música do Estado de São Paulo) Tom Jobim.
Antonio Vaz Lemes also studied in France, taking lessons with Noël Lee, and attending the Conservatoire Américain de Fontainebleau and the Académie Francis Poulenc. In addition to classes and masterclasses, he received guidance from teachers including Phillipe Entremont, Alicia de Larrocha, Jean Phillipe Collard, Christian Ivaldi, Nahin Marum, and Gilberto Tinetti.
Antonio Vaz Lemes has performed as a concert soloist with Brazilian orchestras such as Eleazar de Carvalho's Festival, Symphonics from Paraíba, Campo Grande, Tatuí, and Sergipe. He has also collaborated with renowned figures of the Brazilian classical music scene. Of particular significance is his partnership with the singer Edson Cordeiro, with whom he recorded the acclaimed album Contratenor (Countertenor), which, in 2006, was nominated for the Latin Grammy Awards® in the category Best Classical Album.
With the support of a CAPES Foundation research grant, Antonio Vaz Lemes earned his Master's degree in piano performance from the Arts Institute of UNESP, with a research paper entitled Pianistic fingerings and their relationships with technical and musical principles.
Currently residing in São Paulo, Antonio Vaz Lemes is a Professor at the Municipal School of Arts Initiation (EMIA), where he develops numerous pedagogical activities related to childhood piano instruction. Sonata Brasileira is his first solo album, representing his technique, musicality, and his artistic interests and concerns.


Dieses Album enthält kein Booklet