---
Album Info
Album Veröffentlichung:
2022
HRA-Veröffentlichung:
23.06.2022
Das Album enthält Albumcover
1

We Will Sing @30

04:07

2

No Names @30

04:27

3

Fairest of all Yarrow @30

03:49

4

Cruel @30

04:37

5

Let Me Be @30

03:40

6

Ghost @30

05:01

7

High on a Hill @30

04:22

8

Blooming Heather @30

04:12

9

Only Desire What You Have @30

04:14

10

Underneath the Stars @30

03:34

11

Walk the Road @30

03:50

12

Hunter Moon (Remastered 2022)

05:02

13

Until Morning (Remastered 2022)

04:26

14

Jenny (ExtraOrdinary Remix)

04:30

15

As the Lights Go Out

03:47

Total Runtime

01:03:38
Info zu 30 : Happy Returns
Often hailed as the 'First Lady of Folk', Kate celebrates an amazing 30 years as a professional musician in 2022 with the release of this brand new album.
This anniversary album, features a stellar array of guest musicians who have all inspired Kate during her career: Ladysmith Black Mambazo, Richard Hawley, Darlingside, KT Tunstall, Sarah Jarosz, Sam Kelly, Dan Tyminski, Beth Nielsen Chapman, Damien O'Kane and on the physical version of the album, a bonus track with the Royal Northern Sinfonia. The songs are newly recorded versions of favourites from across Kate's career.
Commenting on her career 30th anniversary, Kate said: "Music has taken me all over the world in those 30 years, where I've met the most incredible musicians and singers. 30 : Happy Returns is a culmination of those years, the music, the singers, the laughs, the songs, the memories. Here I am joined by some of my all-time musical heroes, Ladysmith Black Mambazo, Richard Hawley, KT Tunstall, Darlingside, Beth Nielsen Chapman, Sarah Jarosz, Damien O'Kane, Sam Kelly not to mention the amazing lads in my band! I am in awe of their talent and generosity in sharing it and can safely say there are so many "dream come true" moments on this album. By my very nature I've never been ambitious so I am astounded taking this retrospective look over the years and feel so blessed to sing with these incredible artists. I am one very happy, happy girl!!"
"The surprise in Kate Rusby's new album, 30: Happy Returns, is in its absolute embrace of the gigantic, its approach of the truly world wise and dramatic, and whilst this has always been the case for one of Britain's most enthralling and much loved artists, this latest work is one of daring, of boldness personified, and an intrepid journey that from the opening moments of the album to its stirring harmony finale; and the reason, the adventure behind the feeling, it is because after 30 years we see the artist return to where it began, to the songs of her outstanding career.
Such high notes of folk brilliance, and across tracks such as Cruel, Blooming Heather, Walk The Road, Hunter Moon, and Until Morning, Kate Rusby and her special guests make the past vibrantly clear, with added spectacular colour, a new image for a set of trusted favourites, a reimaging of Time.
Kate Rusby's 30: Happy Returns is charm and echo, it is freshly anticipated, a vision of peace and storm, and it is beautiful." (Ian D. Hall, liverpoolsoundandvision.co.uk)
Kate Rusby, vocals Damien O'Kane, electric, acoustic & tenor guitars, tenor banjo track 7 & drum programming Duncan Lyall, Moog, synths & double bass Josh Clark, drums & additional programming (tracks 6, 8 & 12) Ron Block, banjo (tracks 9, 14 & 15) Chas MacKenzie, electric guitar (track 15) Gary Wyatt, cornet (tracks 3 & 14) Rich Evans, flugelhorn (tracks 3 & 14) Nick Cooke, accordion (tracks 8 & 9) Michael McGoldrick, whistles (track 9) Anton Davis, keyboards, piano (tracks 13 & 15), additional programming (track 14) Donald Grant, fiddle (track 12) Magnus Johnston, fiddle (track 12) Triona Milne, viola (track 12) Laura Anstee, cello (track 12) Royal Northern Sinfonia (track 16)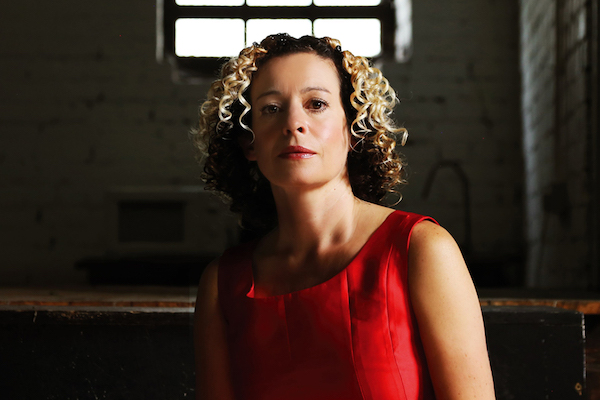 Kate Rusby
(born 4 December 1973 in Barnsley; currently based in Penistone, Yorkshire) is an English folksinger and one of the most popular folk singers of traditional English folk songs. She was at the centre of the folk revival in the 1990s which occurred with the coming of age of the children of those who were part of the 60s folk revival. In 2001 The Guardian described her as "a superstar of the British acoustic scene". In 2007 the BBC website described her as "The first lady of young folkies". She is one of the few folk singers to have been nominated for the Mercury Prize.
Forever proud to call herself a folk singer, Kate's vocals never fail to connect the heart of a song to that of her audience. The crossover appeal Kate enjoys is unprecedented for a folk singer and has been achieved without resort to compromise. Her 2020 cover album Hand Me Down was her highest-charting album to date.
As early as 1999, aged just 26, Kate was named as one of the Top Ten Folk Voices of the Century. Everything she has done since has confirmed that honour. From being a 1999 Mercury Prize Winner – almost unheard of for a folk singer both then and now – to her latest albums 'Life In A Paper Boat', 'Philosophers Poets and Kings', 'Holly Head' and 'Hand Me Down' Kate has stayed true to her folk and acoustic roots.
Kate's Yorkshire roots contribute to her wonderful and warm sense of humour whilst also providing the rich vein of South Yorkshire carols which together, with the passion she has for Christmas, adds the magic to her annual and hugely popular Christmas tour hailed as 'The Start of Christmas' for many people.
2022 will be a special year for Kate as it marks 30 years touring as a professional folk singer with a back catalogue of over 20 albums and collaborations.


Dieses Album enthält kein Booklet