---
Album Info
Album Veröffentlichung:
2019
HRA-Veröffentlichung:
12.09.2019
Das Album enthält Albumcover
1

Principium

00:40

2

Cosmos

02:50

3

Sirius

03:16

4

Rigel

03:46

5

Arcturus

02:39

6

Capella

04:02

7

Vega

03:32

8

Luyten

03:43

9

Pollux

02:38

10

Beta Ceti

02:42

11

Icarus

02:09

12

Ultimus/galaxies

01:16

Total Runtime

33:13
Info zu Cosmos
New release "Cosmos" by freshly and exclusively signed Ambient artist Liam Thomas.
The album starts off with an atmospheric intro about the big bang and then leads to the title track "Cosmos". Groovy and with samples of female vocals Liam Thomas creates the entire cosmos.
"For me, 'Cosmos' is about a journey. A journey where we try to truly understand the universe. I believe as humans we have a space between being conscious and being asleep. This is called Hypnagogia. With 'Cosmos' I wanted to remove you from reality for a brief moment and enter your body in this state of mind. Personally this feeling represents pure euphoria. How I felt writing 'Cosmos'.", Liam Thomas says about the album.
"Vega" – part of the northern constellation Lyra and the fifth brightest star in the sky. Just as shining and beautiful is the track "Vega". It truly removes you from reality and makes you dream for a bit. The vocal parts are so nicely enwrought that you rather hear them subconsciously.
"Pollux" is a calm but pulsing dance track. But still there's not need to wake from your trance. It keeps you in that peaceful state of mind.
"Cosmos" is made for those summer nights, sitting outside and gazing at the stars. Your journey through the "Cosmos" will be pure euphoria.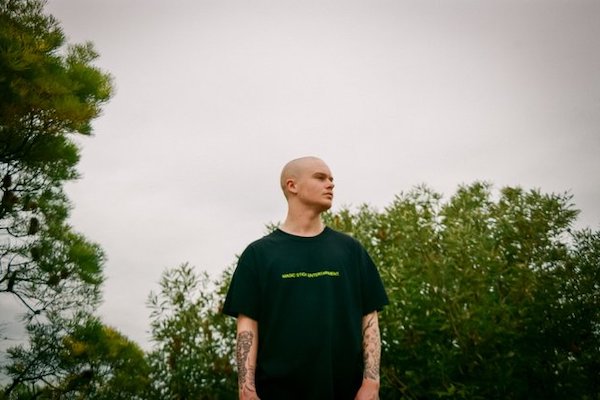 Liam Thomas
Hailing from Brisbane Australia, 18 year old Liam Thomas is an up and coming music producer and Ambient artist making waves locally and quickly gaining global notoriety. Creating music from a young age, Liam has grown in to an accomplished artist known for his production skills and incredible soundscapes. With a unique style that brings together peace of mind and excitement, Liam is becoming a skilled producer and budding international artist.


Dieses Album enthält kein Booklet