---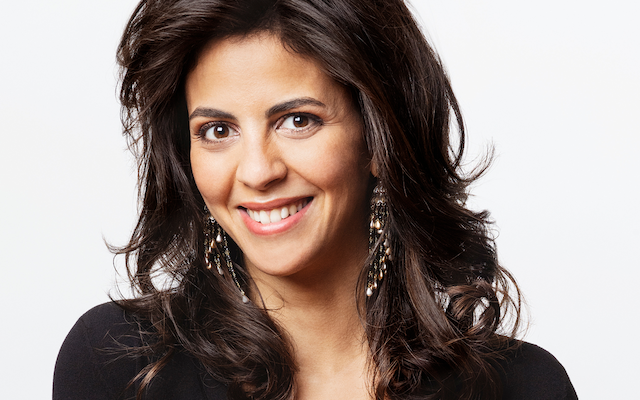 Fatma Said
When she was fourteen years old, Fatma Said took her first singing lesson with soprano Neveen Allouba, embarking on a musical journey that would take her from her home in Cairo, a city with only a limited opera scene, to the hallowed boards of Milan's Teatro alla Scala and selection as one of BBC Radio 3 New Generation Artists in 2016. She became an exclusive Warner Recording Artist in 2019 and her debut studio album, El Nour, is released in October 2020.
After receiving her Bachelor of Music from the Hanns Eisler School of Music in Berlin in 2013, Fatma was awarded a scholarship to study at the Accademia del Teatro alla Scala in Milan, becoming the first Egyptian soprano to perform on that iconic stage. During her time at the academy, she sang the role of Pamina in a critically acclaimed new production of Mozart's Die Zauberflöte, directed by Peter Stein and conducted by Ádám Fischer. The production was broadcast by ARTE and has since been released on DVD. She was hailed by critics as one of the world's most promising young singers, with the influential Frankfurter Allgemeine Zeitung saying of her, "The flawless, radiant Fatma Said as Pamina is a discovery."
Fatma represented Egypt on Human Right's Day in 2014 and 2018 at the United Nations in Geneva and in 2017 at the Luxor Temple and sang for children's right to education and dignity through music. In 2016, she received an honorary award from Egypt's National Council for Women. Later in the same year she became the first Egyptian opera singer ever to be awarded the state's Creativity Award, one of Egypt's highest accolades, for her outstanding artistic achievement on an international level.
Fatma has shared the stage with renowned musicians such as Leo Nucci, Rolando Villazón, Juan Diego Florez, Michael Schade and Jose Cura and performed recitals with clarinetist Sabine Meyer and pianists such as Malcom Martineau, Roger Vignoles, Julius Drake, David Fray and Joseph Middleton.
"I feel so fortunate to work with all kinds of musicians from across the world, and to perform music by so many composers from all over world," comments Fatma. "The thing that connects us is music. It is a commonality, and I love that in listening to live music, we in a way create a moment of peace together."
Recent engagements include singing the role of Pamina (Die Zauberflöte) to inaugraute the new Shangyin Opera House in Shanghai with the Teatro alla Scala. Other performances included her debut at the Royal Albert Hall singing Mozart's Requiem during the BBC Proms, a tour in France with Louis Langrée and l'Orchestre des Champs Elysées singing Ravel's Shéhérazade, Fauré's Requiem at the Concertgebouw in Amsterdam with Yu Long, Mahler's 4th Symphony at the Teatro Lirico di Cagliari with Massimo Zanetti, recitals at the Dresden Music Festival, the Schubertiade in Hohenems with David Fray, at the Manial Palace Festival in Cairo and at the Wigmore Hall in London. She recently recorded Mahler's 8th Symphony with Ádám Fischer and the Tonhalle Düsseldorf, as well as Nielsen's 3rd Symphony with Fabio Luisi and the Danish National Symphony Orchestra.
Throughout the past years she has participated extensively in concerts, recitals and festivals in many major concert halls and opera houses across the world including Teatro San Carlo in Naples, the Hamburg Staatsoper, the Royal Opera House in Muscat, the Wexford Opera in Ireland, the Gewandhaus in Leipzig, the Philharmonie in Cologne, the Konzerthaus in Berlin, the Mozarteum in Salzburg, the Vienna Konzerthaus, the Tonhalle Düsseldorf, the Birmingham Symphony Hall, the Pembroke Music Festival, the Schubertiade Festival of Valdegovia, the Lockenhaus Festival, the Schumann Festival in Bonn, the Beethoven Festival in Bonn, the Music Festival of Bad Kissingen, the Dinard Music Festival, among others.
Fatma is passionate about live music's power in reaching audiences. "The beauty of a live concert to me is the fact that what you are listening to will never be repeated. As a performer, behind the years of practice and technique you have learned, you must set yourself free, feel the moment, and trust your creative instinct. You then have the chance to leave beauty in the heart of the listener forever. Time, maturity, and experiences make a big difference when listening to music; each person in the audience has a different story, and each will relate and connect in a different way. I find this so powerful."
Her operatic roles on stage include Nannetta (Falstaff), Clorinda (La Cenerentola), La Pastourelle (L'enfant et les sortilèges), Berta (Il Barbiere di Siviglia), 1st Ecologist (contemporary opera CO2), Feanichton (Bataclan) and the role of L'Amour (Orphée et Eurydice) at the Teatro alla Scala in the season 2017/2018, a Shechter/Fulljames production that has also been released on DVD. She recently sang the role of Genovieffa (Suor Angelica) with the Boston Symphony Orchestra and Andris Nelsons in a concert performance and the main role Tharsis in the new production of Mozart's T.H.A.M.O.S. conducted by Alondra de la Parra and directed by La Fura dels Baus during the Mozart Week Festival 2019.
In 2020 Fatma's performances have included a studio concert with the Bayrischer Rundfunk in Munich, recitals at the Louvre Abu Dhabi and the Wigmore Hall, and an appearance at Leeds Lieder. She will also be part of the annual Concert de Paris and the Festival de St. Denis. This year she will be collaborating with the Orchestre National de France performing concerts in Paris and Baden-Baden. New Year's concerts include performances with Maestro Adam Fischer at the Bela Bartok Hall in Budapest.
Fatma studied Opera Singing in Berlin and was studying during her Bachelor's and Master's under Professor Renate Faltin, who still remains her vocal teacher. Distinguished professors and coaches, such as Julia Varady, Claar Ter Horst, Anita Keller, Wolfram Rieger and Tom Krause have strongly influenced her musical development and helped her hone her musical interpretation.
"I always had amazing teachers, attended incredible masterclasses," says Fatma. "I've learned so much from fantastic musicians. I am grateful for my experience, having met the right people at certain moments in my life, who have shaped the singer, musician, artist I have become. They taught me not only technique but encouraged me to dedicate the immense amount of work it takes to become an opera singer."
In the past years she has won several major singing competitions including the 8th Veronica Dunne International Singing Competition (Dublin, 2016), the 7th Leyla Gencer International Opera Competition (Istanbul, 2012), 2nd prize at the 16th International Robert Schumann Lied Competition (Zwickau, 2012) and the Grand Prix at the 1st Giulio Perotti International Opera Competition (Germany, 2011).
Fatma currently resides in Berlin and continues to perform in Europe, the Middle East, the Far East and the Americas.