---
Biographie Jean-Baptiste Fonlupt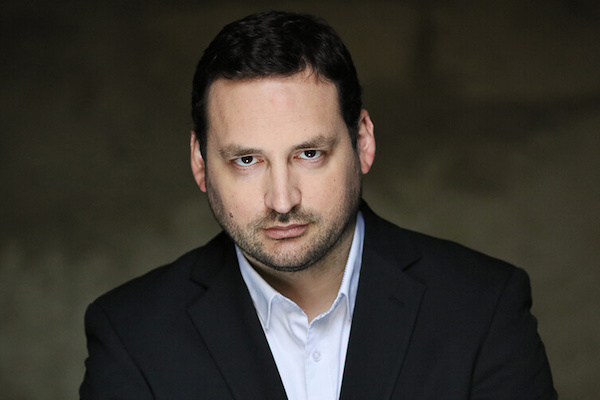 Jean-Baptiste Fonlupt
Born in 1976, Jean-Baptiste Fonlupt began studying the piano at the age of six with Jeanine Collet and Christian Bernard at the Conservatoire in Grenoble. At the age of thirteen he won the Royaume de la Musique competition and performed Mendelssohn's First Piano Concerto with the Orchestre Colonne at the Maison de la Radio in Paris. One year later, he won 1st prize at the Steinway Young Piano Talents competition, through which he has appeared as a soloist at the Théâtre des Champs-Élysées.
In 1991 he entered the Conservatoire National Supérieur de Musique in Paris (class of Bruno Rigutto). He also took lessons with Georges Pludermacher, the Russian-Georgian pianist Eliso Virsaladze and the German pianist Michael Endres in Berlin.
Interested in all kinds of repertoire, from Johann Sebastian Bach to contemporary music, his discography also reflects a particular focus on the lesser-known repertoire; he has recorded rare works by Franz Liszt and piano sonatas by Carl Philipp Emanuel Bach. In 2014 he recorded a CD devoted to Chopin for which he was acclaimed Revelation 2014 Chopi at the Nohant Festival. In 2016 he released a new recording dedicated to Robert Schumann (Variations Abegg, Arabesque, Novelletten Nos. 2, 7 and 8, Gesänge der Frühe and Geistervariationnen).
He appears at festivals in France and internationally, most recently in Liszt en Provence, the Piano aux Jacobins, the series Soliste à Bagatelle, Piano en Valois, the Lisztomanias in Châteauroux, the Esprit du Piano in Bordeaux, the Chopin Festival in Nohant, the Festival dei due Mondi in Spoleto (Italy) and the International Piano Festival at the Mariinsky Theatre in St Petersburg (Russia). He has performed at such prestigious venues as the Konzerthaus Berlin (Germany) and the Konzerthaus in Vienna (Austria). He has been invited to Caracas (Venezuela) as a soloist for the world premiere of Anamorphoses for piano and orchestra by French composer Joseph-François Kremer with the Simón Bolívar Orchestra conducted by Christian Vásquez. This concert is regularly broadcast on the TV music channel Mezzo.
His recordings have been broadcast on radio – the Portraits de famille broadcast presented by Philippe Cassard, the Carrefour de Lodéon and the Plaisirs d'amour broadcasts presented by Frédéric Lodéon and the En pistes! broadcast presented by Émilie Munera and Rodolphe Bruneau-Boulmier.