---
Nicolas Dautricourt, Pascal Schumacher & Knut Erik Sundquist
---
Biographie Nicolas Dautricourt, Pascal Schumacher & Knut Erik Sundquist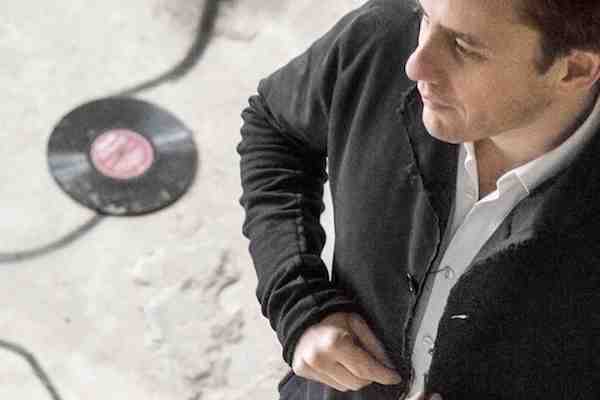 Nicolas Dautricourt
"Mendelssohn's beloved Violin Concerto was the one piece Friday that qualified as mainstream fare, although French-born soloist Nicolas Dautricourt brought a fresh perspective to the piece. Where the opening movement can find violinists slipping into taffy-pull phrasing and over emoting, Dautricourt instead played with a lithe elegance, forward momentum and structural clarity, as if Mendelssohn's inspired melodies needed no special pleading. His tone was small-scaled but expressive, his technique was secure, tempos were brisk and the modest size of the orchestra encouraged a chamber-like back and forth between the soloist, conductor and ensemble." —Mark Stryker, Detroit Free Press, January 2015
"This immensely appealing programme created for the Chamber Music Society of Lincoln Center showed the charisma and intensity of Nicolas Dautricourt, the fiery violinist from Paris, and the intelligence of his excellent pianist, Jean-Frédéric Neuburger. Schubert's Rondo brillant in B minor proved true to its name, with Dautricourt as graceful in its long lines as he was in those of Ysaÿe's Poème élégiaque that followed... And, when appropriate, Dautricourt is not afraid to use a gruff tone, which he also deployed in an athletic, exhausting reading of Bartok's Sonata no.1 that closed the evening. Most impressive was the hallucinatory Adagio, but the feral, percussive final Allegro was not far behind. " —Bruce Hodges, The Strad Magazine, November 2014
Voted "ADAMI Classical Discovery of the Year" at the Midem in Cannes, Sacem "Georges Enesco" Prize, Nicolas Dautricourt is undoubtedly one of the most brilliant and engaging French violinists of his generation.
A member of the Chamber Music Society of Lincoln Center in New York, he appears at major venues around the world (Washington Kennedy Center , New York Alice Tully Hall, London Wigmore Hall, Moscow Tchaikovsky Hall, Tokyo Bunka Kaikan, Boston Gardner Museum, Teatro Nacional de Belém, Copenhagen Concert Hall, Ongakudo Hall Kanazawa, Nagoya Shirakawa Hall, Sendai city Hall... ), in France (Salle Pleyel, Théâtre des Champs-Élysées, Cité de la Musique, Metz Arsenal, Musée d'Orsay, Opéra du Rhin, Grand Théâtre de Provence, etc.), and he is invited to many artistic events, including La Chaise-Dieu, La Roque d'Antheron, Printemps des Arts (Monaco), La Côte St André, Festival de l'Orangerie (Sceaux), Parc Floral (Vincennes), Folles Journées de Nantes, Rencontres Musicales de La Baule, Flâneries musicales de Reims, Deauville Easter Festival, Les Arcs, Périgord Noir, Auvers-sur-Oise, Musique à l'Empéri.
Nicolas Dautricourt, who is appreciated for his "sensitivity and passionate manner," is particularly fond of chamber music, which he plays alongside many inspiring artists, and keenly interested in jazz, he works regularly with top players such as Jean-Marie Ecay, Nelson Veras, Jean-Philippe Viret, Jean-Marc Jafet, Antoine Hervé, Dominique Fillon, Pascal Schumacher, as well as the accordionist Richard Galliano as a member of the Tangaria Quartet the Piazzolla Forever project, in such festivals as Jazz à Vienne, Marciac, Sud Tyroler Jazz Festival, San Javier, Copenhagen, Athens.
Finalist and prize-winner of numerous international violin competitions, such as the Henryk Wieniawski Competition in Poznan, the Jeunesses Musicales Competition in Belgrade, the Rodolfo Lipizer in Gorizia and the Gian-Battista Viotti in Vercelli Competitions, he has studied with Philip Hirschhorn, Miriam Fried, Jean-Jacques Kantorow, Gérard Poulet and Jean Mouillère among others, and became in 2007 artistic director of "Les Moments Musicaux de Gerberoy."
He plays a magnificent instrument by Antonio Stradivarius (Cremona, 1713), the "Château Fombrauge," on a generous loan from Bernard Magrez.
Pascal Schumacher
studied classical percussion, jazz vibraphone and musicology at music conservatories in Luxembourg, Strasbourg, Brussels and The Hague. He holds a Master's Degree in musicology from the Marc Bloch University in Strasbourg, and another in music with a focus on jazz vibraphone from the Koninklijk Conservatorium in The Hague. He has won many awards, including the Belgian Django d'Or (2005), Music:LX (2012), ECHO Jazz (2012), JTI Trier Jazz (2014), was selected for the Rising Stars program organized by the European Concert Hall Organization (2009 / 10) and appeared as soloist in ECHO Klassik 2017 awarded project Überbach.
He played with many of exciting musicians such Francesco Tristano, Bachar Mar-Khalifé, Jef Neve, Kenny Barron, Magic Malik and Nils Frahm, wrote music for theater and film and leaded a jazz quartet. Today he mixes emotional classical music with minimal electronic sounds, although Schumacher himself considers each classification obsolete. To him, music is a single, limitless playground.
When he's not making music, Pascal likes listening to Charles Mingus, Nico Muhly, Brian Eno and J.S. Bach. He is passionate about cycling and running, and is also a big fan of ramen, the popular Japanese noodle soup.
Pascal is a Yamaha Artist and a Professor for Jazz and Classical Percussion at the Conservatoire de Musique de Luxembourg. - He is the Artistic Director of the innovative 'Reset' Music Festival at Abbaye Neimenster and an Ambassador for SOS Children's Villages International - Luxembourg.
Knut Erik Sundquist
One of Norway's foremost double bass players, Knut Erik Sundquist was a member of the Bergen Philharmonic Orchestra for seven years and now performs regularly with the Norwegian Chamber Orchestra and Norwegian Baroque Orchestra, the Lucerne Festival Orchestra, and the Mahler Chamber Orchestra under the direction of Claudio Abbado. He has performed with such artists as Leif Ove Andsnes and the Orion String Quartet.
Mr. Sundquist also plays with the Ensemble Modern in Frankfurt, Germany, a group which performs the most important contemporary music. When he is at home in Harstad in northern Norway, he is the double bass musician in the Division Music Corps there.
A former soccer player, Mr. Sundquist gave up the sport to study music, beginning his studies on a home-made double bass constructed from a tabletop and the neck of his father's guitar. He first started playing jazz, then joined the orchestra in his hometown of Tromsø. He fondly recalls that "the Mozart Requiem awakened life in me." He went on to study in Vienna for several years.
Mr. Sundquist's recitals are applauded both at home in Norway and abroad. He was honored recently with the jury prize at the Northern Lights Festival, an award that recognizes his achievements throughout his musical career. He has been praised for his "sovereign control over the double bass, both musically and technically" and for coaxing elegantly clean and beautiful sounds from its strings.