---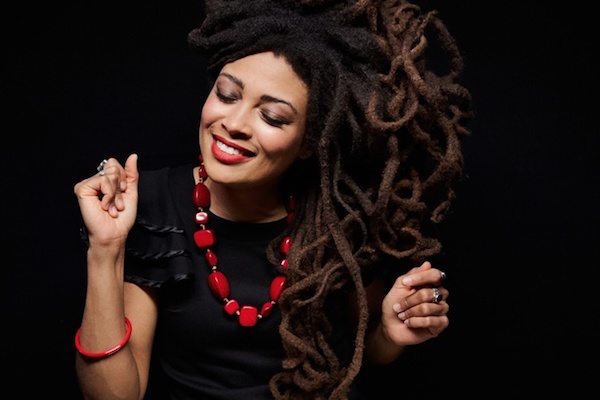 Valeria June
Blending folk, soul, blues, and Appalachian elements into a timeless sound that sits outside any particular musical era, Valerie June stands in a long and storied line of unique Memphis performers.
The daughter of a brick cleaner and music promoter from West Tennessee, June took quickly to the roots styles in the area, teaching herself guitar and writing her own material.
She officially began performing with her husband as Bella Sun, but when the marriage fell apart, June left the south and began living the life of a gypsy street musician, playing for change in bus and subway stations up and down the West Coast. She eventually returned to Tennessee, settling in Memphis, where she slid right into the city's active music scene.
She added banjo and lap steel to her musical base, and she began to draw attention for her powerful performances, becoming a favorite at area folk festivals and workshops. She recorded two albums at Ardent Studios, but she really came into the national eye when she was featured in $5 Cover, an MTV web series created by Craig Brewer (Hustle & Flow, Black Snake Moan, Footloose).
With the break-out Pushin' Against a Stone, June has achieved international fame, with performances on Later… with Jools Holland, a stunning duet with Eric Church at the ACM Awards, a tour with Jake Bugg, spreads in top music and fashion magazines, and a sold-out show at Carnegie Hall.
Percolating somewhere between Dolly Parton and Billie Holiday, June has a stop-you-dead-in-your-tracks voice, the kind that grips your imagination and paints her Southern portraits in vivid detail. She calls it "organic moonshine roots music." We just call it awesome.