---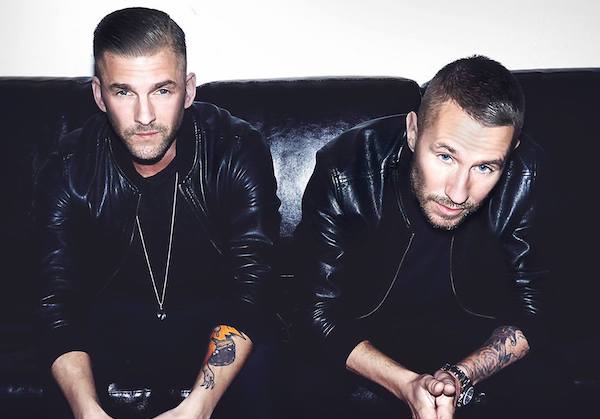 Galantis
Featuring Christian Karlsson of Miike Snow and Linus Eklöw from Style of Eye, Galantis are a Swedish super-duo who represent the place where electronic dance music meets pop. Since the early 2010s, the pair's prolific output has yielded hits such as the multi-platinum "Runaway (U & I)," "Peanut Butter Jelly," and "No Money" from their first two albums, 2015's Pharmacy and 2017's The Aviary.
Karlsson (the man behind hits like Britney Spears' "Toxic") met Eklöw (the man behind hits like Icona Pop's "I Love It") at the Robotberget studio in Stockholm in 2007. Their mutual admiration turned into a project once they began discussing a more poignant style of EDM that retained pop's passion. The duo set up shop on the Stockholm archipelago in the Baltic Sea, began recording, and released the "Smile" single on the Atlantic label in late 2013. The Grammy-nominated hit single "Runaway (U & I)" followed in 2014, while their debut effort, Pharmacy, landed a year later. The album featured two new singles, "Gold Dust" and "Peanut Butter Jelly."
The following year, Galantis released the single "No Money," which became their first song to debut on the Billboard Hot 100. That same year also saw the release of "Love on Me," a collaboration with Aussie DJ Hook N Sling, and in 2017 they released a remix of singer/songwriter/pianist Wrabel's "Bloodstain." Singles continued to roll out, including "Hunter," "True Feeling," and "Girls on Boys," which featured singer Rozes. The duo's sophomore set, Aviary, arrived that September and made a solid showing on Billboard's Top 200.
Galantis spent 2018 issuing singles such as "Spaceship" featuring Uffie and "Satisfied" featuring MAX. The next year was much the same, highlighted by collaborations with OneRepublic ("Bones"), Passion Pit ("I Found U"), and even Dolly Parton ("Faith"). By the time 2020 rolled around, most of their next album's tracks had already been released. Nonetheless, Galantis issued this third LP, Church, that January, collecting all nine singles alongside the previously unreleased "Powerlines."