---
Biographie Isfar Sarabski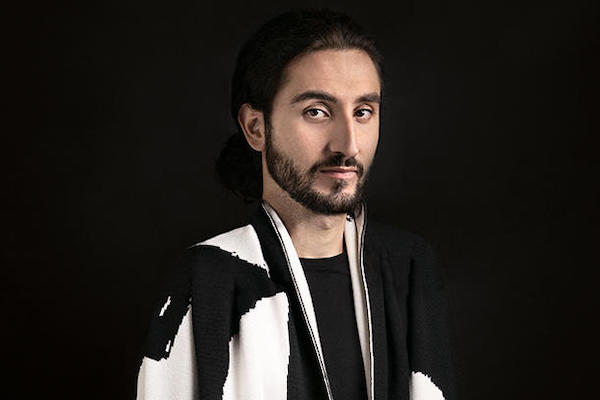 Isfar Sarabski
Born in 1989 in Baku (Azerbaijan), Isfar Sarabski began playing the piano at the age of 3. In 2007, he joined the Bulbul Music School then the Baku Academy of Music in the piano class of Farhad Badalbeyli. From this teaching he learns the rigor of the universe of the classical world. He then benefited from a scholarship granted by the President of his country and was named Honorary Artist of Azerbaijan. Thus, at 16, pianist Isfar Sarabski is already a promising young hopeful who performs in his country but also in Norway and Russia.
Nothing very surprising, because the music is in a way written in the DNA of this artist from a family of musicians. He is indeed the great-grandson of Huseyngulu Sarabski, musical pioneer and immense star of the Muslim world, singer (tenor) of opera, actor and author of plays. The young Isfar Sarabski also grows up in the middle of his father's vinyl collection which "… were literally [his] toys".
They have contributed to its culture and its spirit of openness towards jazz, opera or mugham, this traditional and learned musical genre of Azeri music which leaves a preponderant place for improvisation. He is also interested in the songs of artists of his generation such as Jennifer Lopez, Christina Aguilera, Benny Benassi.
At the end of his studies at Berklee College of Music in Boston, Isfar Sarabski presented himself at the Solo Piano Competition of the 43rd Montreux Jazz Festival. On July 18, 2009, he won first prize (tied with Beka Gochiashvili) and impressed the jury with his phenomenal interpretation of Bill Evans' compositions. It was also on this occasion that he met Quincy Jones, who since then has been full of praise for this young prodigy. The following year he received the Zirva State Prize.
In 2011, the pianist formed and conducted his own trio with Moscow musicians Alexander Mashin on drums and Makar Novikov on bass. With them, Isfar Sarabski performs in many festivals and concert halls in North America, at the Apollo Theater in New York and in many jazz clubs in Europe, at the Ronnie Scott club in London, at the Duc des Lombards in Paris (in 2013) and in Paris in 2015 for the International Day of Jazz. After 2016 played in Dhafer Youssef's group and toured with him on his project "Birds Requiem" then "Diwan Of Beauty And Odd" in Europe and Oceania.
Fascinated by the world of electro, Isfar Sarabski approaches the leading groups of the electronic scene of Baku and his interest in electric music is confirmed since an electro album is also announced for the year 2021 after the release of his album. "Planet" (Warner) which is expected to be released on April 30, 2021 .