---
Philharmonia Zürich, Camila Provenzale & Simone Menezes
---
Biographie Philharmonia Zürich, Camila Provenzale & Simone Menezes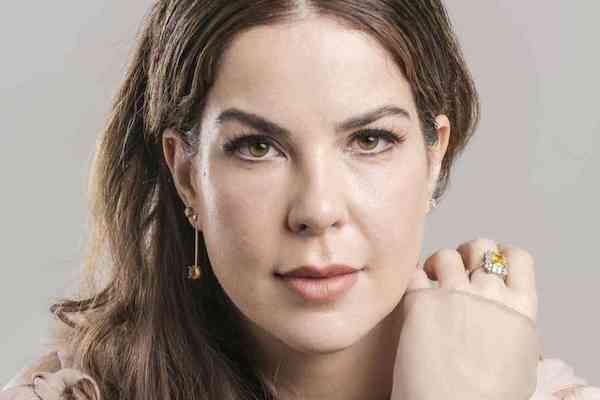 Camila Provenzale
Die italienisch-brasilianische Sopranistin Camila Provenzale war 2015 Preisträgerin des Gesangswettbewerbs Neue Stimmen in Deutschland. 2016 eröffnete sie die Saison der Bregenzer Festspiele in Österreich unter der Leitung von Maestro Paolo Carignani und den Wiener Symphonikern, und 2017 gab sie ihr französisches Debüt mit der Rolle der Contessa di Almaviva in Mozarts Le Nozze di Figaro an der Opéra de Toulon. Im selben Jahr war sie Preisträgerin des Pariser Opernwettbewerbs im Pariser Théâtre des Champs-Élysées.
Als Absolventin des Centre Perfeccionament Plácido Domingo am Les Arts in Valencia spielt Camila in dieser Saison Micaela in Carmen mit der Opera North in Leeds, Fiordiligi in Cosi fan tutte an der Garsington Opera und Bachianas Brasileiras Nr. 5 von Villa-Lobos mit der Philharmonie de Paris und Opera de Rouen Normandie und Suite da Floresta do Amazonas mit Técnica Real Filharmonía de Galicia. Zu den bevorstehenden Auftritten gehören ihr Debüt in der Carnegie Hall unter der Leitung von Marin Alsop mit dem São Paulo Symphony Orchestra und Beethovens Neunte Symphonie in Brasilien mit dem São Paulo Symphony Orchestra.
Zu ihren jüngsten Auftritten zählen Donna Anna in "Don Giovanni" für das Théâtre des Champs-Élysées, Pamina in "Die Zauberflöte" für das Teatro Solis, Hanna Glawari in "Die Lustige Witge" in Brasilien, Donna Anna für die Garsington Opera sowie Musik von Villa Lobos und Philip Glass für ihr Debüt bei das Orchester der Accademia Nazionale di Santa Cecilia.
Im Jahr 2019 vertrat Camila Brasilien als Finalistin beim Cardiff Singer of the World-Wettbewerb. Zu den weiteren Preisen zählen der Giusy Devinu-Wettbewerb in Cagliari/Italien, der erste Preis beim brasilianischen Maracanto-Wettbewerb, der zweite Preis beim Bidu Sayão-Wettbewerb und war Preisträger des Gesangswettbewerbs Neue Stimmen in Deutschland.