---
Biographie The Franklin Electric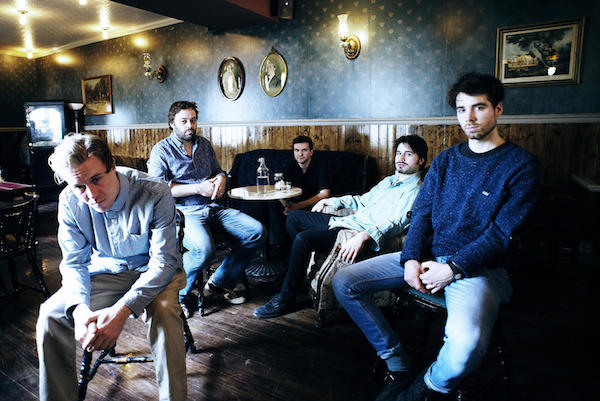 The Franklin Electric
Montreal-based alternative folk-pop band The Franklin Electric turned heads in 2012, claiming first prize in a Nashville song writing competition with the infectious song, "Old Piano". The group then banded together to lay down their debut album "This is How I Let You Down". The band includes Jon Matte on vocals / piano / trumpet, Liam Killen on the drums & vocals, Martin Desrosby on the bass, and Alexis Messier on guitars.
A flash of blue across the night sky. Electricity: it is life itself. The spark that fires the brain, the heart, the imagination. The spark that fires Jon Matte and The Franklin Electric. After their breakthrough single "This Is How I Let You Down", the Montreal band returns with a highly anticipated second album, Blue Ceilings, with music that's ready to light up the night.
After entering and winning a Nashville songwriting competition over 8000 other bands from around the world, opening slots would follow: Ben Howard, Mumford and Sons, Edward Sharpe and the Magnetic Zeroes, City & Colour, Half Moon Run. "Bonds are built, and when you tour, it all fuses together." Matte says. The driving force of a singer-songwriter becomes a brotherhood of the road. Having found their tribe, they'd spend 2015 playing over 180 shows from Canada to Australia – three tours of Europe alone – with reviews ecstatic across the board.
Critics and fans were responding to Matte's voice and his intuitive, compelling songwriting, but also to the singular, standout sound of an instrument still uncommon in pop: the trumpet. "Yeah, the horn's always going to be a secret weapon," Matte says, smiling. "Something I can pull out and people go 'WTF'? To me it's always been an anthemic instrument – it's a battle call."
The Franklin Electric steps up to the next level with Blue Ceilings: music that casts a spell, on a human scale. A mature, fully-formed sound that embraces the riddles of life and love. It is the human element. The spark. The drive is bigger than ever. The Franklin Electric and Blue Ceilings: lightning strikes, again.