---
Emmanuelle Bertrand & Pascal Amoyel
---
Biographie Emmanuelle Bertrand & Pascal Amoyel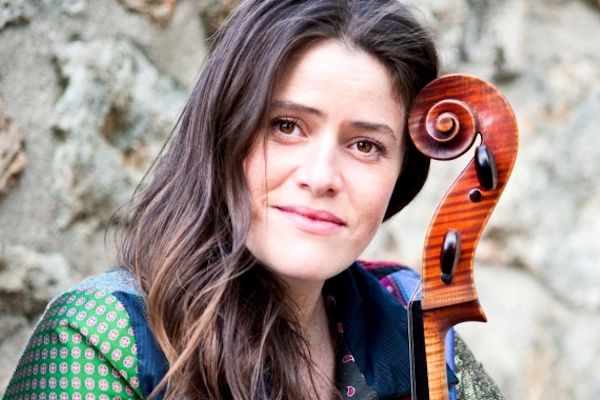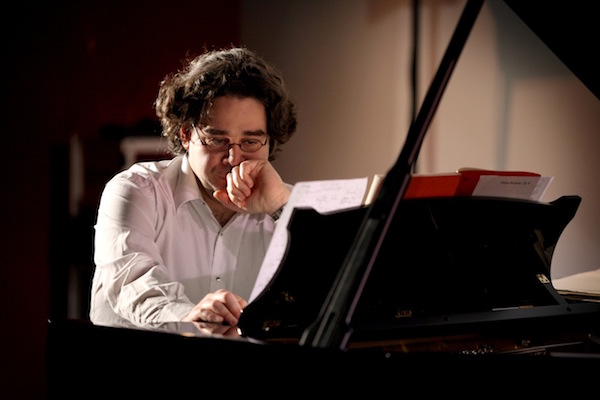 Emmanuelle Bertrand
Voted Artist of the Year 2011 by the listeners of France Musique and the readers of Diapason, Emamnuelle Bertrand was discovered by a wide public when she won the young soloist category at the Victoires de la Musique in 2002.
She was a pupil of Jean Deplace and Philippe Muller at the Conservatoires Nationaux Supérieurs de Musique of Lyon and Paris, and went on win a prize at the Rostropovich International Competition in Paris, first prize at the Japan Chamber Music Competition in Tokyo, the Prix de l'Académie Internationale Maurice Ravel, and a scholarship from the Fondation d'Entreprise Natexis.
Her penchant for contemporary music has led her to give the first performances of numerous works dedicated to her, among them pieces by Nicolas Bacri, Édith Canat de Chizy, Pascal Amoyel, and Bernard Cavanna (Shanghai Concerto). In 2000 she gave the world premiere of Luciano Berio's Chanson pour Pierre Boulez. In 2014 she will give the first performance of Thierry Escaich's Cello Concerto. A passionate devotee of chamber music and member of the ensemble Les Violoncelles Français, she has appeared in duo repertoire with the pianist Pascal Amoyel since 1999. They premiered together the musical performance piece Le Block 15, directed by Jean Piat, which recreated the testimonies of two musicians saved by music during the Second World War. In 2011 she devised Le Violoncelle de guerre, a programme of music and readings focusing on the cello made for Maurice Maréchal in the trenches during the First World War, which was the subject of a film by Christian Leblé for France Télévision.
As a soloist she has played with the Flanders Symphony Orchestra, Moscow State Symphony Orchestra, Orchestre Symphonique du Grand Montréal, Orchestre Symphonique du Québec, Busan Symphony Orchestra (South Korea), National Symphony Orchestra of Ukraine, and, in France, the orchestras of Lille, Île-de-France, Lorraine, Monte Carlo and Strasbourg, among others.
Her harmonia mundi recordings as a soloist or in tandem with the pianist Pascal Amoyel have all received the most prestigious critical accolades in France and abroad, including the Cannes Classical Award, Diapason d'Or of the Year, 10 de Répertoire-Classica, Choc de Classica, and ffff de Télérama.
Emmanuelle Bertrand is director of the Artistic Committee of the Festival de Violoncelle de Beauvais, and is a Chevalier de l'Ordre des Arts et des Lettres.
Pascal Amoyel
Amoyel's recording of the complete Nocturnes of Chopin has been awarded by the Warszawa Fryderyk Chopin Society within the context of the International Record Competition - Grand Prix du Disque Frédéric Chopin 2010. In September 2009, the magazine Classica-Le Monde de la musique has considered his recording of the Funérailles (Franz Liszt) as one of the 5 best ever. His last recording, dedicated to Charles-Valentin Alkan, released in March 2013 has been awarded by a Choc in the magazine Classica.
Voted "Solo Instrumental Discovery of the Year" at the Victoires de la Musique in 2005, Pascal Amoyel has established himself over the past few years as a significant personality on the musical scene.
As a teenager he was profoundly influenced by his encounter with György Cziffra, with whom he studied in France and Hungary for several years. After receiving a Licence de Concert from the Ecole Normale de Musique in Paris, he was awarded Premiers Prix in piano and chamber music at the Conservatoire National Supérieur de Musique in the same city. He was awarded scholarships by the Menuhin and Cziffra Foundations, then won first prize in the Paris International competition for Young Pianists.
He improved his work with Lazar Berman, Aldo Ciccolini, Pierre Sancan, Daniel Blumenthal, Jean-Paul Sevilla, Charles Rosen…
He appears as a recitalist and soloist with orchestra in Europe -Berlin Philharmonie, Cité de la Musique and Salle Pleyel in Paris, Brussels, Amsterdam…- the United States, Canada, Russia, China, Japan and Korea, playing with the National Orchestras of Lille, Montpellier, the Bulgarian Radio Symphonic Orchestra, Moscow state' Symphonic Orchestra, Wuhan Symphonic Orchestra…
With Emmanuelle Bertrand, he has explored both little-known and mainstream repertoire. They premiered Le Block 15, directed by Jean Piat, which recreates the story of two musicians saved by music during the Second World War, a successful show. Pascal Amoyel also created The pianist with 50 fingers, a tribute to his master György Cziffra, a triumphant success in Paris and Avignon, and recently the show The day I met Franz Liszt. His recordings as a duet with the cellist Emmanuelle Bertrand or as a soloist have received the most prestigious accolades, including the Cannes Classical Award, Diapason d'Or of the year, Choice of Gramophone, 3 stars of BBC Music Magazine…
Pascal Amoyel is also a composer, laureate 2010 of the Banque Populaire Foundation. Some of his works have been recorded by Emmanuelle Bertrand. He use to work with Olivier Greif, and several works have been dedicated to him, including El Khoury's Third Sonata and Lemeland's Piano Concerto. Appointed Chevalier de l'Ordre des Arts et des Lettres and Chevalier de l'ordre des Palmes Académiques, Pascal Amoyel is the artistic director of the festival Notes d'Automne, a meeting between Music and Literature, in Le Perreux sur Marne.
In 2012, the International League against Racism and Anti-Semitism (LICRA) present him the first Jean Pierre-Bloch Prize, awarding an artist and his work in his relation to Human Rights.