---
Choir Of The Carmelite Priory, London & Simon Lloyd
---
Biographie Choir Of The Carmelite Priory, London & Simon Lloyd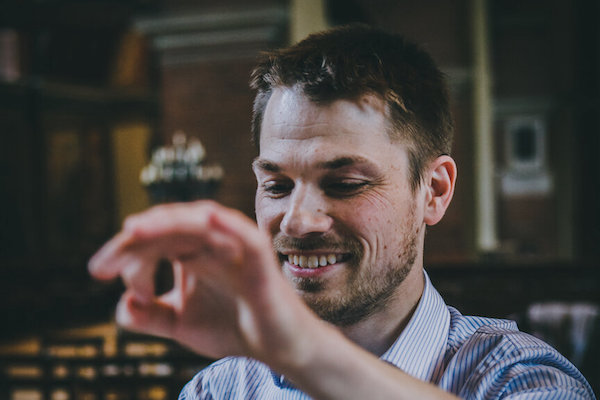 Choir Of The Carmelite Priory, London
(W8 4BB), is one of only a handful of Catholic churches in the UK to maintain a tradition of professional music.
As of 2019, the Choir's funding has been dramatically reduced - details here. However, the Choir still maintains a regular presence at the church, singing at the 11.00am Sunday Mass, and at Christmas and Easter. The Choir has among its members some of the finest young consort singers in London; however, although we continue to be an 8-voice ensemble, there are now usually only 4 singers at any given service. The [full] Choir also sings for Weddings and Funerals at the church and elsewhere by arrangement - please feel free to make an enquiry via the link below.
In recent years, the Choir has become known for its innovative project-based approach to music programming. The first project in 2016-17, Cardoso450, marked the 450th anniversary of the birth of the Carmelite composer Frei Manuel Cardoso and saw the Choir perform his Masses and Motets alongside music by his contemporaries, composers from the 'golden age' of Portuguese polyphony. Sadly, the Choir's exciting Forrest-Heyther Partbooks project was not able to continue in 2019 owing to the Choir's reduced resources.
Simon Lloyd
Having studied at Wells Cathedral School and The University of Manchester, I moved to London as organ scholar of Westminster Cathedral and subsequently spent five years as organist at St Etheldreda's, Ely Place – a stunningly beautiful 13th century chapel, before moving to my current post as organist & director of music at the Carmelite Priory in Kensington in 2012. I am fortunate to work with wonderful consort singers and perform in what I consider to be one of London's best acoustics.
Teaching has long featured alongside my performing. I taught at the wonderful, warmly-welcoming St George's Junior School in Weybridge as choral specialist and organist for six years, creating a chamber choir which toured to Europe, sang in the Barnardo's National Choral Competition final in 2016, and made a couple of trips to sing alongside the choir at the Carmelite Priory.
I'm now fortunate to be based in beautiful Wells, Somerset – a return home – teaching music to the remarkable pupils at Wells Cathedral School, one of the UK's five specialist music schools. I also coach the school's harpsichord pupils and co-ordinate the provision of Early Music, gradually winning the next generation over to quarter comma meantone temperament.
I hugely enjoy editing polyphony (with a zero added barlines policy), trying to keep the notation as faithful to the source as possible. It's something I have less time for now but after producing nearly 400 editions for the choir at the Carmelite Priory, I think repeating some repertoire is acceptable! It was not possible to edit every work for Cardoso450 from original sources, so a new complete edition of the works of the Carmelite composer Frei Manuel Cardoso remains a long-term project of mine.