---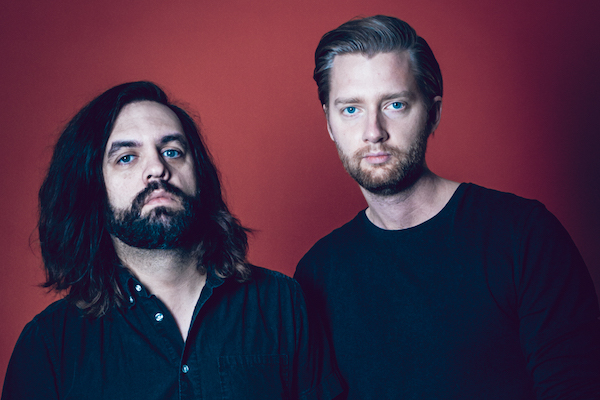 The Kiez
ein Garage-Rock-Duo aus zwei unterschiedlichen Kontinenten kommend, deren Musik eine Mischung aus flippigen atmosphärischem Rock mit Hall getränktem Soul und tanzbaren Beats ist. Als Fremde durch gemeinsame Freunde vorgestellt, fanden der Hamburger Produzent und Drummer Lucas Kochbeck und der Ex-Frontmann der Band Eagle-Seagull Eli Mardock aus den USA sofort zusammen. Die beiden tauschten über das Internet Demos und Ideen für Songs aus und produzierten so eine Sammlung von Demos, aus denen später ihre Debüt-EP "We Play" werden sollte.
"We Play" wurde am 02.02.2018 bei dem Hamburger Label Clouds Hill veröffentlicht. Weiterhin wird ihr Debütalbum "Hi, We Are The Kiez" 2019 über Warner Music Deutschland veröffentlicht. Ihre Einflüsse verschiedener Künstler sind offensichtlich, wie Iggy Pop, The Cure, Lou Reed, The Clash, Bowie, The Rolling Stones, sogar Peter Bjorn and John. Aber sie nur daran festzumachen, wäre zu einfach.
The Kiez haben ihre eigene Qualität und Unverkennbarkeit, was sie so hörenswert macht. Ja, sie bezeichnen sich selbst grob als "Garagenrock", aber diese Band ist in Wahrheit weit "musikalischer" als typischer Garagenrock. Dennoch haben sie diese typische Lässigkeit und Attitüde und diese, - wie soll ich es sagen -, Frechheit. Die ersten Songs von The Kiez entstanden mehr oder weniger aus heiterem Himmel. "Ich fühlte mich als müsste etwas aus mir ausbrechen", sagt Lucas Kochbeck. "Das war die Chance alles herauszulassen", so Mardock. "Ich fresse Dinge in mich hinein und bleibe ruhig. Ich öffne mich in Liedern. Wenn ich das nicht könnte, würde ich unter der Last von allem implodieren." Die Lieder verwandelten sich schnell in mehr als nur ein Ventil, um Ärger und Frustration zu verarbeiten. "Von Anfang an ging es in dieser Band nie um…. hey, sagen wir dieses unfassbar herausfordernde Album zu produzieren", sagt Eli Mardock. "In dieser Band kommt alles von allein. Wir versuchen nichts zu sehr, erzwingen nichts. Alles entsteht natürlich. Wir denken nicht zu weit, um es nicht zu zerstören. Wir verlassen uns in all unseren Songs auf unsere Intuition und unser Bauchgefühl."
Diese Sicherheit dringt durch jeden Track des Albums "Hi, We Are The Kiez", in dem die Band Einflüsse von Spaghetti Western bis hin zu Lou Reed und Bowie miteinander zu verschmelzen weiß.