---
Gábor Csordás, Noriaki Hosoya, Marty Risemberg
---
Biographie Gábor Csordás, Noriaki Hosoya, Marty Risemberg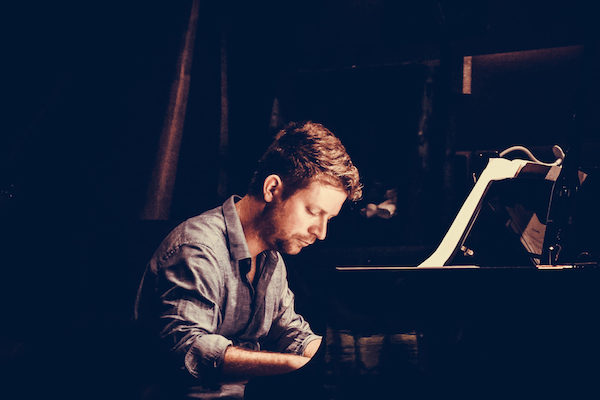 Gábor Csordás
From a young age Gábor has shown exceptional talent in composition and improvisation at the piano. He started learning at the age of 10. At the age of 12 he recorded improvisations on Mozart's themes. He also composed original music starting from the age of 14, which started to blend influences from classical music, jazz and popular music. This blend has been Gábor's essential trademark – the melodic power and harmony of classical music, the rhythm and improvised approach of jazz, and the sounds and arrangements of modern popular music. His teachers were Tamás Kereskedő, Albin Leszkovszky (classical piano), Zsolt Esze (jazz), János Nagy (jazz), György Bartók (composition).
Gábor is able to move effortlessly between genres. He has performed in concert halls, jazz clubs, improvised a solo concert in a church, and played a classical piano battle in a boxing ring in a discotheque – just to mention a few of his special performances. He recently gave two concerts at the FINA swimming World championships in Budapest, Hungary, performed at the Culture Capital of Europe Events in Linz, Austria, at the Soho House and Collegium Hungaricum in Berlin, amongst solo performances around Europe – mostly in Hungary, Germany, Austria and Italy. In 2019 he performed in Japan playing with Swansong trio in Shizuoka, Nagoya, Kyoto, Tokyo and Taketoyo.
Gábor's style feeds from both jazz and the european traditions. He is bravely jumping into adventurous moments, applies sudden changes that are not typical of this genre, and uses a very poetic, dynamic and grandiose approach reminiscent of romantic music.
He is also a sought pop music, film and theatre composer, and collaborator. He has an interest in technical things, gear, synthesizers, computer programs, so it's no surprise that he is also proficient as a sound designer, mix and mastering engineer. His first tunes were written on the C64 computer under the nickname "Carlos". These and his later, PC-tracker songs are available on gaborcsordas.com in mp3 versions. Later he switched to work with Logic, writing remixes and original tracks, and got recognition for his releases as a producer on Tokyo Dawn Records, mostly categorizable as funk, nu-jazz or electronica.
Upon his arrival to Berlin, Germany, he grounded his jazz trio "Swansong" with fellow musicians Noriaki Hosoya on bass and Andrea Zuliani on drums. Later Andrea was replaced by Washington resident Marty Risemberg. This current trio has recorded their debut album, which has been released in 2019 on Hunnia Records. The music is modern european jazz in the direction of ECM and ACT records.
Gábor also tried his powers as a pop-producer. He wrote chart-topping hit songs for X-factor wonder singer Youli and for German upcoming talent Lean Bravo. Recently composed a musical version of Saint-Exupery's "Little Prince", and music for a documentary film "EgoDetox". The music for "EgoDetox" has won the film music award at the 10th Bujtor István film festival.
His piano improvisations accompanying the poems of Júlia Szendrey became a part of the state Petőfi exhibition in Petőfi Literature Museum in Budapest.
He has released 3 albums of his own piano compositions, and he is a collaborator and composer on many recently released albums.