---
Mark Turner, Jason Palmer, Joe Martin, Jonathan Pinson
---
Biographie Mark Turner, Jason Palmer, Joe Martin, Jonathan Pinson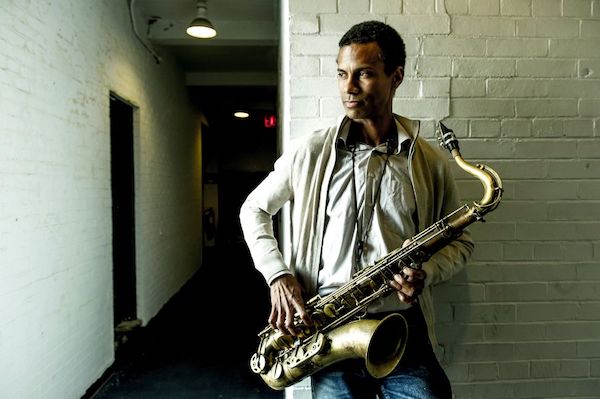 Mark Turner
is recognized as the premier saxophonist of his generation, having influenced an entire worldwide following of young and old saxophonists with his beautifully crafted improvisations, facile ear, graceful and effortless sound and selfless musicianship.
Born November 10, 1965 in Fairborn, Ohio, and raised in Southern California, Turner originally intended to become a commercial artist. In elementary school he played the clarinet, followed by the alto sax and then the tenor in high school. He graduated from Berklee College of Music in 1990 before moving to New York.
Mark Turner's sound is remniscent of that of Warne Marsh, in that he often produces a somewhat dry, woody tone. He also has elements of John Coltrane in his playing. Turner has mentioned both Marsh and Coltrane as influences, and has used elements of both players' styles in his music without resorting to mimicry. Turner's range extends effortlessly up into the high altissimo register, and he makes use of the full range of his instrument in his improvisations. His improvised lines tend to be harmonically and rythmically complex, but with a constant organic flow. His compositions often make use of repeated patterns, odd-metered time signatures, intervallic leaps, and also a selective use of space.
Mark Turner frequently collaborates with Kurt Rosenwinkel, Larry Grenadier, and Jeff Ballard, and has formed various collectives that include these musicians (M.T.B. and prominently, Fly). He has performed with the who's who of international jazz talent, ranging from Lee Konitz to the San Francisco Jazz Collective.