---
Biographie Hank Williams Jr.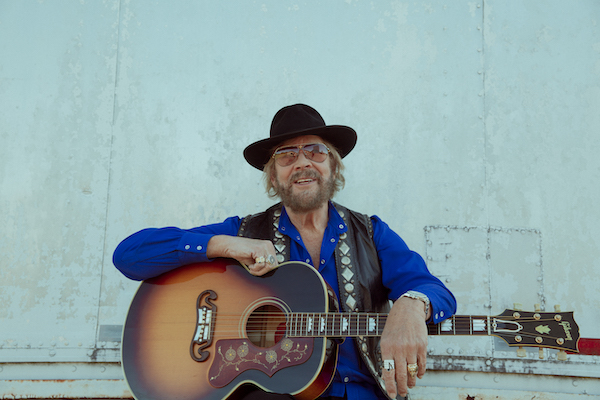 Hank Williams Jr.
With one of the most famous pedigrees in country music, Hank Williams Jr. spent his early career being told to perform and copy his father's music. Unlike many offspring of famous parents, however, he managed to emerge from his father's shadow, but only after he'd made a complete break in the late 1970s, reinventing himself as a rowdy country rocker.
Born Randall Hank Williams – better known as Hank Jr. – young Hank lost his father before he was four. Pushed into performing by his mother at the age of eight, Hank sang his father's biggest hits and made his first appearance on the Grand Ole Opry at 11. Though he had some success (his 1964 recording of "Long Gone Lonesome Blues" climbed to No. 5 on the country charts), Hank grew tired of living his life, as the title of his self-penned Top 10 hit reveals, "Standing in the Shadows." He made some attempts at rock and roll, performing under the name Rockin' Randall, and was desperately unhappy, falling into drug and alcohol abuse soon after the age of 18. He severed ties with his mother. In 1974, he tried to kill himself.
There was a doctor, he said: "You've been taught to look like, act like, and be like Hank Williams your whole life. He died at twenty-nine. And you're going to beat him." Those were his exact words. And he said, "I want you to start saying, 'the hell with that.' And you go do your thing and you kiss that other stuff goodbye." That was some pretty good advice.
Williams moved to Alabama in an attempt to pull his life together and find himself musically. He began a series of collaborations with Southern rock and Outlaw musicians – Waylon Jennings, the Marshall Tucker Band, Charlie Daniels, and others – and released Hank Williams Jr. and Friends, generally considered his watershed album. Tragedy struck the following year when, while climbing Ajax Mountain in Montana, Williams fell 442 feet, crushing his face and splitting his skull in two. After two years of reconstructive surgery and recovery – in which he relearned to speak (and sing) – he adopted his trademark beard, sunglasses, and hat and returned to the studio. He began the slow rebuilding of his career, this time entirely in the Southern country-rock genre.
In the last six months of the 1970s, Hank Jr. had two Top 10 singles – "Family Tradition" and "Whiskey Bent and Hell Bound"– the first salvos in a virtually uninterrupted barrage of 29 Top 10 hits, lasting through 1988. His appeal was primarily among young, rowdy audiences, drawn to his swaggering, hedonistic anthems. His banner year was 1982, when he had no less than nine albums on the chart at the same time, a record for country music. In 1988, he was named Entertainer of the Year by the CMA and the ACM.
In 2006, Williams was given the Johnny Cash Visionary Award at the CMT Music Awards and in 2008 was honored as a BMI Icon for his "unique and indelible influence on generations of music makers." Williams continues to tour and record, releasing It's About Time on the Nash Icon label in 2016.