---
Jean-Philippe Sylvestre, Orchestre Symphonique De Laval & Alain Trudel
---
Biographie Jean-Philippe Sylvestre, Orchestre Symphonique De Laval & Alain Trudel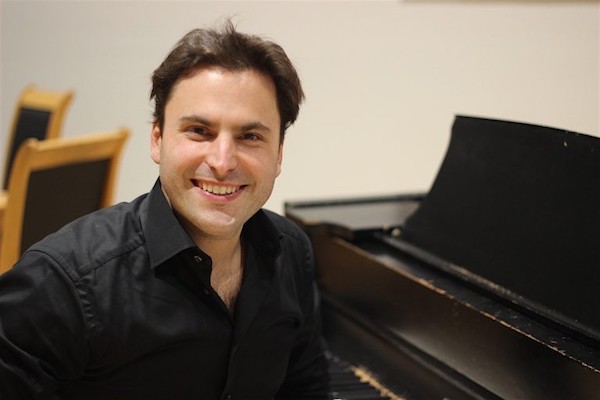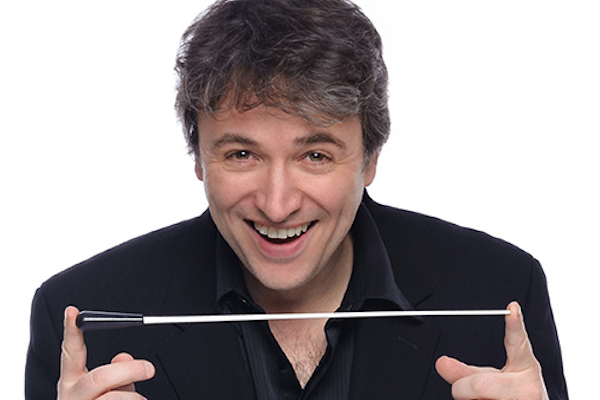 Jean-Philippe Sylvestre
is the laureate of the prestigious Virginia Parker Prize 2008, the highest distinction from the Canada Council for the Arts. In 2000 at the age of 17, pianist Jean-Philippe Sylvestre won first prize at the prestigious Montreal Symphony Orchestra Competition, as well as the People's Choice Award at the same competition. He is also laureate of the Young Performer Competition and Concertino Praga International Competition. He was three times recipient of the 1st prize at the Canadian music competition, and at one of these occasion, was the recipient of the highest score of the entire competition. He performs regularly as a soloist and recitalist across Canada, United States, South America and Europe. In 2014, he was pianist for the the Grands Ballets Canadien in Montreal. He his the recipient of the studio-prize residency in Paris 2016 from the Quebec Council for the art . This past June 1st, M.Sylvestre recorded with Metropolitan Orchestra conducted by Alain Trudel, a live perfomance of André Mathieu's Québec concerto and 2nd concerto by Rachmaninov. The CD under ATMA label was relased on august 25th and received numerous great reviews. During the past few months, M. Sylvestre was also performing with Quebec Symphonic Orchestra, at Bourgie hall and Place des Arts in Montreal, at Iles de la Madeleine, at St-Pierre des cuisines auditorium in Toulouse, Cortot hall in Paris and Palais des Beaux Arts in Brussels. Famous conductor Yannick Nézet Séguin qualifies Jean-Philippe Sylvestre as a poet of the piano.
Mr. Sylvestre has appeared at the Concertgebouw of Amsterdam, the Cité Internationale des Arts in Paris, the Salle Wilfrid Pelletier and Salle Pierre-Mercure in Montreal, the Glenn Gould Studio and the Georges Weston Hall in Toronto, the Fundação de Educação Artística in Belo Horizonte, Brasil, and the National Art Centre of Ottawa. In summer 2016, he was invited by Kent Nagano to perform in his «Virée classique» hosted by Montreal Symphony Orchestra. In 2014, he performs Rachmaninov 3rd piano concerto with Longueuil Symphony Orchestra as well as two recitals at the Montreal Conservatory of Music. In July 2011, he performed two concerts with the Orchestre Métropolitain conducted by Yannick Nézet Séguin to critical acclaim by both the public and critics alike. In 2009, he gave concerts in Santa Barbara, in Berlin as well as in Toronto where he perfomed a private recital for the honorable Adrienne Clarckson, general governor of Canada. More recently, he performed two recitals at La Chapelle Historique du Bon Pasteur in Montreal and in Berlin in November 2011.
He has performed as a soloist with Montreal Symphony Orchestra, Metropolitan Orchestra, Laval Symphony Orchestra, Longueuil Symphony Orchestra, Trois-Rivière Symphony Orchestra and Royal Conservatory of Toronto's Orchestra. He has collaborated with conductors such as Yannick Nézet Séguin, Richard Bradshaw, Simon Streatfeild, Fabien Gabel, Alain Trudel, Rolf Bertsch, Stéfane Laforest and Marc David. Mr. Sylvestre performed his own Wagnerian compositions of 23 paraphrases as well as Wagner\Gould transcriptions in conjunction with the Wagner Ring Cycle productions. In summers 2007-2008, he is giving recitals at the Orford Arts Centre as well as at the International Chamber Music Festival of Ottawa. He is then invited for the second time by Eric Friesen to his live show "Studio Sparks". In spring 2008, M. Sylvestre goes on a tour of 20 concerts throughout Quebec, New-Brunswick and Nova-Scotia organized by "Les Jeunesses Musicales du Canada". Jean-Philippe has taken part in several radio and television broadcasts, including Bravo TV, CBC and SRC.
M.Sylvestre won first prize at the Montreal Symphony Orchestra Competition, as well as the People's Choice Award at the same competition. The following year, at the CBC Young Performer Competition, he won second prize, the National Arts Centre People's Choice Award, the prize for the best interpretation of the contemporary work and a scholarship to attend the International Holland Music Sessions. In 2007, he wins the ''John Newmark'' award at the Prix d'Europe competition in Montreal. Jean-Philippe has also won first prizes at the Canadian Music Competitions and many concerto competitions, such as the Orchestre Symphonique de la Montérégie, the Orchestre Symphonique de Trois-Rivières and the Royal Conservatory of Music's Concerto Competition. Recently, Mr. Sylvestre won first prize at the Concours des Journées de la Musique Française, organized by Théâtre Lyrichorégra 20, in Montreal. His international prizes include the Concertino Praga Competition in 1997
Born in Ste-Julie, Québec, M.Sylvestre started his musical studies at the age of four. He is graduate of the École de musique Vincent-d'Indy and the University of Montreal where he obtained a bachelor with Marc Durand. In 2005, he obtained an Artist Diploma from The Glenn Gould Professional School of The Royal Conservatory of Music of Toronto under the tutelage of John Perry. After having studied many years in Italy at the International Accademia Pianistica ''Incontri col Maestro'' and in Germany under the direction of Louis Lortie, he now lives in Berlin. Following intensive coachings with Michel Dalberto, Jacques Rouvier, Gerhard Oppitz and Jerome Lowenthal, M.Sylvestre possesses a vast musical expertise. He has also played in master class for artist such as Leon Fleisher, Mikhail Voskresensky, Jan Marisse Huizing, Marie-Françoise Bucquet and Menahem Pressler.
Jean-Philippe Sylvestre is a Fellowship Recipient of the 2009 Music Academy of the West. He is also a 2006 RBC Youth Excellence Scholarship Recipient for The Banff Centre Music Festival as well as a Fellowship Recipient of the 2004 Aspen Music Festival and School. M.Sylvestre has been several times recipient of perfectionnement scholarships from the Canada Council for the Arts and from the Québec Council for the Arts.
Alain Trudel
Praised by La Presse for his "immense talent as conductor, musician and performer", Canadian conductor Alain Trudel is Music Director of l'orchestre symphonique de Laval and principal youth and family Conductor of the National Arts Centre Orchestra. He is also Principal Guest conductor of the Ottawa Symphony Orchestra, was Principal Guest Conductor of the Victoria Symphony Orchestra and guest musical advisor for the Manitoba Chamber Orchestra. Trudel was also the CBC Radio Orchestra conductor, taking the orchestra to new heights of artistic quality, as well as public and critical acclaim.
A frequent guest of the major orchestras in Canada, Trudel also appeared at the helm of orchestras in the UK, the USA, Sweden, Italy, Russia, Japan, Hong-Kong, Kuala Lumpur and in Latin America. Highly appreciated for his collaborative spirit, he has worked with many world-famous artists including Ben Heppner, Anton Kuerti, Measha Brueggergosman, Herbie Hancock, Branford Marsalis, Alain Lefèvre and Pinchas Zukerman.
Trudel made his Opera de Montréal debut in 2009, Conducting Mozart's Die Zauberflöte, as well as the 30th anniversary gala, which was released as a live CD and nominated at L'ADISQ award. In 2010 he also made his debut at l'Opéra de Quebec conducting their Gala as well as leading the 2011 production of Die Fledermaus. Since September 2012, he is music director of the Operas at the University of Western Ontario.
Trudel has always been highly committed to the new generation of musicians. He was for eight seasons (2004-2012) Conductor of the Toronto Symphony Youth Orchestra, and has been regularly invited to conduct the National Youth Orchestra of Canada since 2006. Their recording of Mahler's 6th Symphony and Le sacre du printemps was nominated as "Best Orchestral Album of the Year" at the 2010 Juno Awards. He is guest professor of orchestra and opera at the university of Ottawa.
First known to the public as a trombone soloist "The Jascha Heifetz of the trombone. Le Monde de la musique", Alain Trudel made his solo debut at the age of 18, with Charles Dutoit with l'Orchestre Symphonique de Montreal. He has been guest soloist with leading orchestras on five continents including l'Orchestre Philharmonique de Radio-France, the Hong-Kong Philharmonic, The Austrian Radio Orchestra, Carnegie-Weill Recital Nall (NY), Dresdner Neueu Musik Tage (Germany),Tasmania New Music Festival (Australia), Conservatoire National Supérieur de Paris (France), Festival Musica Strasbourg (France), Klangbogen Festival (Vienna), Akiyoshidai and Hamamatsu festival (Japan). Alain Trudel is very happy to come back to his roots, as he will be Hannaford Street Silver Band's principal guest conductor at the start of the 2010-2011season.
As a composer Trudel has been commissioned by the CBC, the National Art Center, the Toronto Symphony Orchestra, Bellows and Brass, among others. Hi works have been performed by orchestras in Atlanta, Québec, Toronto, Ottawa, Montréal, Kuala Lumpur, Buffalo.
Alain Trudel is the recipient of numerous Awards, among them the Virginia Parker, Le grand prix du disque Président de la République de l'Académie Charles Cros (France), the Heinz Unger Prize for conducting.