---
Adam Birnbaum, Jed Distler & Simon Mulligan
---
Biographie Adam Birnbaum, Jed Distler & Simon Mulligan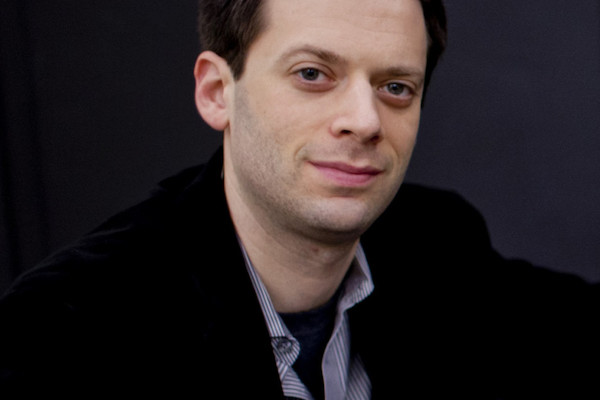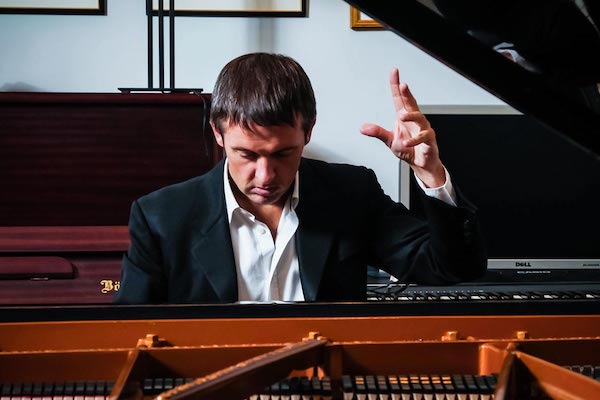 Adam Birnbaum
is emerging as one of the top young voices in jazz piano. Since receiving a graduate Artist's Diploma in jazz studies from The Julliard School in 2003, he has become a presence on the New York City scene as a leader and sideman, performing in such venues as the Village Vanguard, the Blue Note, Birdland, the Jazz Standard and Dizzy's Club Coca-Cola. He has also performed on many national and world stages, including the Gilmore International Keyboard Festival, the Kennedy Center, the Montreal Jazz Festival, The Spoleto Festival, The Red Sea Jazz Festival, The Rockport Chamber Festival, NPR Jazz Christmas, and the Capetown Jazz Festival.
As a leader, Birnbaum has released four albums under his name in Japan and the U.S. His first release, Ballade Pour Adeline, received a Gold Disk award from As a leader, Birnbaum has released four albums under his name in Japan and the U.S. His first release, Ballade Pour Adeline, received a Gold Disk award from Swing Journal as one of the top albums of 2006. Adam's U.S. debut Travels, released in 2009 under the Smalls record label, received enthusiastic reviews in Allmusic.com, All About Jazz and JazzTimes. Birnbaum's recent release Three of A Mind, featuring bassist Doug Weiss and drummer Al Foster, was hailed as "an eloquent dispatch from the heart of the contemporary piano trio tradition" by the New York Times, and received an Editor's Pick and four star review in Downbeat magazine.
As a sideman, Birnbaum's wide-ranging versatility and artistry have made him a first call for a wide variety of ensembles. He has performed or toured with established jazz artists such as Al Foster, Greg Osby, Regina Carter, The Vanguard Jazz Orchestra, and Jazz at Lincoln Center with Wynton Marsalis, as well as with young artists such as Darcy James Argue's Secret Society and Cecile Mclorin Salvant. Birnbaum has appeared as a sideman more than 25 albums.
Birnbaum is also recognized as a composer and arranger. Allmusic.com reviewer Ken Dryden said "Birnbaum's compositions prove immediately infectious, each with a hook that draws the listener along for the ride. "A review of Travels in JazzTimes praised the album's "stellar originals." In 2009 Birnbaum premiered Dream Songs, a trio suite based on the poetry of John Berryman. The work was commissioned by Chamber Music America. Since 2012 Birnbaum has worked with Chelsea Music Festival each year to arrange Bach, Debussy, Beethoven, etc, for his own trio featuring strings and other guests musicians.
Born and raised in Boston, Massachusetts, Birnbaum studied at the New England Conservatory of Music before moving to New York City in 2001, one of two pianists selected to participate in the Julliard School's inaugural jazz studies program. In 2004 he won the American Jazz Piano Competition and became the American Pianists Association's Cole Porter fellow in Jazz. That same year, he became the first jazz pianist to present a recital at the prestigious Gilmore Rising Stars Recital Series. In 2006, he received the first-ever "special mention" prize at the Martial Solal Jazz Piano Competition in Paris. He has toured West Africa and Asia sponsored by Jazz at Lincoln Center and the U.S. State Department. Adam has studied with Danilo Perez, Kenny Barron, and Fred Hersch.
Jed Distler
composer, pianist, writer and radio host, was born on December 8, 1956 in West Orange, New Jersey. He studied piano and music theory with Vera Tisheff until age 14, then attended the Juilliard Pre-College, where he studied composition with Lawrence Widdoes and Andrew Thomas. At eight, Distler met pianist, composer and arranger Dick Hyman, who became a lifelong friend and mentor. As a Sarah Lawrence College undergraduate, Distler studied piano with Stanley Lock, composition with David Maslanka, and counterpoint with Joel Speigelman. Other important teenage influences included composer/pianists Robert Helps and Frederic Rzewski.
In 1980 the jazz pianist Bill Evans asked Distler to edit his improvised solos for publication; Distler had just edited and transcribed a book of Art Tatum solos, published by Consolidated Music. Later on, Distler transcribed and arranged Bill Evans' music for Jean-Yves Thibaudet's Decca release "Conversations with Bill Evans," and was commissioned by Steven Mayer to transcribed further Tatum solos for concert and recording purposes.
After settling in New York City, Distler worked at Sarah Lawrence College as Music Director of the Theater Department from 1978 through 2002, and later as a guest faculty member, while pursuing an eclectic freelance career as composer and pianist. His diverse collaborations include many luminaries of opera, cabaret, dance, and new music. Andrew Thomas, William Schimmell, Andrew Violette, Alvin Curran and Frederic Rzewski are among the composers who have written works especially for Distler.
In 1987, Distler and his wife Célia Cooke (1948-2011) founded ComposersCollaborative, Inc., a not-for-profit organization devoted to presenting and producing new music. As artistic director, Distler created a number of innovative New York-based festivals and performance series.
He launched another career in 1992 as a professional freelance writer, contributing record reviews and articles to a number of publications (primarily Gramophone and Classicstoday.com), and annotating many box sets devoted to reissues of important pianists. In 2007, Distler helped to uncover the Joyce Hatto scandal, in which more than 100 CDs issued under her name turned out to have been stolen from recordings by other pianists.
In 2015 WWFM.Org The Classical Network chose Distler as the station's first Artist-in-Residence, inviting him to create, produce and host "Between the Keys," a weekly program encompassing a broad range of the piano world's artists, styles, genres, repertoire and trends. The show received ASCAP's 2017 Deems Taylor/Virgil Thomson Award for excellence in broadcasting.
After Célia Cooke's death, Distler married the Italian painter and art conservator Maria Scarpini, with whom he collaborates on artistic projects, including a 2013 multi-keyboard event that won a Guinness Book world record, and the chamber opera Tools, with libretto by Luigi Ballerini.
Distler's compositions, arrangements and piano performances are available on the Decca, Nonesuch, Point, Bridge, CRI, Musical Concepts and TNC labels. He also records for Steinway & Sons' Spirio high definition player piano. Further information is available at www.jeddistler.com, and www.composerscollab.org.
The Jed Distler Collection consists of audio-visual materials, and papers related to the Composers Collaborative and other aspects of Distler's varied career. Future additions to the collection are anticipated.
Simon Mulligan
has been described by The Times of London as 'the most abundantly gifted of pianists', by Yehudi Menuhin as 'one of the finest pianists I have ever had the pleasure of performing with' and by Herbie Hancock as 'phenomenal'. Following his début with the Royal Philharmonic Orchestra, Simon has performed and recorded with the BBC Symphony, Detroit Symphony (under Slatkin), English Symphony Orchestra (Boughton), Warsaw Sinfonia (Menuhin), Hong Kong Philharmonic (Atherton), Malaysian Philharmonic, and the Royal National Scottish Orchestra (Serebrier) to name a few.
Simon made his first compact disc under the direction of Yehudi Menuhin, which led to a seven-year collaboration and friendship, culminating in what was to be Lord Menuhin's final concert in Düsseldorf. Since then, recording highlights include Piano for Sony Classical, featuring his own arrangements, compositions, and adaptations for piano and orchestra. Simon has also made compact discs for Universal, Decca, Nimbus and Naxos. His recording The Piano Music of Alexis Weissenberg for Nimbus, includes spontaneous improvisations recorded in the presence of the composer.
As a chamber musician, Simon collaborates with many notable artists. Simon was just nineteen when he began worldwide tours with 'cellist Lynn Harrell. He soon began recital tours with violinist Joshua Bell, performing at every major international venue as well as a live broadcasts for Lincoln Center and the Grammy Awards. Simon has performed for President Barack Obama, Her Majesty The Queen and the Royal Family, and has collaborated with Dame Shirley Bassey, Branford Marsalis, Liza Minnelli, Van Morrison, and Sting.
Alongside an extensive solo repertoire and almost sixty concertos, Simon's focus on contemporary music has led to first performances of works by Hans Werner Henze, James MacMillan, Paul Moravec, Tobias Picker, Mark Anthony Turnage and Alexis Weissenberg. Simon's passion for improvisation has featured in numerous publications including Downbeat, JazzTimes, International Pianist, and Gramophone. He enjoyed a close friendship with film composer Michael Kamen, and is soloist on Kamen's album The New Moon in the Old Moon's Arms (for Decca), with the BBC Symphony conducted by Leonard Slatkin. He also collaborated with Kamen and is featured on the soundtrack to the HBO television series Band of Brothers, produced by Steven Spielberg and Tom Hanks. As a jazz pianist, he gives concerts with his London quartet and New York trio.
Last season saw a Beethoven album release on Arkiv, performances at Colombia's Mozart Festival and concerto appearances with Leonard Slatkin and the Detroit Symphony Orchestra. Simon is a Steinway Artist and has recorded over forty hours of music for the Steinway Spirio, a new high-resolution playback piano.
A Music Scholar of St Paul's School in London, Simon began his studies with Andrew Pledge, before winning a scholarship to study with Alexander Kelly at the Royal Academy of Music and Jacques Rouvier in Paris. He also studied Beethoven at the personal invitation of Alfred Brendel. Simon won a further scholarship to the International Piano Academy at Italy's Lake Como where he began his studies under Alexis Weissenberg. Simon is one of the youngest recipients to be awarded the prestigious Fellowship of the Royal Academy of Music for his musical achievements. He additionally counts among his mentors Charles Rosen and Murray Perahia.