---
Biographie Shaman's Harvest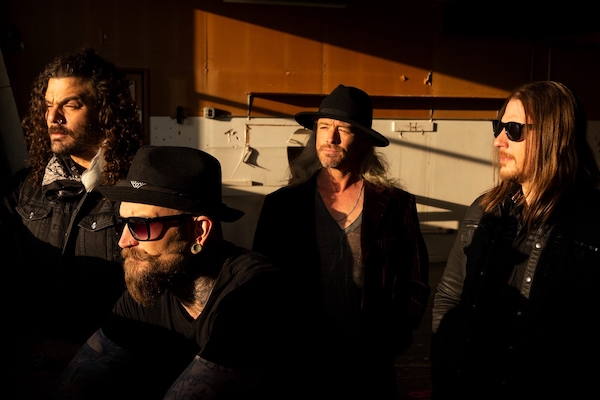 Shaman's Harvest
is a rock band from Jefferson City, Missouri. Bassist Matt Fisher, singer Nathan "Drake" Hunt and guitarist Josh Hamler founded the band in 1996. Ryan Tomlinson joined the band on lead guitar for their 2009 album Shine. Shaman's Harvest released their fifth full-length album titled Smokin' Hearts & Broken Guns on September 16, 2014. This release marked the band's debut on Mascot Records, a Mascot Label Group sub-label.
The band released three albums in their early years: Last Call for Goose Creek (1999), Synergy (2002) and March of the Bastards (2006). In 2009, the single "Dragonfly" reached #16 on Billboard's Active Rock chart, #9 at Heritage Rock, and #34 on Billboard's Rock Songs chart. The single sold over 130,000 copies and the album sold 33,000+ copies. The song appeared on the soundtrack of the motion picture Legendary.
In early 2010 Shaman's Harvest recorded "Broken Dreams" as the theme song for wrestler Drew McIntyre of the WWE. They continued that relationship, supplying "End of Days" as the entrance track for Wade Barrett and The Corre. Their song "Anger" appears in the feature film No One Lives.
During the recording of their album Smokin' Hearts & Broken Guns, Hunt was diagnosed with throat cancer, and he received treatment during the recording of the album. Lead guitarist Ryan Tomlinson left the group in September 2014 to concentrate on his band Driving Wheel and the new country act Murphy's Ford. He was replaced by guitarist Derrick Shipp for the tour supporting Smokin' Hearts & Broken Guns. Drummer Joe 'Baggins' Harrington also joined the band during this period.