---
Fabrizio Iacoboni & Alessandra Felice
---
Biographie Fabrizio Iacoboni & Alessandra Felice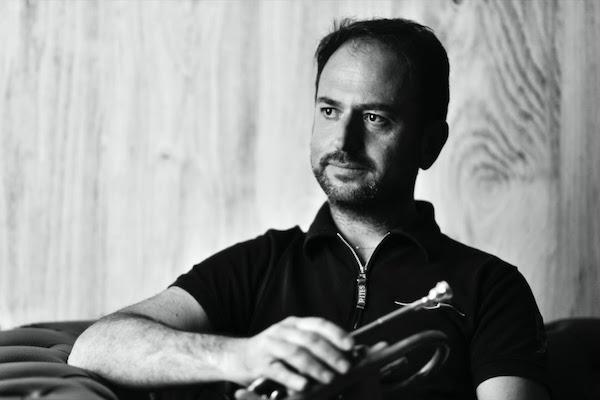 Alessandra Felice
She graduated in piano from the "Stanislao Giacomantonio" Conservatory of Music in Cosenza under the guidance of Orazio Maione and Giacomo Pellegrino.
She enriched her solo repertoire and opera musical preparation with Bruno Canino, Aquiles Delle Vigne, Maurizio Colacicchi, Piernarciso Masi, Konstantin Bogino, Daniel Rivera, Orazio Maione and Rocco Filippini at the "Accademia Nazionale Santa Cecilia" for chamber music.
She graduated in DAMS (specialization in music and theater) at the University of Calabria, with an experimental thesis "The musical instruments of classical antiquity and today's performance practice". This thesis highlights the philological and musical experiences of research groups for music, dance and theater of the Greek and Roman era, groups that contributed to the reconstruction of the instruments and music of that historical moment.
She is active in various chamber ensembles ranging from duo to quartet, with a predilection for the four-hand piano repertoire, the opera repertoire and chamber music. She has longstanding collaborations with important musicians and orchestra professors: flutists such as Angelo Persichilli, Andrea Oliva, Antonio Amenduni, Christina Fassbender, Andrea Manco, Maurizio Valentini; among others Nicola Mazzanti, Calogero Palermo, Luca Vignali; the trumpeters Omar Tomasoni and Giuliano Sommerhalder with whom she collaborated, as a pianist, at the International Trumpet Competition "Girolamo Fantini" in Rome.
She currently collaborates with the Italian Academy "Scatola Sonora" (Rome) in annual master classes and as a piano teacher; at the Conservatory "Luisa D'Annunzio" in Pescara she is a piano collaborator for the stage art class.
Alessandra formed the Metis Piano Duo with the pianist Loretta Proietti, with whom she recorded the CD "EnSuite" for Da Vinci Publishing label.
Fabrizio Iacoponi
He graduated with honours at the Conservatory of L'Aquila in 1999 with Sandro Verzari. He subsequently improved his skills with Giuseppe Bodanza, Luciano Cadoppi, at the North Western University of Chicago with Rex Martin, Charlie Geyer and Barbara Butler and after with Gabor Tarkovi, Andrea Conti and Max Sommerhalder. He quickly established a career as principal trumpeter with the Orchestra dell'Accademia del Teatro alla Scala also performed as a soloist and immediately after with Luigi Cherubini Orchestrale d by Riccardo Muti and in 2002 he was the winner at Orchestra Sinfonica di Roma where he worked until 2009.
Fabrizio has worked with Orchestra del Teatro alla Scala, Orchestra Filarmonica della Scala, Accademia Nazionale di Santa Cecilia, Teatro dell'Opera di Roma, Orchestra Regionale Toscana, and he has also given guest performances as Principal Trumpet player with the Orchestra Sinfonica Abruzzese, Camerata Musicale di Prato, Rotterdam Philharmonic Orchestra, Tampere Philharmonic Orchestra.
He has performed under the direction of Ranzani, Marshall, Pappano, Chung, Sawallish, Temirkanov, Prêtre, Barshai, Muti, Shani, Rouvali in the most prestigious concert halls of the world such as Cadogan Hall, Teatro alla Scala, Boston Symphony Hall, Berliner Philharmonie, De Doelen, Musikverein. Fabrizio is professor of trumpet at the Conservatory of Music "Nicola Sala" of Benevento (Italy).