---
Album info
Album including Album cover Booklet (PDF)
Johannes Brahms (1833 - 1897): Violin Sonata No. 1 in G Major, Op. 78:

1

Brahms: Violin Sonata No. 1 in G Major, Op. 78: I. Vivace ma non troppo

10:50

2

Brahms: Violin Sonata No. 1 in G Major, Op. 78: II. Adagio

07:30

3

Brahms: Violin Sonata No. 1 in G Major, Op. 78: III. Allegro molto moderato

08:47

Violin Sonata No. 2 in A Major, Op. 100:

4

Brahms: Violin Sonata No. 2 in A Major, Op. 100: I. Allegro amabile

09:06

5

Brahms: Violin Sonata No. 2 in A Major, Op. 100: II. Andante tranquillo

07:01

6

Brahms: Violin Sonata No. 2 in A Major, Op. 100: III. Allegretto grazioso

05:46

Violin Sonata No. 3 in D Minor, Op. 108:

7

Brahms: Violin Sonata No. 3 in D Minor, Op. 108: I. Allegro

07:55

8

Brahms: Violin Sonata No. 3 in D Minor, Op. 108: II. Adagio

05:06

9

Brahms: Violin Sonata No. 3 in D Minor, Op. 108: III. Un poco presto e con sentimento

03:00

10

Brahms: Violin Sonata No. 3 in D Minor, Op. 108: IV. Presto agitato

05:57

Johannes Brahms:

11

Brahms: Scherzo in C Minor, WoO 2 (from F-A-E Sonata)

05:32

Total Runtime

01:16:30
Info for Brahms: The Violin Sonatas

Following the model of Josef Suk and Julius Katchen, whose recording they regard as the benchmark, Amaury Coeytaux and Geoffroy Couteau offer a version of these masterpieces notable for its plenitude of sonority, at once intense and reserved in its expression.
To complement the three sonatas, the two artists have added the appealing Scherzo from the 'F-A-E' Sonata jointly composed by Schumann, Brahms and Dietrich for their friend, the eminent violinist Joseph Joachim. This youthful piece already contains the seeds of Brahms's fierce yet lyrical poetry.
Amaury Coeytaux, violin
Geoffroy Couteau, piano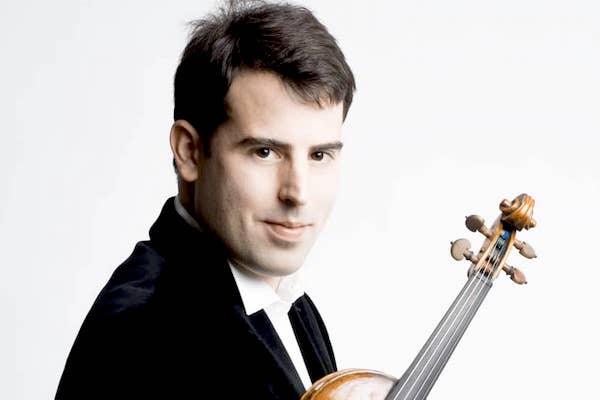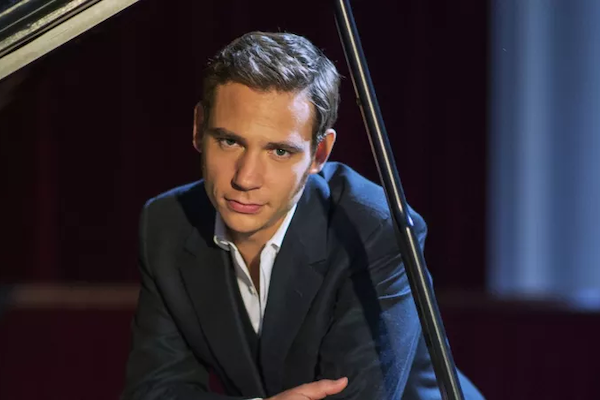 Amaury Coeytaux
Hailed by The Strad as an 'exceptionally sensitive and poetic' musician, the French violinist Amaury Coeytaux has won universal praise for his profound interpretations filled with artistic grace and sensibility. An established soloist and chamber musician, he has carved out a unique niche as one of the most multi-talented and versatile artists across the globe.
Alongside his career as a soloist, Amaury Coeytaux was leader of the Orchestre Philharmonique de Radio France from 2012 to 2017, having occupied the same post with the Orchestre d'Auvergne from 2008 to 2012. The dual role of concertmaster and soloist has led him to direct many concerts from the leader's desk, and he continues to combine conducting and performing in his current engagements.
In 2016 he joined the Quatuor Modigliani as first violin. The quartet's established career on the international scene has led to invitations to perform in some of the foremost concert venues around the world. He performs on a 1773 Guadagnini violin.
Geoffroy Couteau
Brahms has always fascinated Geoffroy Couteau. After winning First Prize at the International Johannes Brahms Competition in 2005, he went on to record the composer's complete solo piano works for La Dolce Volta. The specialist press unanimously acknowledged this extraordinary discographical venture by categorising it among the finest recordings of the year 2016.
Geoffroy Couteau has appeared in some of the world's most prestigious venues, including the Main Auditorium of the Forbidden City Concert Hall in Beijing, the Amsterdam Concertgebouw, the Cidade das Artes in Rio de Janeiro, the Auditorium of the Musée d'Orsay, the Philharmonie de Paris, the Maison de Radio France, the Salle Gaveau and the Grand Théâtre de Bordeaux.
He is a regular guest at such festivals as Piano aux Jacobins, Menton, Saintes, Radio France-Montpellier, Lille Piano Festival, L'Esprit du Piano in Bordeaux, the Printemps des Arts de Monte-Carlo, Piano en Valois, the Chopin festivals of Nohant and Bagatelle, the Festival Messiaen au Pays de la Meije, and the Eygalières Festival.
Geoffroy Couteau had a dazzlingly successful career at the Conservatoire National Supérieur de Musique et de Danse de Paris, where he studied with Michel Béroff.
He is now artist in residence at L'Arsenal de Metz, a fertile collaboration that showcases his musical qualities.

Booklet for Brahms: The Violin Sonatas