---
Album info
Album including Album cover
Stefano Landi (1587 - 1639):

1

Landi: Death of Eurydice (After Stefano Landi)

05:44

Claudio Monteverdi (1567 - 1643):

2

Monteverdi: In the Underworld (After Claudio Monteverdi)

05:08

Domenico Belli (1550 - 1627):

3

Belli: Turning Back (After Domenico Belli)

05:18

Georg Friedrich Händel (1685 - 1759):

4

Handel: In Mourning (After George Frideric Handel)

06:38

Georg Philipp Telemann (1681 - 1767):

5

Telemann: After Eurydice (After Georg Philipp Telemann)

05:47

Claudio Monteverdi, Stefano Landi:

6

Monteverdi, Landi: Death of Orpheus (After Claudio Monteverdi & Stefano Landi)

04:33

Total Runtime

33:08
Info for Orpheus Uncut

Orpheus uncut is an imaginary web-opera conceived by the highly innovative conductor Martin Wahlberg and his Orkester Nord. Born out of the pandemic crisis, this six-part webseries focuses on the well-known Orpheus myth, that it undertakes to present in its full, uncut version. To do so, it draws on beautiful works by Haendel, Monteverdi, Telemann, Belli and Landi, as well as an intriguing and yet highly beautiful visual aesthetic. Its short form offers a completely new kind of musical experience, coupling its powerful and captivating images with a most attractive cast and a superb musical selection, and thus announces one of the most promising futures for the opera scene.
Ditte Marie Bræin, soprano
Beate Mordal, soprano
Håvard Stensvold, baritone
Ebba Rydh, alto
Orkester Nord
Vox Nidrosiensis
Martin Wåhlberg, conductor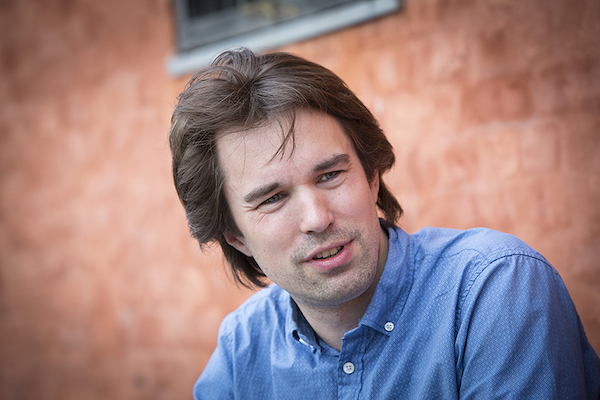 Orkester Nord
(previously known as Trondheim Barokk) is one of the leading period instrument orchestras in Scandinavia, specializing in the performance of Baroque and Classical music on historical instruments. The orchestra, founded in Trondheim, Norway, in 2009 by cellist Martin Wåhlberg and plucked instrument player Erik Skanke Høsøien, aims to explore the repertoire of the seventeenth and eighteenth centuries in new ways. Orkester Nord regularly collaborates with some of the most oustanding artists of today's musical scene with singers such as Ian Bostridge, Karina Gauvin or Ann Hallenberg. The orchestra also develops staged productions with world leading artistic and institutional partners.
Orkester Nord is characterized by its youthful energy and its freshness of approach and has been praised for its musical inventiveness and fascinating discoveries. Critics often underline the players' captivating, energetic drive and their high quality of performance. Orkester Nord plays a key role in exploring new aspects of seventeenth- and eighteenth-century music by finding an increasing number of true hidden gems in the vast musical repertoire of these periods. A major focus for the group has been the Scandinavian music from these periods, notably the vibrant musical culture of the seventeenth-century Swedish court and the traditional musical culture of Norway, but they have also explored the French music of the late eighteenth century. They often embark on projects that place the music from these periods in their larger cultural context, emphasizing the "reunion of the arts", between music and dance, music and travel, and, most notably, music and literature.
Orkester Nord takes particular pride in its close ties with the culturally mesmerizing city of Trondheim. Known in ancient times as "Nidaros", Trondheim was the main capital of Catholicism in Northern Europe and is home to the largest cathedral in Europe north of Cologne. The Dome of Nidaros, Nidarosdomen, magnificently restored throughout the nineteenth century, and still a major centre of pilgrimage, is one of Norway's finest performance venues. Orkester Nord regularly performs in the cathedral and collaborates closely with the cathedral's musical programme.
Orkester Nord appears regularly at virtually all major Norwegian festivals and venues and is invited to festivals throughout Europe. The ensemble has also toured in Latin America. Orkester Nord has appeared on radio and on television in Norway and France. Orkester Nord has collaborated with some of the foremost musical personalities on today's scene. In 2018 the ensemble changed name to Orkester Nord.
Martin Wåhlberg
is behind Orkester Nord's many innovative programmes and fresh approaches. His combination of historical imagination and musical curiosity has led to a series of pioneering undertakings.
Martin Wåhlberg studied modern cello and baroque cello at the conservatories of Rouen and Trondheim as well as at the Conservatoire Supérieure de Paris-CNR. As a cellist, he has appeared with a number of chamber groups and ensembles in Norway and abroad. He also studied History of Literature and the Arts at the University of Trondheim and at the Sorbonne in Paris, completing a PhD in 2011.
His combined interest in eighteenth-century literature and music lies behind a series of Trondheim Barokk projects. This is notably the case of his discovery of the music of eighteenth-century French novels. This culminated in the CD "Le Roman des Lumières", issued with French label K617. The recording received considerable critical acclaim. Wåhlberg's special interest in French eighteenth-century music and culture is sure to inspire many more of Trondheim Barokk's future productions.
Martin Wåhlberg has conducted Orkester Nord in a number of programmes in Norway and throughout Europe. He has published two books, one in French, La Scène de musique dans le roman du XVIIIe siècle with French publisher Classiques Garnier, and one in Norwegian, Opplysningens sorte får, on Jean-Jacques Rouseau, with Norwegian publisher Humanist forlag.
Wåhlberg has received a number of Norwegian and international prizes for his work.

This album contains no booklet.