---
Album info
Album including Album cover
1

Smile Pretty For The Camera

06:09

2

This Elevator Goes Up

05:52

3

Pavement Grass

05:28

4

Your Shadow Looms Large

05:52

5

Isosolost

05:51

6

The Swimmer

05:10

7

Lacuna

08:26

8

Exit This Way

03:06

Total Runtime

45:54
Info for Lacuna

When guitarist Tom Hamilton and pianist Holly Bowling get together to improvise, they don't talk about the music. That conversation happens with their instruments once they start playing. Indeed, on Lacuna, their first duo recording together, Hamilton and Bowling explore the outer limits of improvisation through a series of ambient excursions that showcase their powerful musical connection.
"We've never talked about our playing, like, ever," Hamilton says. "It's never something that we've had to speak about," Bowling adds.
The two Ghost Light bandmates met at a small festival in Maryland in 2016 when Hamilton invited Bowling to sit in on keys with his then-band American Babies. "It's always really fun when you play with someone for the first time and you feel like you're instantly speaking the same language," Bowling says.
The pair would trade sit-ins — occasionally playing as a duo — before forming Ghost Light in late 2017, touring heavily, and releasing the band's debut album Best Kept Secrets in 2019. When the pandemic shut down the world in March 2020 and put Ghost Light on pause, Bowling isolated in her home in Northern California and Hamilton essentially lived in his Philadelphia studio, The Ballroom.
That summer, Bowling was pregnant with her first child and embarked on a cross-country road trip with her husband to visit her family in Maine. On her way back home in September, she took a detour to visit Hamilton at The Ballroom. The pair caught up, sat down at their instruments, and hit record. "It was all very organic," Hamilton recalls. "We hit save, she left, and we didn't talk about it." In fact, the music sat on a hard drive unheard until Hamilton, bored one day last February, listened back and realized they had something special. The resulting 46 minutes of ambient instrumental improvisation became Lacuna. Recorded in one take with no overdubs, the pair had to reverse engineer the album, splitting the improvisation into eight tracks with names.
"We were just playing to play," Bowling notes. "I was so intensely missing that spark and connection of playing music with someone else and having that back and forth. It was the happiest I had been in ages, even though the music sounds pretty dark in places, and it was definitely a very dark time. Tapping into that and then getting it out was cathartic."
Lacuna is patient, brooding, and meditative. It's a chance to listen in on the ongoing musical conversation that makes Hamilton and Bowling's relationship so special. You can hear that back and forth on "Isosolost," which begins with Hamilton interpolating the riff from Ghost Light's "Isosceles." Bowling plays along before the music intensifies and veers off course — building to the album's most cathartic peak. "It's like reaching out in the dark for something familiar for just a minute," Bowling says.
The pair also took new sonic approaches on Lacuna. "We're both using acoustic instruments, but we're using them in weird ways," Bowling notes. "We're using pedals, there's a lot of percussive stuff, and almost unpitched noises and sounds." Those techniques are apparent on the eerie "Pavement Grass," which bleeds into the melodic "Your Shadow Looms Large," one of several tracks that could be mistaken for a fleshed-out composition, not a spontaneous improvisation.
For both Hamilton and Bowling, Lacuna marks a return to their classical roots. Bowling has been playing classical piano since she was 5 and trained at San Francisco State University. Hamilton began playing drums at 5 as well, later becoming the youngest member of Philadelphia's All City High School Orchestra as a fourth grade percussionist and stayed in that role until he switched his focus to guitar in high school. On Lacuna, the pair embrace their classical past by putting a fresh, experimental spin on the genre.
The title Lacuna came from one of the many books Bowling read during quarantine. She didn't know what the word meant so she looked it up and found that the definition — a gap, an unfilled space, or an intentional, extended passage in a musical work during which no notes are played — perfectly encapsulated the pandemic era and the sounds the pair had made while living through it.
It's also appropriate, considering that Bowling and Hamilton are both renowned for the music they spontaneously create onstage, filling the gaps within composed songs. "I've felt more and more comfortable in those in-between spaces," Bowling says. "That's really where I've been wanting to spend my time, and with this project, that's the entire thing."
Tom Hamilton, guitar
Holly Bowling, piano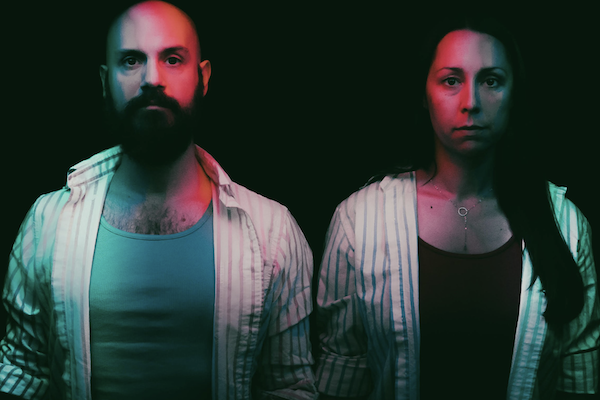 Tom Hamilton
first started playing guitar when he was 12 and switched to bass when he was 14 to join a local band because they had an open space at that position. Hamilton was in a few bands with soon-to-be Aerosmith guitarist Joe Perry. One of the bands was simply called "The Jam Band". The band broke up and Hamilton and Perry both moved to Boston to start another band and met Steven Tyler at a local club called "The Barn". Tyler's band also broke up and the three joined together. The three became a power trio with Hamilton on bass, Perry on guitar, and Tyler on drums and vocals. Then Ray Tabano joined and eventually Joey Kramer joined in replacing Tyler on drums so he could focus on vocals. Tabano was replaced by Brad Whitford and Aerosmith was born.
Holly Bowling
Whether behind the piano on a windswept mountainous cliff, at a hallowed venue such as Carnegie Hall, or playing shoulder-to-shoulder with some of the most legendary musicians in history, solo pianist Holly Bowling subverts convention with virtuosic playing, emotional immersion, and a thirst for invention. In 2015, she arrived as an exciting outlier on Distillation Of A Dream: The Music Of Phish Reimagined For Solo Piano. As her profile rose, she delivered Better Left Unsung only a year later. For this triple-LP, she re-arranged iconic moments from the Grateful Dead on her piano. It bowed in the Top 25 of the Billboard Top Classical Albums Chart. She went on to share the stage with everyone from The Dead's Weir and Phil Lesh to Warren Haynes, John Scofield, Jim James, Branford Marsalis, Don Was, Robert Randolph, Greensky Bluegrass, and more. Along the way, she graced the bills of Lesh's Terrapin Crossroads and Haynes's annual Christmas Jam and unveiled the concert recording Live at the Old Church. Simultaneously, she co-founded improvisational rock outfit Ghost Light in 2018. Engaging a faithful audience even in the midst of the "new normal" of 2020, she launched a series of living room livestreams chronicled on the eight-volume Alone Together: The Living Room Sessions highlighted by her innovative re-imaginings of Radiohead, Nine Inch Nails, and many others.
Acclaimed by Rolling Stone, Billboard, Relix, and more, she once again flips the script on her 2020 album and second reimagining of Grateful Dead staples entitled Seeking All That's Still Unsung.

This album contains no booklet.