---
Album info
Album including Album cover
I`m sorry!
Dear HIGHRESAUDIO Visitor,
due to territorial constraints and also different releases dates in each country you currently can`t purchase this album. We are updating our release dates twice a week. So, please feel free to check from time-to-time, if the album is available for your country.
We suggest, that you bookmark the album and use our Short List function.
Thank you for your understanding and patience.
Yours sincerely, HIGHRESAUDIO
1

Billy Jack

06:57

2

You're Everything

04:50

3

We're A Winner

05:32

4

Stairway To The Stars

04:56

5

Brooklyn Blues

02:56

6

Once In A Lifetime

05:53

7

Just To Keep You Satisfied

05:17

8

Sacred Sounds

08:16

9

Long As You're Living

04:40

10

Love Will Find A Way

06:31

Total Runtime

55:48
Info for Love Will Find A Way

Philip Bailey the brilliant falsetto voice behind Earth, Wind & Fire, is an American music legend. The 8-time Grammy Award winning recording artist, songwriter and producer has influenced music artists and a popular culture over the past five decades. Growing up in Denver, Colorado Bailey listened to R&B, gospel, rock and pop alongside what he refers to as real jazz: Miles, Coltrane, Art Blakey, immortal jazz singers like Sarah Vaughan, Nancy Wilson and Dinah Washington.
Love Will Find a Way, Bailey's newest solo album on Verve Records (June 21) is a continuation of his musical exploration and another step in his solo career. The album features trusted friends like bassist Christian McBride, iconic jazz pianist Chick Corea and drum legend Steve Gadd. Bailey also tapped several of the brightest contemporary lights in jazz, R&B, pop and more as collaborators: keyboardist Robert Glasper, saxophonist Kamasi Washington, rapper, musician and producer will.i.am, trumpeter Christian Scott aTunde Adjuah, singer-songwriter Bilal, singer-saxophonist Casey Benjamin, guitarist Lionel Loueke, drummer Kendrick Scott and bassist Derrick Hodge, among others.
Bailey says the album, "There was a flow to the project that was reminiscent of back in the day, when we used to do those records with the Fire and we had what I call our A-team. This record is opening up real vivid possibilities of where I'm going from here. I see a runway that will allow me to build on this vision."
On Love Will Find a Way, Bailey proves that the atmosphere and ideas that made Earth Wind & Fire possible—a respect for genuine musicianship, a conviction that all music matters—are alive and well in 2019.
"It was a mutual admiration society—for real," says Bailey, 67 At the same time, Bailey was struck by the sheer newness he heard around him: "Artists like Robert and Kamasi and Christian, they embrace the nuances of jazz and its historical value, but they've really infused the game with new possibilities. And I've been the recipient of infusion."
Above and beyond its genre-bending, cross-generational musical synthesis, Love Will Find a Way also addresses these troubled and divisive times. In Bailey's poignant interpretations of songs like Curtis Mayfield's "Billy Jack" and "We're a Winner" and the Abbey Lincoln/Max Roach-associated "Long as You're Living," he addresses pertinent themes of social justice and self-empowerment. At its core, rather than becoming mired in politics, Bailey's message is one of optimism for all humanity. "That's in keeping with my philosophy and Earth Wind & Fire's philosophy," he says. "It was something that is a continual thread of what we've done over our almost 50-year career. So that's just staying true to who I am."
Love Will Find a Way came together over a two-year period, and was initiated after Bailey started becoming aware of this forward-looking, all-embracing jazz generation. "I'd heard Rob Glasper was giving jazz a facelift," Bailey says, and after attending the keyboardist's live show, he was sold. Not only was the music hot and progressive, but the crowd was hip, diverse, youthful and passionate. Bailey quickly brought Glasper on board to play on and produce some tracks, and he became invaluable to the singer in recruiting musicians and other decisions. But Bailey also continued with his own research. At Jazz Fest in New Orleans, he made a point of catching Kamasi Washington's set and had a small-world moment. "Lo and behold, he introduced his father, [the woodwinds player Rickey Washington]. Me and Rickey had known each other for years!" Bailey recalls, chuckling. "We went to the same church! Kamasi went to bible school with my kids." A who's who of musicians, producers and arrangers became involved over time, including keyboardist-arranger Herman Jackson, vocal producer Harvey Mason Jr., jazz-piano stalwart Kenny Barron, drummer Teddy Campbell and Bailey's wife, vocalist Valerie Bailey, to name just a few.
The album kicks off with a West African-tinged take on Mayfield's "Billy Jack," a perfect opportunity for Bailey to pay homage to perhaps his greatest falsetto influence. Bailey and Corea look back to the heyday of jazz fusion with a sweetly grooving rendition of the Return to Forever classic "You're Everything." Bilal provides gorgeous vocal backing for Bailey on Mayfield's "We're a Winner," before Christian Scott aTunde Adjuah, on plangent trumpet, and will.i.am, laying down a tribal beat on drums, highlight the mostly instrumental "Stairway to the Stars." On "Brooklyn Blues," Bailey uses his Kalimba to create a meditative ambiance atop simmering 21st-century jazz rhythms. Talking Heads' "Once in a Lifetime" is reinvented here as an atmospheric slow jam, with spoken word by Bailey. "Just to Keep You Satisfied" is a beautifully reverent tribute to Bailey's idol Marvin Gaye. Kamasi Washington's robust tenor saxophone is an impeccable match for the '70s-tinted spiritual vibe of "Sacred Sounds." On the title track, Pharoah Sanders' "Love Will Find a Way," Bailey's falsetto finds a sublime complement in Casey Benjamin's saxophone and Vocoder. And he looks to famed bassist and collaborator Christian McBride to properly funk up "Long As Your Living."
McBride says of Bailey and the Earth, Wind & Fire legacy, "I can't think of any other group that did such a masterful job at combining all these different elements of jazz, the avant-garde, African music, Brazilian music, funk and rock."
Bailey, Verdine White and Ralph Johnson continue to carry the torch for the group's late founder, Maurice White, at packed halls and amphitheaters around the world. The group thrives today as Recording Academy Lifetime Achievement Award winners, Rock and Roll Hall of Fame inductees and one of the best-selling bands in the history of recorded music.
Away from Earth Wind & Fire, Bailey has also found tremendous success. His 1984 duet with Phil Collins, "Easy Lover," became a worldwide No. 1 smash, and he's recorded acclaimed albums in gospel and jazz. In the latter genre, Bailey released Dreams in 1999 and Soul on Jazz in 2002, in addition to collaborations with Stanley Turrentine, Dianne Reeves, Fourplay, George Duke and Stanley Clarke, Nancy Wilson and others. Still, nothing has compared to Love Will Find a Way.
Philip Bailey, vocals
Chick Corea, piano
Robert Glasper, keyboards
Lionel Loueke, guitar
Kamasi Washington, saxophone
Christian Scott aTunde Adjuah, trumpet
Casey Benjamin, saxophone, vocals
Christian McBride, bass
Derrick Hodge, bass
Steve Gadd, drums
Kendrick Scott, drums
Produced by Robert Glasper and Philip Bailey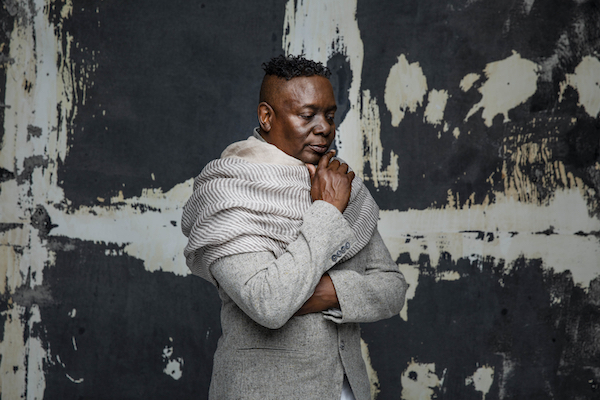 Philip Bailey
The voice of Philip Bailey is a four-octave wonder, and it's been defying gravity for as long as even his family can remember. Best known to millions around the world as the celebrated lead vocalist with the legendary supergroup Earth, Wind & Fire, Philip has also enjoyed a parallel career as a successful solo artist with six R&B/pop albums and four gospel recordings to his credit.
Although Philip Bailey recalls being able to sing before he could talk, as a kid growing up in Denver, Colorado, he was convinced his future lay in the world of percussion. He says, "One of my earliest memories is of being at a parade when I was seven years old and being mesmerized by the drums in the marching band. I remember feeling like my heart was coming out of my body! As I got older, I used to love making as much noise as possible on the tops of overturned trash cans…so much noise that my mom eventually bought me some drums of my own."
Bailey's fascination with music grew when he was introduced to jazz through an album collection owned by his best friend's mom. "All the other kids in the neighborhood would be outside playing, and I'd be in the house in front of the record player," he notes. "Around that time, my mom took me out to a jazz club to hear my older cousin play saxophone. And I just couldn't get over the sound of that instrument and the whole vibe of the music."
As a teenager, Philip Bailey pursued his dream, playing drums and bass in the high school jazz band, then rushing off to rehearsals with the school choir. In college, he expanded his percussion talents to include marimba and timpani and strongly considered joining a symphony orchestra after graduation.
"But my first love was always jazz," he confides. "Miles and Coltrane, drummers like Max Roach and Art Blakey, have always been icons for me." Not surprisingly, Bailey became a regular on the bill at several local clubs, singing from 9 p.m. to 2 a.m., then playing drums from 3:30 to 6 in the morning. One night, his band supported the embryonic Earth, Wind & Fire, and brief introductions were made. It was an encounter that was to prove vital to Philip's future and to the history of American popular music.
Philip Bailey left college a year later and decided to chance his musical luck in Los Angeles. Once he arrived on the West Coast, it didn't take long to hook up again with Earth, Wind & Fire. The group's founder Maurice White, a former session drummer for such artists as Etta James, Fontella Bass and Billy Stewart, had arrived in L.A. only the year before with visions of creating a truly universal music group – one that was spiritually charged and ambitious in scope, defying boundaries of color, culture and categorization. Those ideas appealed to Philip as well, and his soon-to-be trademark falsetto blended so perfectly with White's charismatic tenor that the young singer was invited to join the band.
As EWF skyrocked to the top of the charts, both fans and critics began championing Bailey's incomparable upper-register flights on such hits as "Shining Star," "Reasons," "All 'N All" and "After The Love Has Gone." Throughout the next decade, Earth, Wind & Fire's astronomical success (six Grammy Awards, four American Music Awards and more than 50 gold and platinum albums) provided the critically-acclaimed singer with the perfect launching pad for a solo career.
In 1982, while continuing his work with EWF, Philip Bailey recorded his first solo project, "Continuation." Soon to follow were the R&B/pop albums "Chinese Wall" (1984), which spawned the worldwide hit duet with Phil Collins, "Easy Lover," and "Inside Out" (1986). During that time, Bailey also began making a name for himself in the gospel world and has since released four gospel recordings, including "The Wonders of His Love" (1984), the Grammy-winning "Triumph" (1986), "Family Affair" (1989) and "The Best of Philip Bailey: A Gospel Collection" (1991).
Shortly after returning to the studio with Earth, Wind & Fire to record the band's Grammy-nominated "Millennium," Philip collaborated with singer Brian McKnight and members of the hit groups PM Dawn and Arrested Development to co-write and record yet another R&B/pop solo project – "Philip Bailey" (1994). In 1998, his album "Life and Love" was released throughout Europe.
Philip's album, "Dreams," gave him an opportunity to focus on his first love – jazz – as he teamed with a veritable Who's Who of contemporary jazz artists, including Gerald Albright, Randy Brecker, Luis Conte, George Duke, Everette Harp, Joe McBride, Pat Metheny, Morris Pleasure (who also co-produced some tracks), Gerald Veasley, the late Grover Washington, Jr., Kirk Whalum and Peter White.
"It really was a dream having all these different musicians involved," notes Bailey, "I'd worked with many of them in the past. George Duke produced my very first solo album. Kirk, Grover, Joe and both Geralds had also played with me before. And, of course, Morris and I met in Earth, Wind & Fire. But it's still so flattering to have all these people giving a hand and creating this album with me."
"When I called Pat Metheny and asked him to write something for this project, he suggested I listen first to 'Something To Remind You,' a song he had written a few years ago with Lyle Mays, because it had been inspired by Earth, Wind & Fire," says Bailey. "I loved the song, so I asked my son Sir, who has often co-written with me, to come up with some lyrics. It's now one of my favorites on the album."
"It's just a great time in my life, and I feel very blessed. I love the fact that as musicians, we get to take a stab at leaving behind something that's pure, preserved for the future. It's a wonderful feeling to be able to do that."

This album contains no booklet.