---
Album info
Album including Album cover
1

Ice

05:37

2

An Unexpected Opening

07:57

3

Mk, And How It Happened

07:18

4

The Slow River

09:21

5

Later, At Night, By the Lake

06:58

6

Genezen

13:00

7

The Fog and the Lifting

06:24

8

Until Her Eyelids Flutter Open

13:46

Total Runtime

01:10:21
Info for How It Happened

Composer, multi-instrumentalist, and soundscape artist Tom Eaton makes his Spotted Peccary debut with HOW IT HAPPENED, a sensitive, emotional, and introspective new album of reflective ambient impressions which he evokes with tenderness and grace. With its heartfelt blend of piano, ambient guitar, and synth textures, the album offers an escape from the familiarity of daily life, inviting the listener to slow down and explore the spaces and openings in the world that are often ignored. HOW IT HAPPENED is a love letter of sorts, or more accurately a musical expression about love in which Eaton reflects on his own deeply personal and sentimental experiences, inspired by the various ways in which love has impacted his life. Each track is drawn from reflective moments spent along the rivers and in the woods of New Hampshire, New Orleans, Vermont, and Massachusetts, where Tom discovers new perspectives as he explores unseen paths. Having spent the past 25 years as a full time producer and engineer with credits on hundreds of recordings, Tom Eaton is certainly no stranger to crafting delicate musical spaces. His pensive soundscapes stir the emotions and touch the soul as the lush textures and quiet melodies of HOW IT HAPPENED deliver a multi-dimensional immersion into the artist's vulnerable space, where he investigates the amorphous connections shared by us all.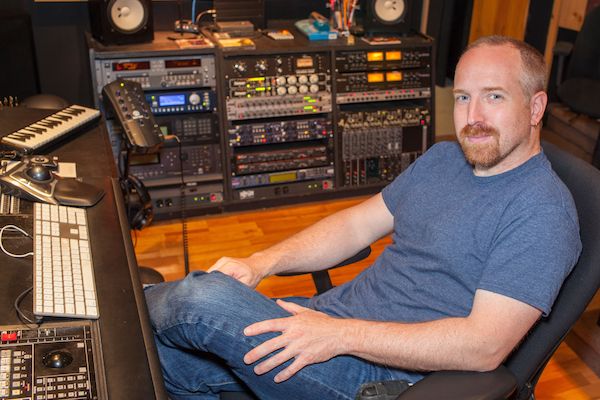 Tom Eaton
is a composer, producer, multi-instrumentalist, and engineer who lives on the northern coast of Massachusetts with a large cat and a larger collection of vintage and modern synthesizers, guitars and sonic sculpting devices. The slow and dramatic changes of season, the power of the ocean, fatherhood, and the spatial and dynamic aesthetic of the classic Windham Hill and Private Music albums resonate through Tom's work, described by Hypnagogue as "breathtaking…rich, complex and beautifully structured."

This album contains no booklet.