---
The Strange Idols Pattern and Other Short Stories (Remastered Edition) Felt
Album info
Album including Album cover
I`m sorry!
Dear HIGHRESAUDIO Visitor,
due to territorial constraints and also different releases dates in each country you currently can`t purchase this album. We are updating our release dates twice a week. So, please feel free to check from time-to-time, if the album is available for your country.
We suggest, that you bookmark the album and use our Short List function.
Thank you for your understanding and patience.
Yours sincerely, HIGHRESAUDIO
1

Roman Litter (Remastered Edition)

03:30

2

Sempiternal Darkness (Remastered Edition)

02:15

3

Spanish House (Remastered Edition)

04:28

4

Imprint (Remastered Edition)

01:44

5

Sunlight Bathed the Golden Glow (Remastered Edition)

02:56

6

Vasco De Gama (Remastered Edition)

03:40

7

Crucifix Heaven (Remastered Edition)

02:04

8

Dismantled King is Off the Throne (Remastered Edition)

02:50

9

Crystal Ball (Remastered Edition)

02:55

10

Whirlpool Vision of Shame (Remastered Edition)

03:32

Total Runtime

29:54
Info for The Strange Idols Pattern and Other Short Stories (Remastered Edition)

"The Strange Idols Pattern and Other Short Stories" is the third album by English alternative rock band Felt, released in 1984 and produced by John Leckie. The album marked a departure from the introspective, guitar-led sound of their first two albums, with Lawrence's vocals becoming much more dominant in the mix along with a greater emphasis on pop melodies.
"After establishing their sparse, dramatic sound with two albums and a handful of singles, Felt exploded into brilliance on their third album, 1984's The Strange Idols Pattern and Other Short Stories. Working with producer John Leckie for the first time, the band made a purposeful leap into the world of hi-fi recording: the arrangements are full and layered, Lawrence's vocals pop with confidence and vigor, and Felt have a limber swing to them that they'd never exhibited before. As usual, the record was split between Maurice Deebank's intricate instrumentals and Lawrence's songs, but for the first time Deebank's guitar explorations and Lawrence's tightly wound inner journeys sound like the work of two different visionaries instead of a united front. To that end, the instrumentals are limited to only three this time. Lawrence's songs are too good to be shunted aside; almost every track here could be considered one of his best. The hooks are undeniable, the melodies are crystalline, Lawrence's vocals have jumped about five steps ahead of where they were and his words have taken on deeper meanings and feelings, and Deebank's guitarwork is perfectly integrated into the jangling whole. Felt hinted at being able to make music as immediate and catchy as "Spanish House" and "Sunlight Bathed the Golden Glow"; they came close to recording songs as achingly pretty as "Vasco da Gama" and "Crystal Ball"; but this is where it all comes together and they deliver their first masterpiece. Songs like "Dismantled King Is Off the Throne" and "Roman Litter" rank with the best poppy post-punk of the early '80s; they have all the emotional power of the Smiths, all the guitar overload of the Church, all the drama of Echo & the Bunnymen, and more than enough elevated songcraft and laser-sharp vision to make them sound totally unique. The Strange Idols Pattern and Other Short Stories may not have the cachet or reputation of albums by the "big-name" bands of the era, but it has the songs and that's what counts the most. This is Lawrence and Felt at their absolute classic best, not to be overlooked or missed for any reason." (Tim Sendra, AMG)
Lawrence, vocals, rhythm guitar
Maurice Deebank, lead guitar
Mick Lloyd, bass
Gary Ainge, drums
Produced by John Leckie
Digitally remastered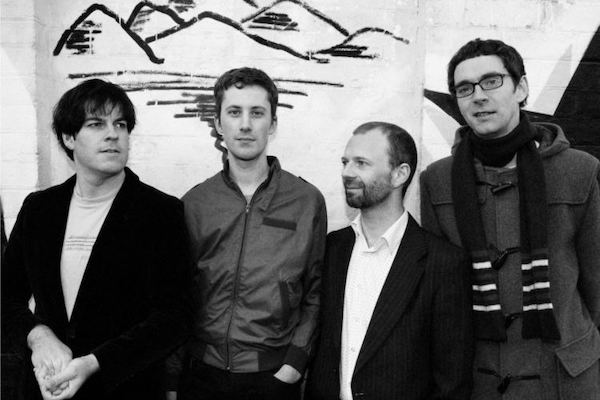 Felt
was the project of Britain's enigmatic Lawrence, a singer/songwriter who transformed his long-standing obsession with the music of Tom Verlaine and Television into an impressive catalog of minimalist pop gems and, ultimately, cult stardom. The first Felt single, "Index," was produced by Lawrence alone in his bedroom on a portable cassette player. Released in 1979, its primitive, impressionistic sound stood in stark contrast to the sleek solemnity of the new wave (as did his much-discussed "new puritan" stance, a rejection of alcohol, smoking, and drugs), and as a result the record became the subject of lavish critical praise, leading to a contract with the Cherry Red label.
Lawrence then set about assembling a band, although Felt was clearly his project and his alone; in fact, his control was so absolute that according to legend, original drummer Tony Race was fired primarily because he had curly hair. After a series of roster shuffles, a steady group including guitarist Maurice Deebank and drummer Gary Ainge began to take shape in time to record 1981's Crumbling the Antiseptic Beauty EP. The addition of the classically trained Deebank allowed Lawrence to realize a level of guitar interplay similar to the twin attack of Television's Verlaine and Richard Lloyd. Lawrence's understated vocals brought comparison to another downtown New York icon, however -- Lou Reed.
After one more EP, 1984's The Splendour of Fear, Felt issued their long-awaited full-length LP The Strange Idols Pattern and Other Short Stories in 1984. The group's ranks swelled to include keyboardist Martin Duffy prior to recording 1985's Ignite the Seven Cannons with producer Robin Guthrie, whose fellow Cocteau Twin Liz Fraser guested on the single "Primitive Painters," a major British indie chart hit. Despite their success, internal friction plagued the group -- Lawrence and Ainge were once forced to mount an infamously disastrous two-man improvisational festival performance after Deebank and Duffy abruptly walked out -- and finally Deebank left for good prior to the release of 1986's Ballad of the Band EP, Felt's first effort for the Creation label.
In the wake of the guitarist's exit, the group's next album, 1986's Let the Snakes Crinkle Their Heads, became a brief instrumental outing, but its follow-up, Forever Breathes the Lonely Word, was acclaimed as Felt's masterpiece. Mayo Thompson produced 1987's Poem of the River EP, while Guthrie returned to man the spartan mini-album The Final Resting of the Ark. Two dramatically different LPs, The Pictorial Jackson Review and Train Above the City -- the latter of which did not even include Lawrence -- followed in 1988, and upon issuing 1989's Me and a Monkey on the Moon, Felt announced their break-up. Lawrence soon resurfaced in the 1970s glam rock project Denim, then moved to novelty pop with Go Kart Mozart. (Jason Ankeny, AMG)

This album contains no booklet.