---
Album info
Album including Album cover
1

Kinsei

04:01

2

Deep Violet of Gold

09:41

3

Living Circle

09:15

4

Aestus

03:29

5

Tecum

07:52

6

Remain

06:50

7

Tree Mountain

03:39

Total Runtime

44:47
Info for Living Circle

Stockholm-based composer Shida Shahabi returns with her sophomore album, 'Living Circle' - a wonderfully rich and accomplished new work that resonates with a powerful depth and viscerality. Where the warm, homespun piano of her 2018 debut, 'Homes', drew widespread praise and announced her arrival as a bold new voice, 'Living Circle' sees the artist pushing forwards into deeper, more expansive sonic realms. With tracks stretching longer and slower, and her piano lines less ornate and dominant, 'Living Circle' is a heavyweight album and a must-hear for fans of Stars Of The Lid, Sarah Davachi, Max Richter, Labradford, etc. Whilst previous releases were created via minimal approaches and clear conceptual framing, 'Living Circle' arose out of a more gradual and intuitive, organic process. "I wanted a vaguer framework," says Shida, "not always knowing what the next step would be, and seeking a wider and longer format. It arose partly from improvisation and partly from sessions spent working and talking through what sounds that felt interesting and what the core of the material wanted to say. I don't think the tracks would sound the way they do, if it wasn't for me giving the process time and letting things rest, without being quickly packaged or defined too much. Working 'in the dark' like that puts you in a more vulnerable situation. But that complexity and vulnerability also created other outputs and made the process strangely more fun."
Shida Shahabi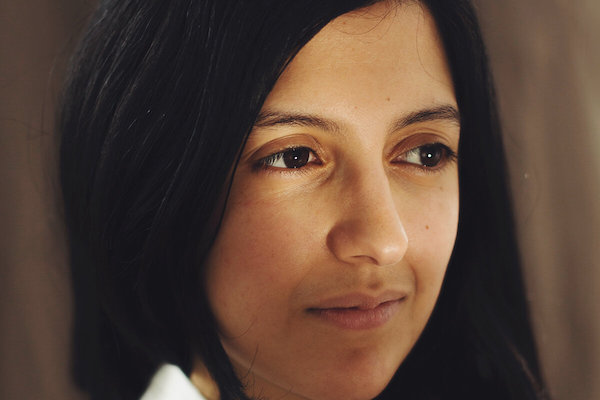 Shida Shahabi
Stockholm-based Shida Shahabi is a pianist and composer, whose stunning debut album Homes (October 2018) drew widespread acclaim and announced her as an exciting new voice in the genre – meshing a strong melodic sensibility with an intimate and deeply atmospheric exploration of space and timing.
Born in the Swedish capital in 1989 to Iranian parents who had recently fled the Iran-Iraq war, Shida studied piano from the age of 9 and began writing melodies on the instrument as soon as she could compose with two hands.
After giving up on classical music to study fine art at The Royal institute of Art in Stockholm in 2009, Shida soon returned to music-making having found its directness and emotional aspect lacking in the art world.
Citing film music as being a big inspiration, Shida's career in scoring film is still in its infancy, though she has gained some experience in writing for film commercials. She worked on the animated Swedish short film The Burden (directed by Niki Lindroth von Bahr), helping to arrange parts of composer Hans Appelqvist's score as well as playing piano on it. Premiered in 2017, the film received recognition Cannes, Sundance and TIFF. Shida also wrote for another Swedish short film, Schoolyard Blues (directed by Maria Eriksson) which again premiered in early 2017 and was selected for TIFF kids and by other festivals like Karlovy Vary Film Festival and Olympia international Film Festival.
Shida signed to 130701 in February 2018, after the label were floored by the beauty of her album recordings. Her debut album, Homes was released to significant acclaim in October that year, alongside her first solo live performances. Two of her tracks also appeared on an EP, The Sea At The End Of Her String, which was produced around a short label tour featuring 130701 label peers Resina and Emilie Levienaise-Farrouch. A new EP, Shifts was released in November 2019.

This album contains no booklet.