---
Album info
Album including Album cover
1

It's Always Love

04:25

2

Lament for the Dead

03:47

3

The Beat Goes On

04:53

4

Better Times

04:33

5

Nocturne

05:10

6

Nowhere to Hide

04:51

7

Be My Love in the Rain

04:41

8

Let Kindness Be Your Guide

04:55

9

Back on the Road

02:33

10

Stay with Me

04:00

11

The Heart of the Ocean

06:14

Total Runtime

50:02
Info for The Beat Goes On

The 'Beat Goes On' offers light to darkness. It covers the themes of love, beauty, hope and nature, and sets these in opposition to sadness, loss, fear, and hurt. 'The Beat' draws on blues, soul, folk, jazz, Americana, and Roots music.
The album was recorded in London and in Austin, Texas, with producer Mark Hallman. Sean's voice, guitar and piano are front and centre, alongside Hallman's exquisite multi-instrumental production. 'The Beat Goes On' is made from eleven songs, ten written entirely by Sean, plus an interpretation of a poem by the American laureate, Robert Frost.
'It's Always Love' features Michael Buckley's soprano saxophone, a clear nod to Celtic soul. Michael appeared on an earlier album with Sean, 'Walk With Me', and it's great to have him back. 'Lament for Dead' complemented by Brian Standefer on cello, and 'Nowhere To Hide' (again with Michael Buckley) were both written at the height of the Covid pandemic. They're a reaction and response.
'Nocturne' highlights Sean's piano playing which became something of a beautiful obsession during lockdown.
The album's title track and 'Better times' celebrate the importance of art, where 'artists and lovers stand tall in the hope of better times'. 'Let Kindness Be Your Guide' is a song about friendship and the belief that goodness will always prevail. 'Stay With Me' is a song for the wild of the night where 'poetry takes flight'.
'Be My Love In The Rain' was taken from a line in the Robert Frost poem ' A Line Storm Song'. Poetry has always been a huge influence on Sean's work and this song combines Sean's guitar virtuosity with delicate piano.
'Back On The Road' is a song celebrating the life of a troubadour. For twenty years Sean Taylor has toured the world, the road remains his home from home. The joy of returning to the stage for Sean took him on a 25-date tour of Europe in autumn 2020. He will be back on the road February-May 2022 to promote 'The Beat Goes On'
The album closes with 'The Heart Of The Ocean' a love song to the sea. It took Sean fifteen years to write, starting out as a guitar song and now finally as an epic piano finale. 'Sea and sky are one'.
Sean Taylor and Mark Hallman have created a wide-ranging album of different influences, sounds and production.
"Sean Taylor is a wonderfully talented modern troubadour whose sincere, thoughtful songs pull you in. I've had the pleasure of sharing the stage with him. He swings. Check him out!" (Eric Bibb)
"Sean Taylor's work just gets classier ... His talent might yet puncture the mainstream" (Classic Rock)
"A fine young musician, songwriter and great geezer. I have nothing but admiration for the dedication to his craft." (Danny Thompson)
Sean Taylorm, guitar, vocals, harmonica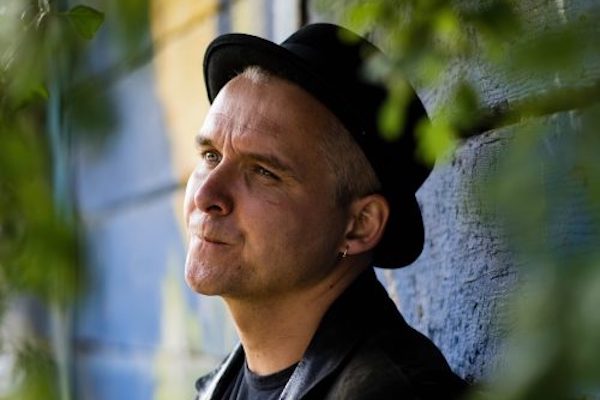 Sean Taylor
sees the world as a dark and desperate place at the moment, but he finds salvation through music. With his new album, "The Beat Goes On" he has made a deliberate attempt to accentuate a positive message of enjoying life through arts, love, music, things that bring people together. He sings "lose yourself in music, feel every note that you hear".
"Life is precarious especially as an artist…. Enjoy the moment when you can".
There is a joy in performing again…. Sean has been performing for over 20 years. He finds the movement between different places, different towns, different audiences cathartic. There is a warmth in concerts, connecting with the audience, makes the songs come alive again. He found not touring really hard emotionally. He is used to being a troubadour (a wandering minstrel). He loved having this freedom, which was taken away. He dealt with his frustrations by writing music.

This album contains no booklet.